The Surprising Talent Jeff Bridges Has Been Hiding From You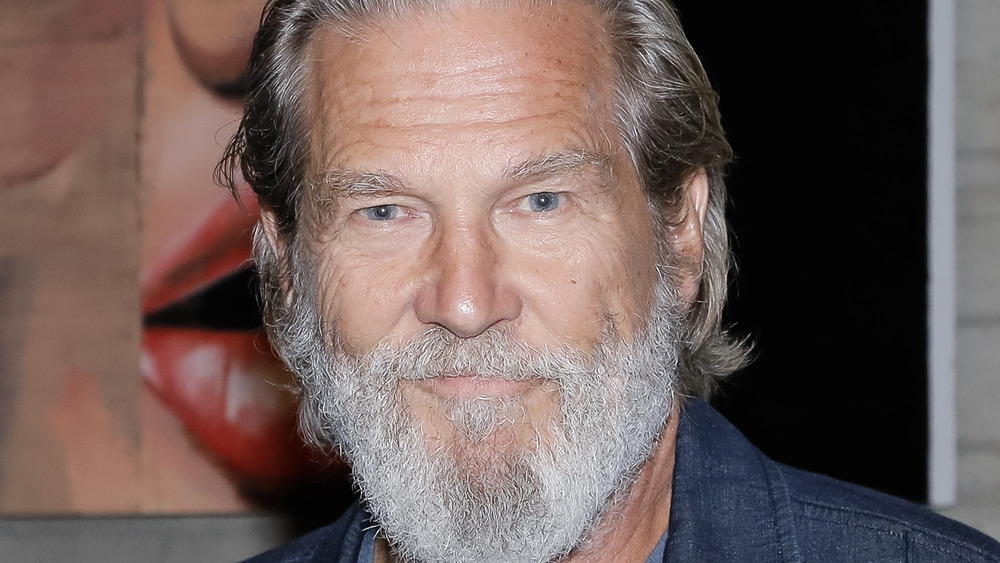 Tibrina Hobson/Getty Images
As one of Hollywood's most iconic character actors, it comes as no surprise that Jeff Bridges is talented in creative outlets other than acting. Over the span of his career, the actor, has published two photography books that have been showcased in exhibitions across the world (via The Washington Post), as well as three albums with his band The Abiders — named after the 1998 Coen Brothers masterpiece, The Big Lebowski.
For Bridges, who recently revealed he was diagnosed with cancer, music is his first love. Inspired by his older brother Beau's taste in music (via Guitarist), he'd go on to pick up the guitar "fairly quickly" and learn by teaching himself. But his dad loved performing "and really encouraged his kids to go into acting," the actor told the Shepherd Express. Bridges resisted this at first, saying that he "wanted to make [his] own life, so for a long time [he] would play music at home." But after his father said he could do both, Bridges would later realize that "turned out to be true".
The actor would go on to release his debut album Be Here Soon in 2000, followed by an Oscar-winning performance as a country musician in Crazy Heart. It was this film that made him focus even more so on music, releasing his second self-titled album in 2011. 
Jeff Bridges is into music and photography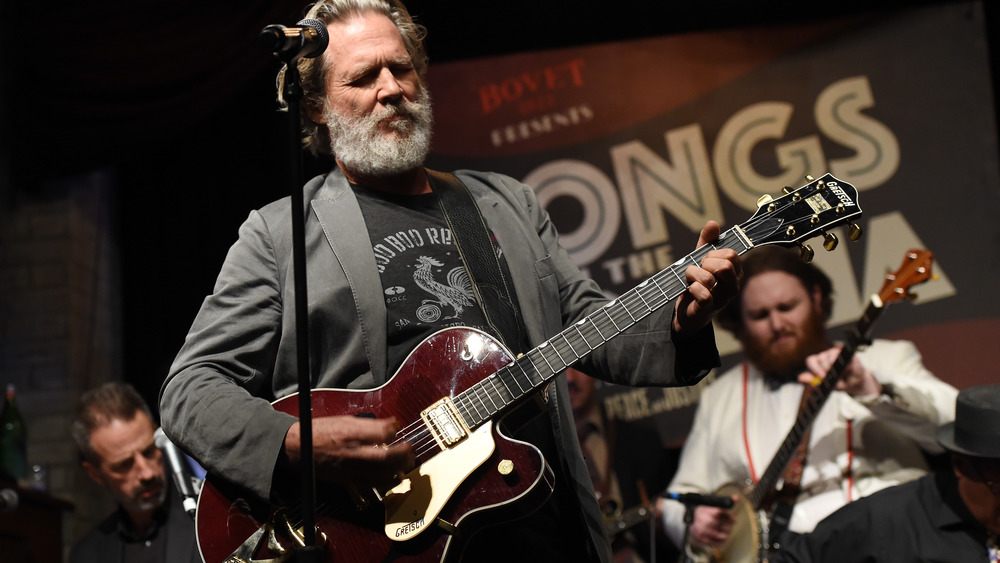 Michael Kovac/Getty Images
"It's something that's always been there for me, no matter what," he told Music Radar. "And occasionally, film and music come together in terrific ways." His third album, Sleeping Tapes, was the last release from the actor. The album is a spoken-word/ambient album made in collaboration with Squarespace (via The Wall Street Journal).
As for his skills in photography, what started as a picture book for cast and crew members (via Creative Review) became two books released in 2003 and 2019, respectively. Both give a behind-the-scenes look at films Bridges has worked on, including True Grit and Iron Man (via The Hollywood Reporter). His panoramic black and white photography, which he captures with a 35mm Widelux that was a wedding gift from his wife, has been honored at the annual Infinity Awards in 2019 (via Fstoppers).
With another album in the pipeline (via Guitarist), Bridges recently released his first signature model guitar line, in collaboration with Breedlove Guitars (via Spin). The fitting motto "All in this Together" is featured on the instruments, a phrase that is very fitting in these uncertain times. "I think that kind of says it all: This pandemic really brings it to the fore," Bridges explained. "We're really connected, man. It hopefully invites people to celebrate our diversity, our differences. One of the things I tried to do with this guitar was to make people realize this connection we have — to the music, to each other, to the world."