The Truth About Donald Trump's Battle With COVID-19 Is Finally Revealed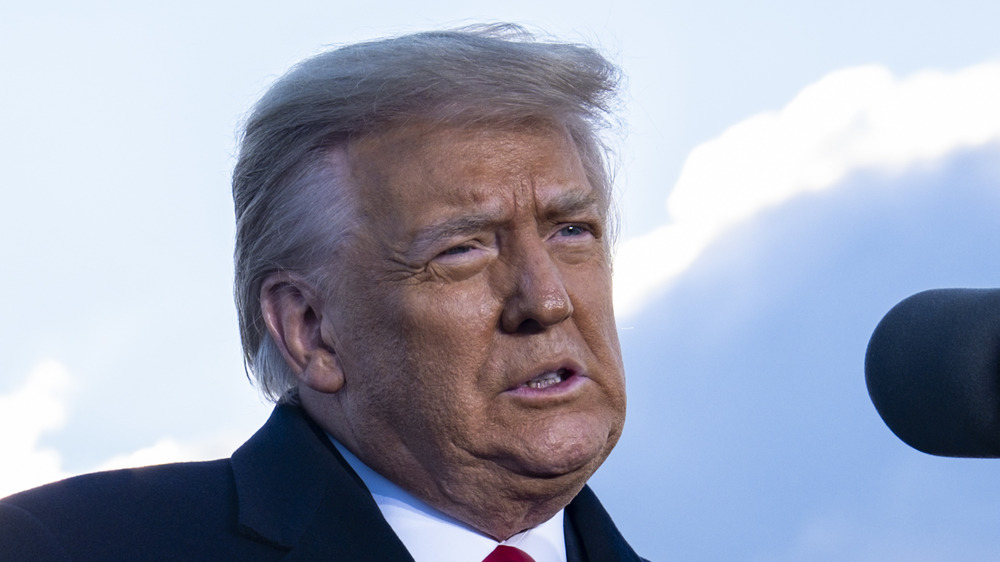 Pool/Getty Images
Back in the fall, then-President Trump was diagnosed with COVID-19, and the country watched closely to see how it would affect him and what his recovery would be like, partly out of concern for him, as he was of high-risk age, but also because most were aware his own experience would vastly affect his own perspective of the pandemic and the perspective of many Americans. At the time, Trump played it off as though he were doing just fine and only experiencing minor symptoms (via Stat). His quick and apparently-complete recovery helped to make his portrayal more believable, despite the fact that he had been hospitalized. 
At the time, Dr. Fauci expressed concern that Trump's successful recovery, while welcome news, was "amplifying" misunderstandings about the seriousness and dangers of the disease. "We're all glad that the president of the United States did not suffer any significant consequences of it," Fauci said in October. "But ... because he is such a visible figure, it amplifies some of that misunderstanding that people have that it's a benign disease and nobody has anything to worry about." How, however, White House officials have admitted that Trump had actually been much sicker than he allowed the public to believe (via The Daily Mail).
Trump suffered more severely than the public knew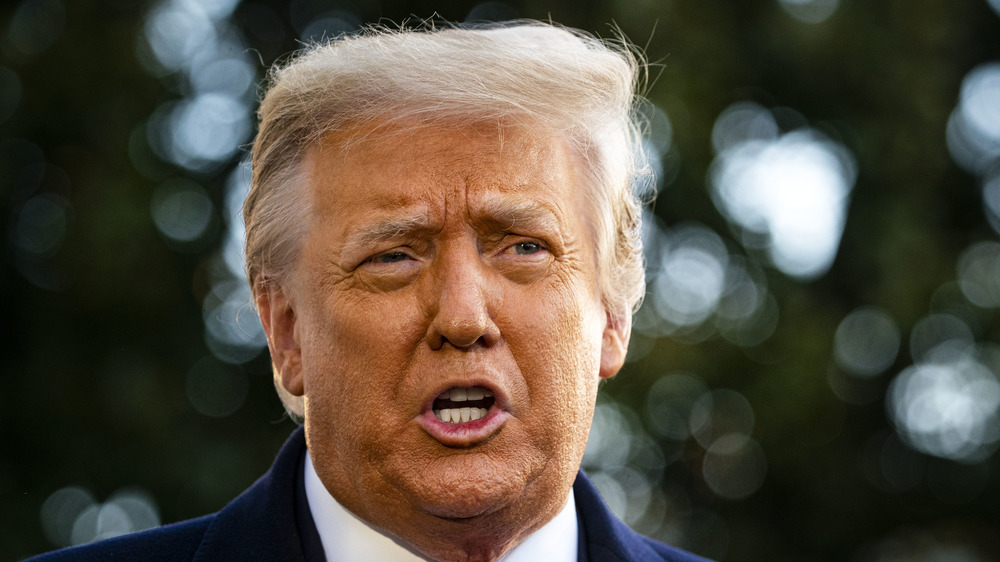 Bloomberg/Getty Images
Unnamed sources close to Trump at the time of his illness have told The New York Times that the former president did not, in fact, have a mild case of COVID-19, and in fact experienced such "extremely depressed blood oxygen levels" that his prognosis was dire, leading to his hospitalization at Walter Reed National Military Medical Center, where doctors worried he may need to be put on a ventilator. Trump was diagnosed with lung infiltrates, which happens when the lungs are seriously inflamed and also contain fluid or bacteria. Because he had lung infiltrates along with other COVID symptoms, this would generally be considered signs of "an acute case" of the deadly virus. 
The sources also told The New York Times that Trump had at first refused to go to the hospital, but was told by his aides that his choice was either to walk out of the building on his own, or wait until he was even sicker, at which point Secret Service would have been forced to carry him out. In an effort to preserve the image of a mild illness, Trump chose to walk out and go to the hospital. During the three days he spent at Walter Reed, he underwent an aggressive treatment protocol which included medications not widely available to the public.