Brie Larson Is Completely Unrecognizable At 15 Years Old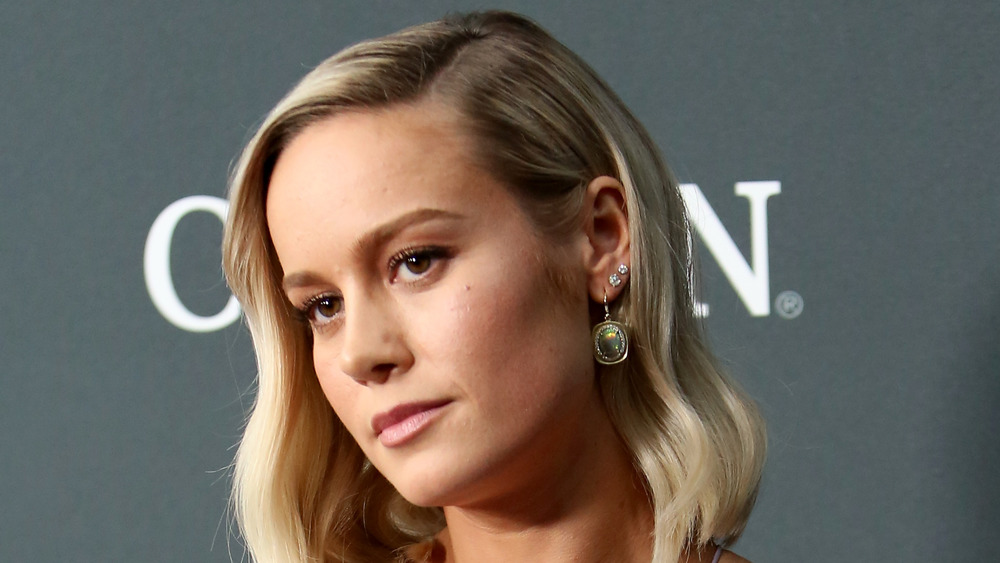 Jesse Grant/Getty Images
These days, you see Brie Larson and you think "Captain Marvel." The 31-year-old blonde bombshell has come into her own. For one, she pushes entire Jeeps up hills as part of her Captain Marvel-based workouts. ("If she can move planets I should at least be able to push a car," Larson once told her personal trainer, via ABC News.) For two, the Hollywood star is as comfortable in sweats, showing off her at-home gym, as she is dressed up. But while, at 31, Brie Larson is the epitome of old Hollywood glam, she wasn't always as self-confident. "I just struggled for so long with feeling ugly and embarrassed," the actress told Elle in 2020, "I had a tough time stepping into the ownership of wearing makeup and doing my hair, five or six years ago. I had gone so far in the other direction where I'd show up to events with wet hair and no makeup on."
Larson has been in the industry forever. When she was only seven years old, she landed her first gig: a fake Barbie commercial with Jay Leno (via the Los Angeles Times). But by the time she was 15, the young Hollywood hopeful was actually on the brink of a music career, having come out with a signed record deal after releasing a track, "Invisible Girl" (via Variety). Remember her then?
15-year-old Brie Larson looked like a character out of Scooby Doo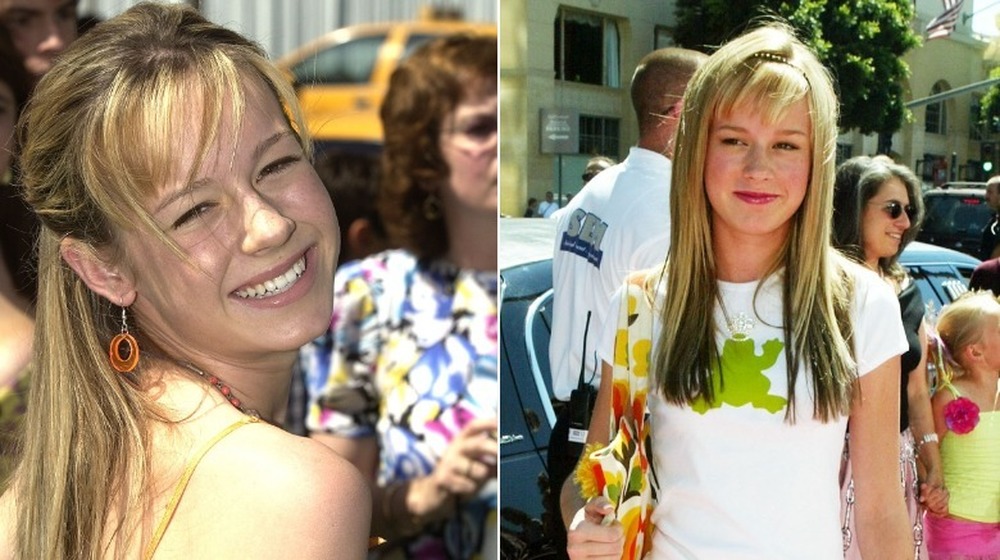 Vince Bucci, Kevin Winter/Getty Images
Music wasn't it for Brie Larson. She gave up after her first album, Finally Out of P.E., in 2005. Between then and now? "I went from thinking I'm just an introvert with asthma to deadlifting 200 pounds," Larson once reflected on her transformation from teenager to adult (via InStyle). If the actress felt like an introvert, she hardly showed it on the red carpet. Larson at 15 years old may not have been as self-confident as she is today, but she certainly knew how to rock turn-of-the-century teen styles. Plastic earrings? Check. Bejeweled headbands? Check. Bangs? Check. Blonde on top, brunette underneath? Check.
And if you're thinking Larson looked suspiciously like a comic book character at 15, you're not the only one. In 2017, when Larson published a throw-back photo of herself as a 15-year-old on Instagram, her then-boyfriend Alexander Greenwald chimed in, "You look like you should be solving mysteries" (via HelloGiggles). Yes, he was referencing Scooby Doo's Daphne. And yes, at 15 Larson was much more Danger-Prone Daphne than planet-moving Captain Marvel. But hey, that's what growing ups about, right?