Lana Condor: The One Scene In To All The Boys: Always And Forever That Makes Us Love Her Even More
This content was paid for by Netflix and created by The List.
Ever since she burst onto the Hollywood scene, Lana Condor has become one of the busiest young actors in the business, and her role as Lara Jean Song Covey in the To All the Boys I've Loved Before films have made her a household name. 
The third film in the series, To All The Boys: Always and Forever, finds Lara Jean and Peter Kavinsky (Noah Centineo) finally enjoying their status as a solid couple as they kick off senior year. For those fans who've waited to see these two together with no more third-party interference, they share plenty of adorable moments. From their doting video chat from different sides of the globe to some very pause-worthy smooch scenes, Always and Forever definitely gives us the gushy goods.
There's still something standing in the way of their happily ever after, though. After Lara Jean is not accepted to Stanford, where Peter is headed on a lacrosse scholarship, she starts to realize she might want a totally different college experience than even she expected. Even though it's difficult to imagine Lara Jean and Peter having any distance between them — let alone the 3,000 miles that separate Stanford from NYU — the scene of Lara Jean falling in love with the Big Apple will remind you of everything you love about Lana Condor's portrayal of this character.
The quiet observer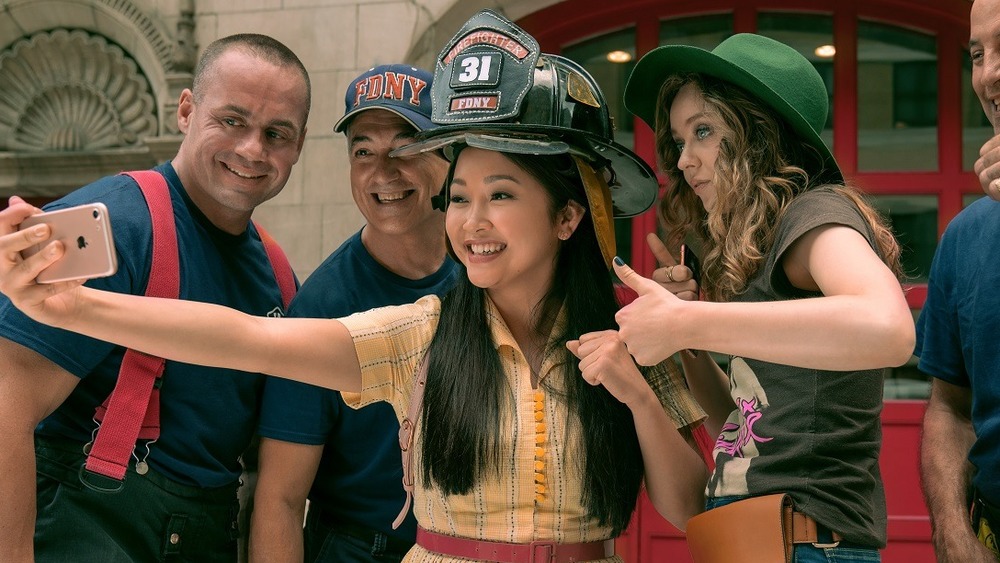 Sarah Shatz / Netflix
Throughout the To All the Boys film series, Lana Condor has always been a master at using her eyes and expressions to add texture to Lara Jean's dialogue. We've watched her face quietly reflect her feelings of heartbreak, triumph, confusion, and sheer joy even when she didn't say a word. And in this scene, as she takes in the sights and sounds of New York City with Christine (Madeleine Arthur), we can read a lot about what she's thinking just by watching her facial reactions to this whole new world.
Her expressions are sometimes similar to what we see of her during the earlier family trip to Korea. In both places, there is an innate familiarity to the locale that makes it feel like an instant home away from home. Only this time, in New York, it's about more than just her family's connection to the place or the opportunity to try all the foods and excursions; Lara Jean also clearly sees pieces of her own individual interests mirrored in the passersby, like the woman on the subway reading Pride and Prejudice with a pastry and a pair of sneakers. Lara Jean also seems to appreciate the possibility of the place, relishing the sight of people playing their games and instruments in public just because they can.
Condor has always portrayed Lara Jean as a contemplative soul, and that proves to be especially effective as she soaks everything in throughout the city and considers her potential place as a member of this thrilling community.
The bygones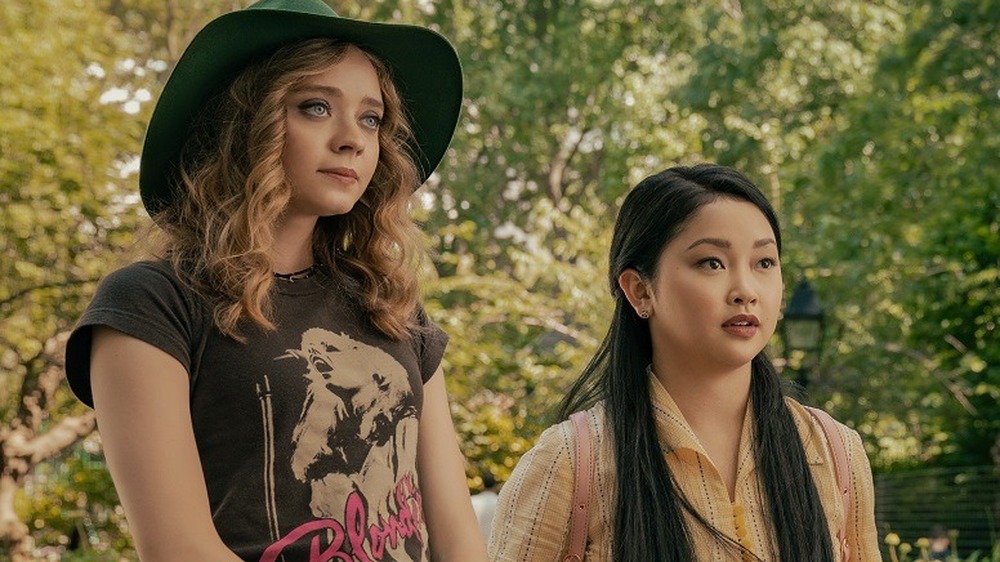 Sarah Shatz / Netflix
Another aspect of Lara Jean's development that comes through well in this scene is her maturity and newfound sense of self-possession. In the first two chapters of her story, Lara Jean had very complicated feelings about Gen (Emilija Baranac), including jealousy, resentment, and even fear of her former friend-turned-rival. However, it appears that their heart-to-heart in To All The Boys: P.S. I Still Love You has truly sunk in for Lara Jean because she doesn't shy away from the opportunity to spend more time with the NYU crowd just because Gen will be around. In fact, she happily embraces the moment and treats Gen like the childhood pal she once was, allowing herself to enjoy their time together without carrying their messy baggage along for the ride.
To achieve this, Lana Condor imbues Lara Jean with a quiet confidence around Gen that we hadn't quite seen before. Not only does she shrug off Christine's objection to joining Gen, but she even keeps her cool when the subject of Peter comes up in passing in a conversation with Gen. Put simply, Condor's performance makes it clear that Lara Jean is past the point of playing mind games with Gen, and she is ready to start a new chapter, and possibly even a renewed friendship, with her.
The loosey goose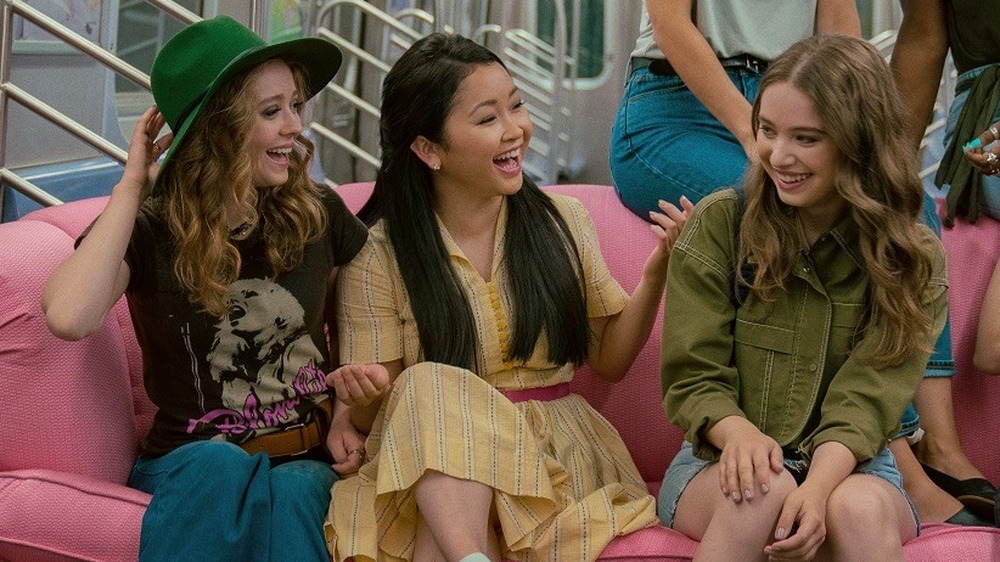 Sarah Shatz / Netflix
One of the subtler aspects of Lana Condor's portrayal of Lara Jean has been her ability to bring in some moments of physical comedy. We've previously seen her pass out on the lacrosse field, dream-dance with props around her bedroom, and even balance an armful of brussels sprouts at the supermarket — but the New York trip allows her to show off some new moves.
Throughout the scene, she does everything from take an awkward selfie with an oversized New York Fire Department helmet to groove with the girls at the college party. The funniest part comes when she, Christine, and Gen join their new NYU pals in hauling a giant pink couch onto the subway, with Lara Jean getting smushed into a door in the process. 
Condor is no stranger to stunt work, of course; we've seen her get into high gear for her action-savvy roles in Alita: Battle Angel and Deadly Class before. But it's clear from her work in To All the Boys: Always and Forever that she may also have a knack for slapstick if she ever wants to get even sillier on-screen.