Read This Before You See To All The Boys: Always And Forever
This content was paid for by Netflix and created by The List.
To All the Boys: Always and Forever is coming to Netflix just in time for Valentine's Day to bring us the next chapter in the epic love story of Lara Jean Song Covey (Lana Condor) and Peter Kavinsky (Noah Centineo). This time, there will not be any more jealous exes or swoony former crushes to get in the way of their happiness, and this adorable couple will get to celebrate senior year with some very romantic outings.
But as dreamy as it may be for them to be fully together at last, the two will still face a difficult decision about their future as college approaches — and they may not be heading in the same direction after graduation. Before the third installment to this beloved film series arrives, here's a look at what else you should know about To All the Boys: Always and Forever.
The long road to love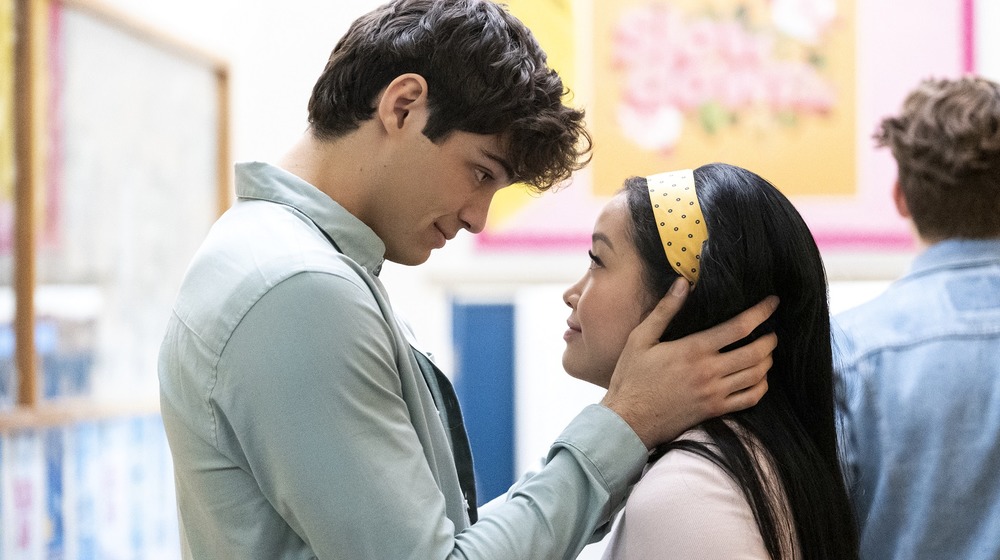 Bettina Strauss/Netflix
Lara Jean and Peter have been through a lot together already. Their story first began in To All the Boys I've Loved Before — one of the best romcoms of the decade – when Lara Jean's meddling little sister Kitty (Anna Cathcart) found the secret letters Lara Jean wrote to get over her most ardent crushes of all time and decided to send them out. After receiving his, Peter approached Lara Jean to talk, and things got complicated right away when she kissed him to distract Josh (Israel Broussard), her sister Margot's (Janel Parrish) boyfriend who also received a letter from Lara Jean. Lara Jean and Peter then decided to fake-date in order to make his ex-girlfriend Gen (Madeleine Arthur) jealous. But they were so good at pretending to be in love that real feelings began to develop between them. Gen tried to sabotage their relationship by spreading an embarrassing video of them kissing in a hot tub, but that didn't stop the two from giving their romance a chance.
When the film's first sequel, To All The Boys: P.S. I Still Love You started, Lara Jean had some lingering jealousy over how Peter felt about Gen, and another handsome letter recipient, John Ambrose McClaren (Jordan Fisher), came back into the picture. After spending some time together volunteering at a retirement home, Lara Jean grew close to John Ambrose just as things started falling apart with Peter. Lara Jean's suspicion that Peter still had feelings for Gen seemed to be on-point when she saw a new picture of them together and found out he'd actually been waiting for Gen in the hot tub the night that he and Lara Jean first hooked up. After Lara Jean ended things with Peter, Gen herself stepped up to tell her that there was nothing going on between them and that she'd merely reached out to Peter for friendly advice. Lara Jean still shared a dance and a kiss with John Ambrose at the Star Ball, but she quickly realized her true feelings for Peter were strong and rushed to find him waiting outside for her in a grand gesture. It was then that the two finally decided to put all of the other distractions and jealousies aside and commit to being together again. And that particular moment from To All The Boys: P.S. I Still Love You is probably one of the most tear-jerking scenes to hit Netflix in 2020.
A tough choice ahead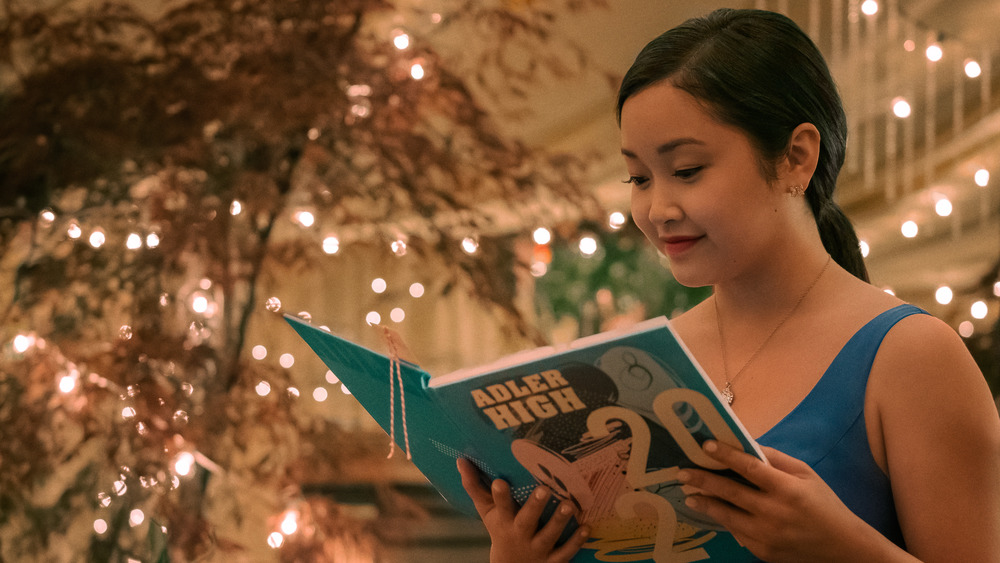 Katie Yu/Netflix
Fans of Jenny Han's To All the Boys I've Loved Before book series will know that To All The Boys: Always and Forever is based upon the third novel of her series. The novel picks up after the events of To All The Boys: P.S. I Still Love, with Lara Jean and Peter having finally gotten past the confusion and complications that kept them apart. With Gen and John Ambrose back in the friend zone, Lara Jean and Peter are free to be boyfriend and girlfriend without anyone else interrupting their well-earned bliss.
The trouble is, even as they enjoy their last year of high school as the cutest couple in town, they must also look to the future and determine whether they will be able to spend it together. When Lara Jean doesn't get accepted to the same school as Peter, she has to make some tough choices — and she starts to wonder what it is that she really wants out of the next chapter of her life.
Some important new locales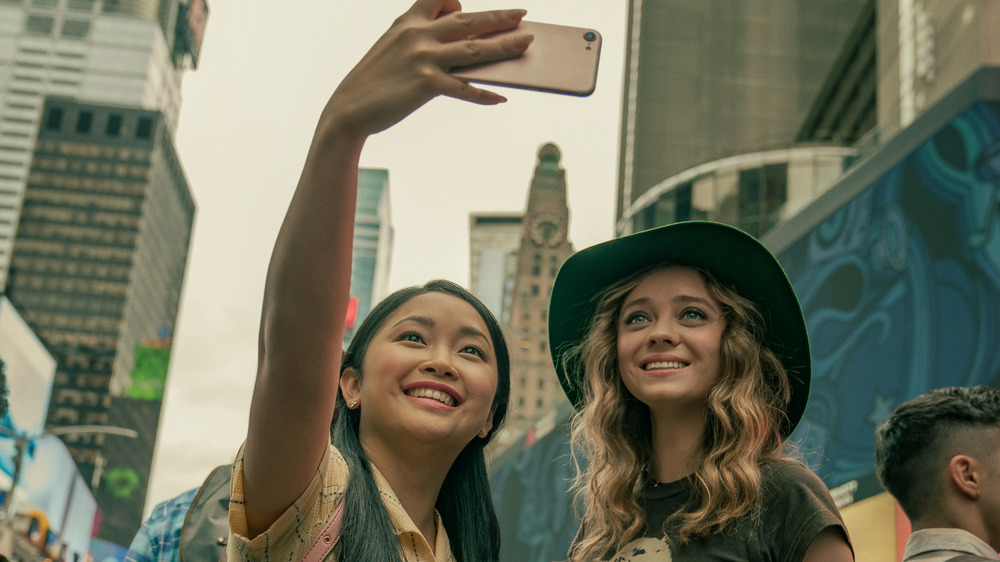 Sarah Shatz/Netflix
Lara Jean's family will be taking a very meaningful trip in the third film, heading out to Korea to celebrate her and her sisters' heritage, along with their late mother's legacy. As they visit all of the stunning sights of Seoul, Lara Jean, Margot, and Kitty will get to spend some quality time together, which Lara Jean considers to be "the best part of the vacation."
And Lara Jean's trip to Korea won't be the only bit of significant sight-seeing she does during her senior year. She will also get the chance to visit New York City during her class trip, and between the bustle of Times Square and the many other charms of the Big Apple, the visit will leave Lara Jean questioning whether she might just belong in The City That Never Sleeps. Though Peter warns her, "We both know what 3,000 miles would do to us," Lara Jean's interest in city life is clearly piqued. She worries about what it might mean to ignore her impulses, saying, "Will I look back in 20 years and wonder if I made the wrong choice?" These choices won't be easy for Lara Jean and Peter, even if their love is stronger than ever.
Many familiar faces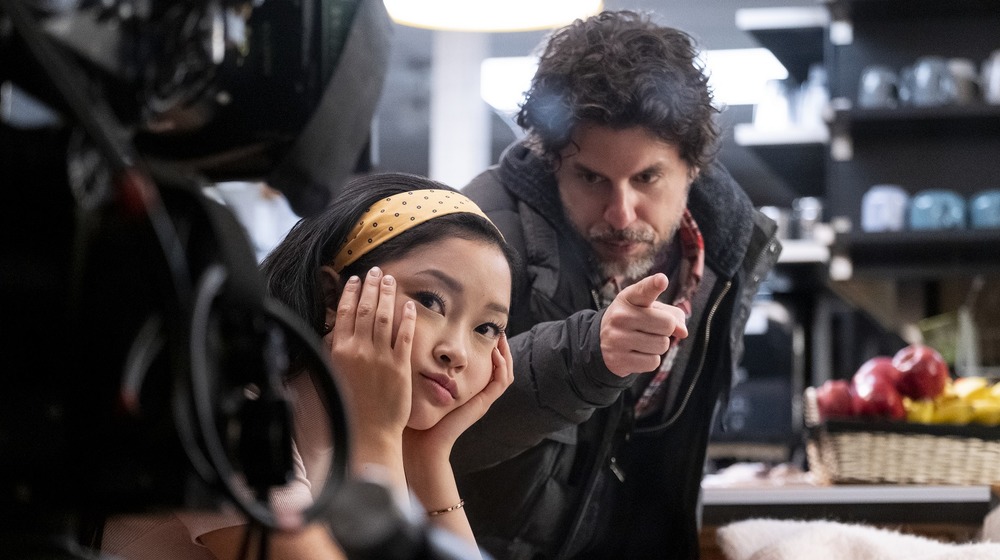 Bettina Strauss/Netflix
In addition to the return of To All The Boys: P.S. I Still Love director Michael Fimognari and stars Lana Condor, Noah Centineo, Anna Catchart, Janel Parrish, John Corbett, and Sarayu Blue, fans can also look forward to another step back in time.
The Baby-Sitters Club star Momona Tamada spilled the beans on her return as the younger version of Lara Jean, teasing to DigitalSpy, "[I can say] definitely that it will be as amazing as the first and second films." She previously portrayed the character in To All The Boys: P.S. I Still Love during some key flashback scenes between Lara Jean and John Ambrose as they bonded at the treehouse over both being Hufflepuffs and at a Halloween party when they were the only ones wearing costumes.
Alongside the returning talent, To All The Boys: Always and Forever is also introducing some new behind-the-scenes talent as the script comes from writer Katie Lovejoy, who is also a producer on the film. Lovejoy is a TV-writing veteran, and has also been hired to adapt Kiera Cass' best-selling The Selection. 
Fans will get to see how things all come together for this chapter of Lara Jean and Peter's love story when To All the Boys: Always and Forever premieres on Netflix in February.