Brandy Reveals What It Was Really Like Working With Whitney Houston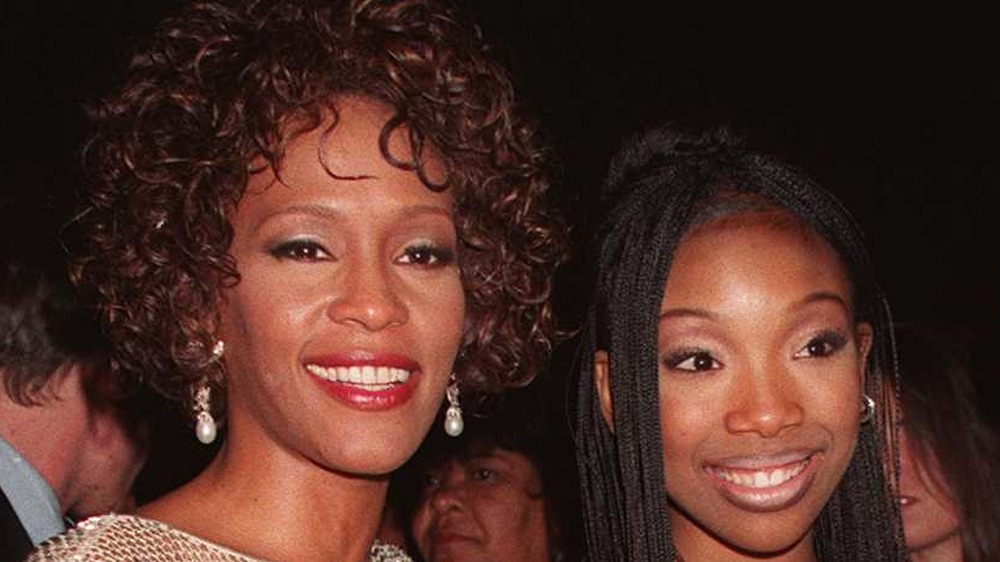 Brenda Chase/Getty Images
When Disney launched its streaming service back in November 2019 it wasn't just kids who were excited. Many adults were happy to dive into a nostalgic binge of childhood favorites and Disney classics, but one Millennial darling was noticeably absent. Where was the 1997 Rodger's & Hammerstein's Cinderella starring Brandy and Whitney Houston? What'sOnDisneyPlus.com reported in August that Brandy had "no idea why" her breakout role was missing from the service adding, "It should be on there because it's Whitney Houston alone. You know what I mean? All by itself, just because it's Whitney Houston."
Well the good news is that today is the day, and the Brandy Cinderella is finally streamable on Disney+! But it's no surprise that when asked about the classic, Brandy chose to first reference Whitney Houston's impact on the show. Beyond being the executive producer, and her feature role as Fairy Godmother, Houston was a real-life inspiration and mentor to the young Brandy as they worked on the film.
The original cast gathered on February 11th, for a discussion with Entertainment Weekly to chat about the show and reminisce. Unsurprisingly, Houston's legacy was a major topic of discussion. "[Whitney] had a magic about her that I felt like I could just be myself," Brandy shared. "When you're working with your idols, you don't know how to act, but she made me feel safe to be myself and really give the character all I could give."
Brandy's Cinderella made strong strides for representation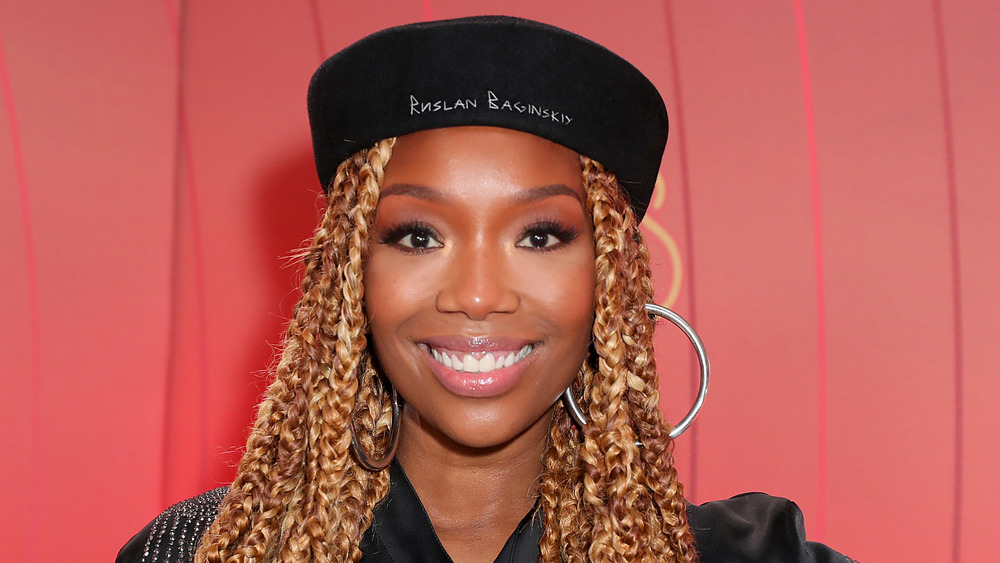 Leon Bennett/sta 2020/Getty Images
Whoopi Goldberg added that the entire production was a manifestation of Houston's vision for the story. "This came from the heart and soul of Whitney. I know that a lot of what you're seeing is what she wanted." And what she wanted, was for Brandy to flourish as the legendary princess (via E! Online).
Brandy further reflected on Houston's to support her in the role. "For her to consider me for the role, it just was unbelievable because I spent my whole childhood wanting to sing and nobody could have told me in a million years I would be working with her.
It wasn't just a breakthrough moment for Brandy, or even the star studded cast which featured Bernadette Peters, Jason Alexander, Whoopi Goldberg, and Victor Garber while introducing Paolo Montalban — it was also a breakthrough moment for Black women, especially young girls, to see themselves in the role of princess. From her shining glass slippers to the swirling blue gown to her crown of box braids, Brandy's Cinderella was pure magic.
Brandy told Elle that being the first Black Princess with braids was "unbelievable" saying "it was great to be able to be an example for ... other Black girls who really didn't see themselves on television ... it did feel like making history."
And you bet we'll be reliving it this weekend!