Harry Shum Jr. Discusses The Glee Story We Never Knew About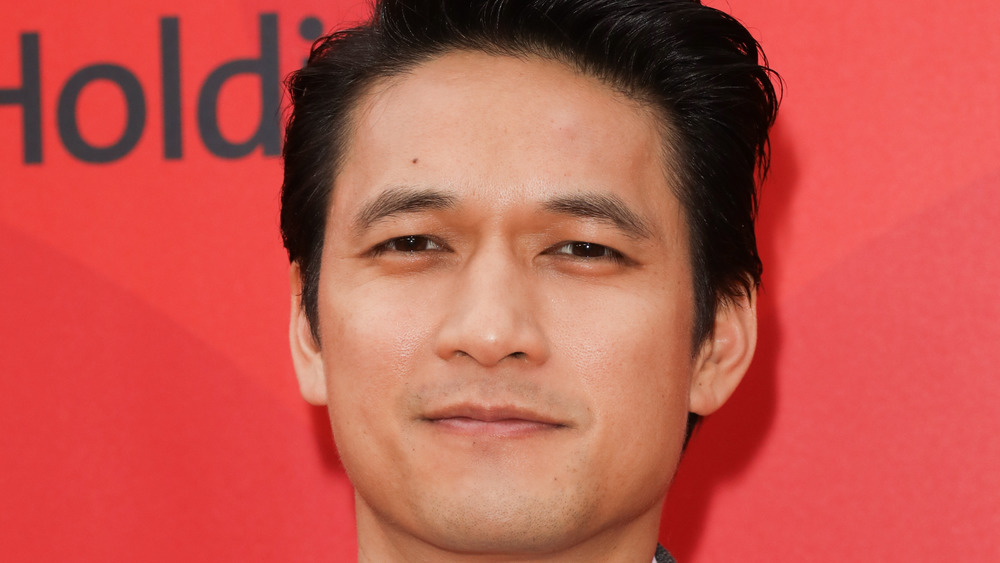 Paul Archuleta/Getty Images
It's been almost six years since the finale of Glee aired on Fox in 2015. The show skyrocketed the careers of its cast, like Lea Michele and Darren Criss. But, there's one glee member in particular who is truly having their time in the spotlight now — Harry Shum Jr. Shum, who played Mike Chang in the musical sitcom, has gone from background dancer to leading man with his latest film, All My Life (via Deadline). 
This won't be the only time you'll get to see Shum play romantic lead on the silver screen either. It is expected that Shum's role in the Crazy Rich Asians sequel will be much larger. If you remember, he appeared in the mid-credits scene with Gemma Chan for only a brief moment. According to Vox, that cameo is to set up the next film which is to feature the romance between Shum and Chan's character, Astrid. A high profile franchise like Crazy Rich Asians will only further solidify Shum's status in superstardom, but it's hard not to forget his roots in Glee.
Recently, the actor revealed to Looper that there was actually a plot planned for Glee that he was really excited about. Unfortunately, the storyline never came to fruition. 
Mike Chang was going to get a big part in 'West Side Story'
If you'll remember, in season three of Glee, the students put on a production of West Side Story. It was thanks to this that audiences finally got to see Shum sing when he auditioned for the role of Riff in the series (via The Washington Post). However, according to the Shadowhunters actor, there was an even better musical number planned. Shum revealed to Looper that there were talks to include Mike Chang in more of the West Side Story musical, but "something happened with the rights." When the songs on the show really influence the storyline, you can just imagine what an impact it makes when you can't secure the right song for the right moment. 
Without the song, it seems things were shuffled around, and a disappointed Shum said, "I wish that went down a different path, it would have been cool to be part of that musical." As an early Shum stan, it would have been fun to see more of him in Glee, but he's definitely getting his time now. Along with the Crazy Rich Asians sequel, it was announced that Shum will also be appearing in the upcoming Netflix rom-com Love Hard with Jimmy O. Yang and Nina Dobrev leading (via Deadline).