The Real Reason Pretty Little Thing Clothes Are So Cheap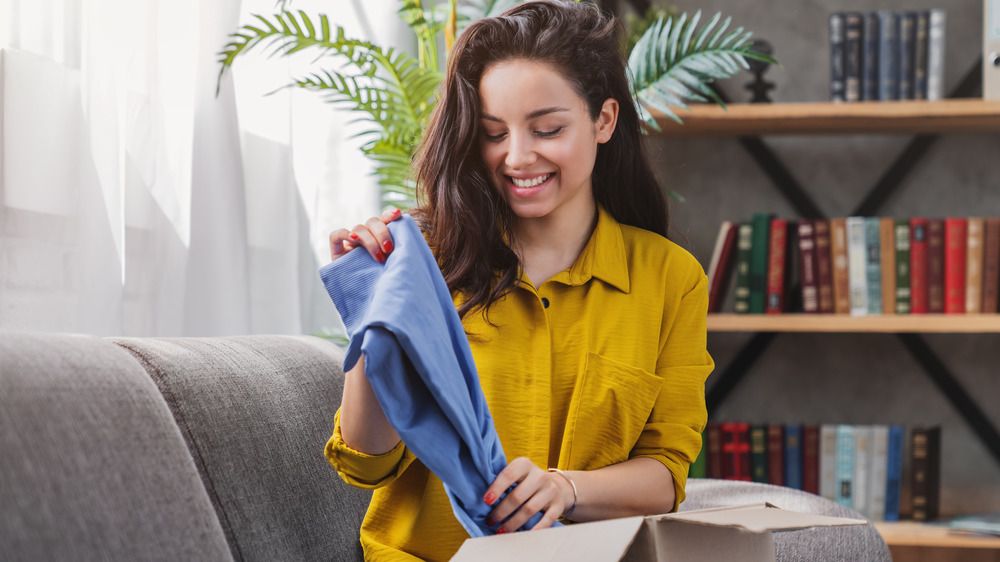 Shutterstock
Fast-fashion has taken over with the rise of stores like ASOS and PrettyLittleThing. They're perfect for anyone with a tight budget because you can easily find trendy clothes at reasonable prices. Their discounts are so surprising that you might wonder at times if you're getting what you paid for. When it comes to PrettyLittleThing, that may be true. 
The clothing brand has come under fire recently for not only reselling items but for allegedly selling clothes that could be cancerous. According to PopBuzz, PrettyLittleThing's website has a warning that some of their products "may contain chemicals that are known to the State of California to cause cancer and birth defects." If you live in places like LA, it's not uncommon to see placards and sign postings warning of potential cancerous harm due to the passing of Proposition 65, which "requires businesses to provide warnings" if there is potential exposure to harmful chemicals (via California Office of Environmental Health Hazard Assessment). However, this discovery came on the heels of customers finding out that their PrettyLittleThing items might not actually be what they seem, so it just added fuel to the fire. 
PrettyLittleThing allegedly resells cheaper brands as their own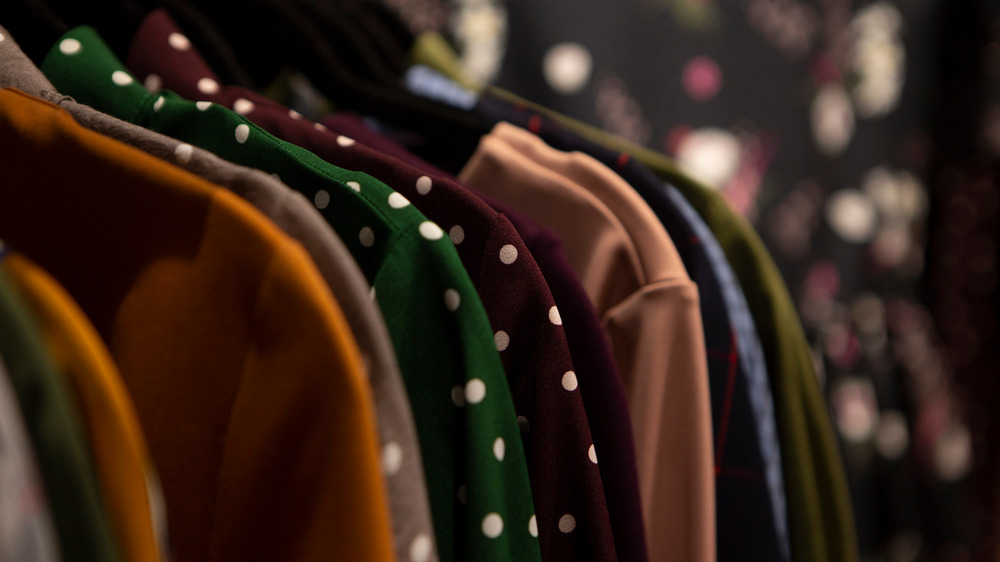 Shutterstock
PopBuzz reported back in 2019 that customers had found what looked like labels from cheaper clothing brands had been ripped out of their PrettyLittleThing items. In an attempt to resell these cheaper items at a higher price, PrettyLittleThing then had their own labels stitched over the older ones. Once one Twitter user posted their findings, it caused a ripple effect of other customers rushing to their closets to see if it was true. One user found a terrible stitch job in their clothing and said they're "not gonna be shopping on pretty little thing anymore" (via Twitter). 
As a result, the fast-fashion brand has seen some lawsuits come from the alleged fraud of false sale prices, according to The Fashion Law. However, PrettyLittleThing fought back, claiming that they were protected under the First Amendment, giving them a "right to promote and advertise the products at issue." At the end of the day, it is a shame to not get exactly what you wanted, but that's the gamble of fast-fashion. As The Atlantic points out, the rise of brands like PrettyLittleThing can be attributed to people's need to wear a different #OOTD of every day. So, if all you care about is looking good for the 'Gram, that's what you get with PrettyLittleThing whether it's a scam or not.