What Citizenship Will Meghan And Harry's New Baby Have?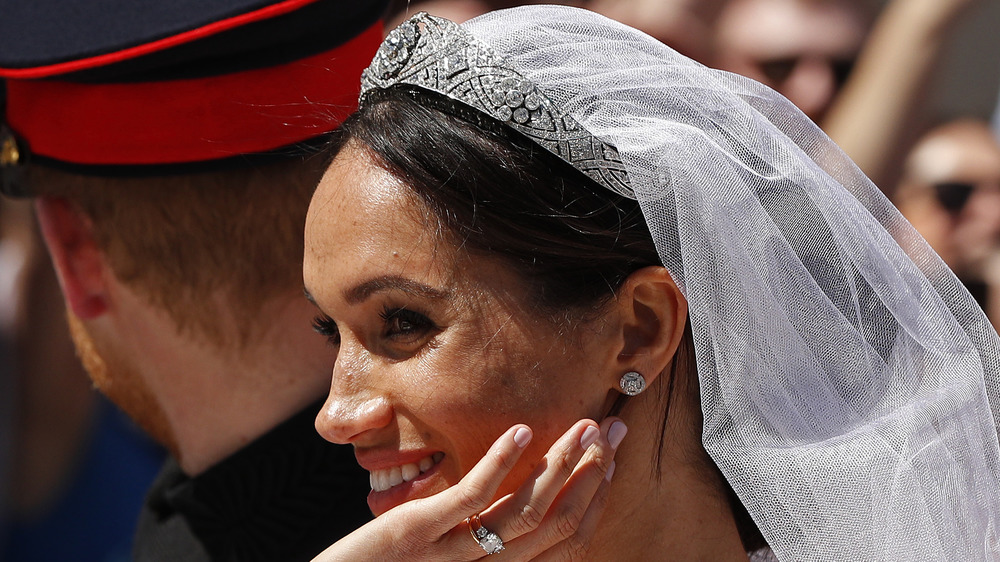 Wpa Pool/Getty Images
While the Duke and Dutchess of Sussex's son, Archie Harrison, hails from the U.K. and now lives as a transplant in his mother's hometown of Los Angeles, his new sibling's citizenship may differ. Due to the pandemic and the couple's stationing in sunny California, it's unlikely that they will travel across the pond to welcome their second baby.
People reports that the latest addition to the Sussex family will be both American and British. Because Markle was born and raised in the States, while Prince Harry maintains his citizenship in the U.K., their child will be a citizen both nations. No matter where the baby is born, they will have the ability to choose whichever country they would like to live in when the time comes. While Prince Harry's children automatically maintain their British residence, any grandchildren that he has will have to apply, since citizenship only applies to first generation offspring.
The same goes for Archie, the outlet reports. Since Markle had resided in the United States within five years before his birth, her son is automatically a U.S. citizen while he also maintains U.K. citizenship. People also reports that the Sussexes' second child will be the second royal born in the United States. Lord Frederick Windsor and his wife welcomed their daughter Maud in California in 2013.
It's unclear if Meghan will become a British citizen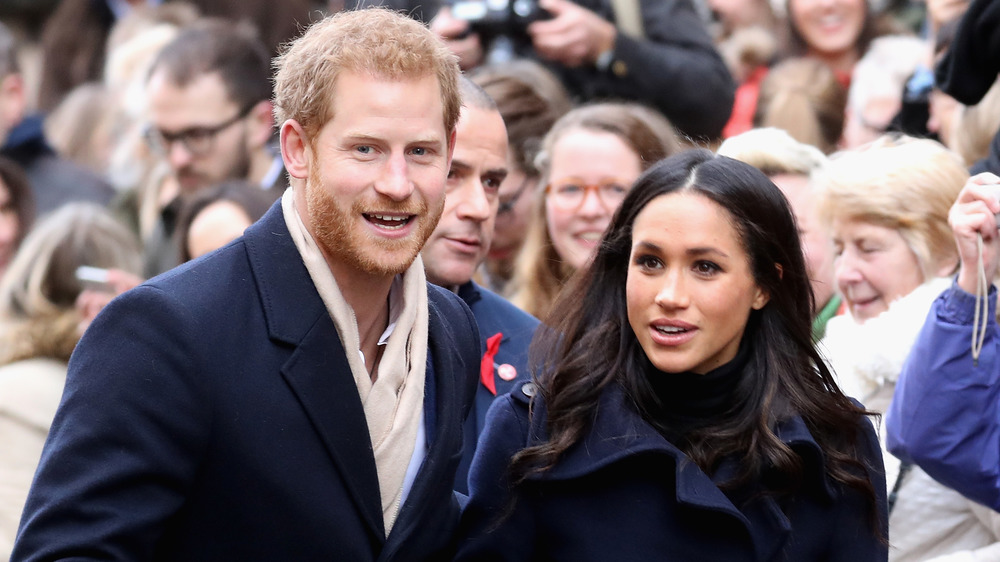 Chris Jackson/Getty Images
When Markle married into the royal family, she was planning on attaining her British citizenship, People reports. A notoriously lengthy process, applying to be a citizen of the United Kingdom usually takes years, and it's unclear whether or not she's continued through that process. The Duchess did not have to give up her American citizenship on behalf of her husband when she married into the family, however. 
As for Prince Harry, he hasn't expedited any plans to attain his American citizenship either. The Times explains that the Duke of Sussex will not apply for a green card or citizenship any time soon and that the couple's plans are on hold due to the unprecedented global pandemic. Even though his road to citizenship would be smooth since he's married to a U.S. citizen, it appears he's in no rush to make things more permanent, Town and Country notes.
Having a baby comes with loads of paperwork, but when you add a cross-global move and the British royal family, the paperwork needs its own keeper. While Archie's parents seem to have a few decisions to make about whether or not they will become dual citizens, their children have less to worry about when it comes to their status.