What You Need To Know About Kendall Jenner's New Tequila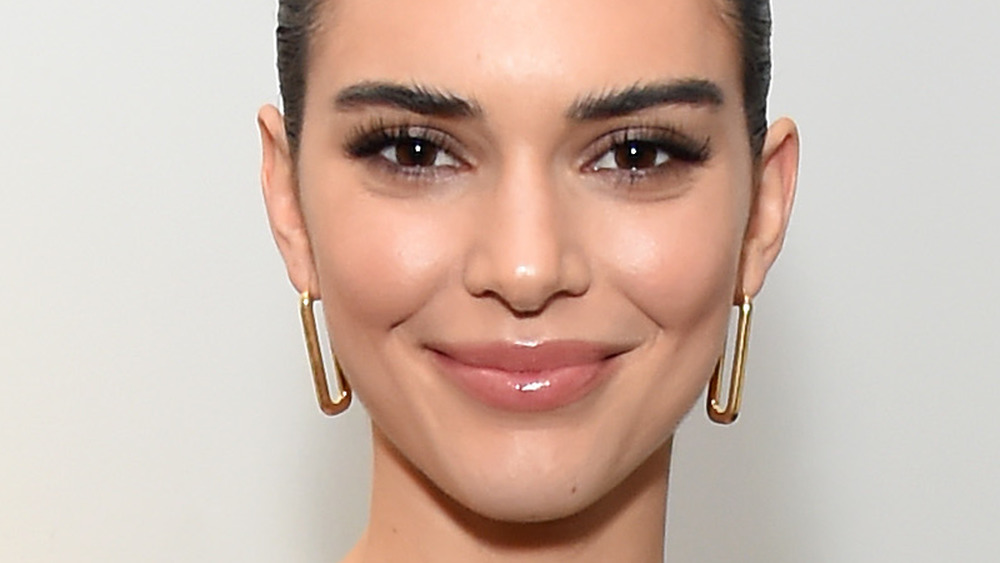 David M. Benett/Getty Images
From developing a dental hygiene company, to co-founding a clothing line, to being one of the highest paid models in the world (via Forbes), it would seem there's nothing that the 25-year-old Kendall Jenner isn't capable of. Well it would appear that the young entrepreneur is expanding her wheelhouse and entering into a completely new business: tequila. Jenner has recently announced that she has begun her own tequila company, which has allegedly been "almost four years in the making."
It's called 818 Tequila, named after her hometown of Calabasas' area code (via TMZ), and despite its young age as a company, its founder has already deemed it the "best tasting tequila" in the world. While she is of course biased towards her own hard work, it's not just Jenner and her followers who think so highly of the liquor — in fact, it's reportedly been anonymously entered into a plethora of alcohol tasting competitions and won, including the 2020 World's Best Reposado title from the World Tequila Awards (via PEOPLE).
You're probably going to want to try a shot of this award winning tequila
According to the judges at the World Tequila Awards, Kendall Jenner's 818 Tequila has "an earthy nose which hints at pecan pie, sweet potato and caramel. A sweet and smoky body with some oaky influence, vanilla, and more sweetness on the finish as cinnamon ice cream comes through."
Judges at a different liquor taste test described the drink as follows: "The nose brings together aromas of butterscotch, damp wood and chocolate. This is sweet and vibrant on the tongue with asparagus notes, glints of orange zest and caramel that linger on the finish" (via Forbes).
And anonymity was certainly the name of the game for Jenner, as even the judges didn't know who the delicious drink belonged to. On Instagram, Jenner wrote a celebratory post and included a scorecard that read, "We don't know what it looks like, who makes it, or how to get our hands on a bottle, by all means, if you can get your hands on a bottle, definitely do. Then slide a glass our way."
But despite 818 having lingered on the tongues of many prodigious judges, it hasn't yet become available to the masses. Jenner wrote on Instagram, "This is all we've been drinking for the last year and i can't wait for everyone else to get their hands on this to enjoy it as much as we do! @drink818 coming soon."