Heidi Montag Wants To Set The Record Straight About Her Weight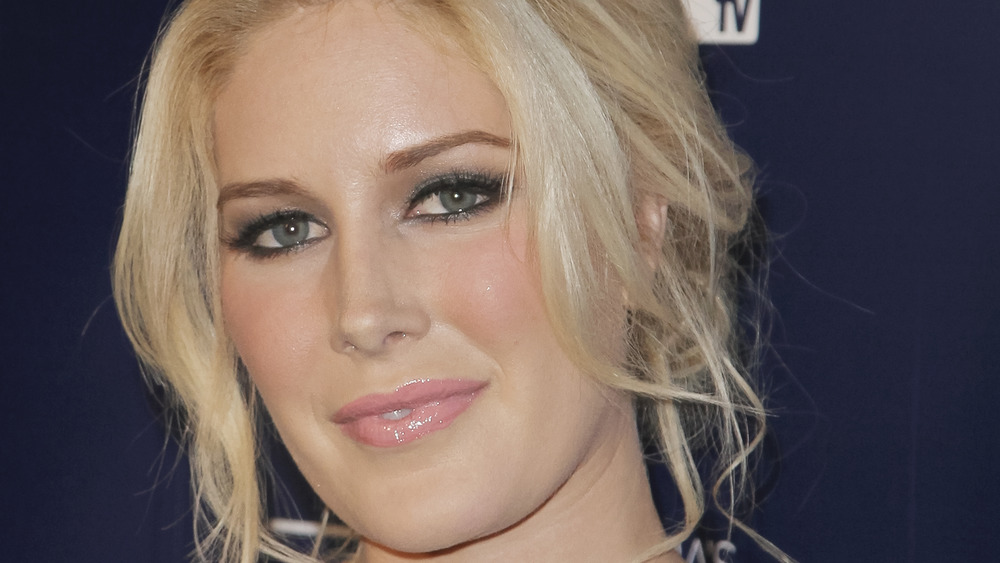 Tibrina Hobson/Getty Images
The Hills star Heidi Montag has responded to rumors that she's pregnant with a succinct, sassy tweet. "No I am not pregnant yet," she posted. "Just a little overweight."
Montag and her husband, Spencer Pratt, have a three-year-old son, Gunner, and told Us Weekly in the summer of 2019 that they planned to start trying for their second child in several months. Montag has kept fans updated. Last month she shared on Instagram that she wasn't pregnant yet but hoped to be soon. "Well, I'm not pregnant this month," Montag said in an Instagram story (via Us Weekly). "So Spencer and I are starting to try. With Gunner, I got pregnant the first month, so I was a little bit sad. But I decided to have faith and hope and a nice glass of wine to take the pressure off. So cheers ... and God willing, next month."
For now, Heidi and Spencer are focused on their son, Gunner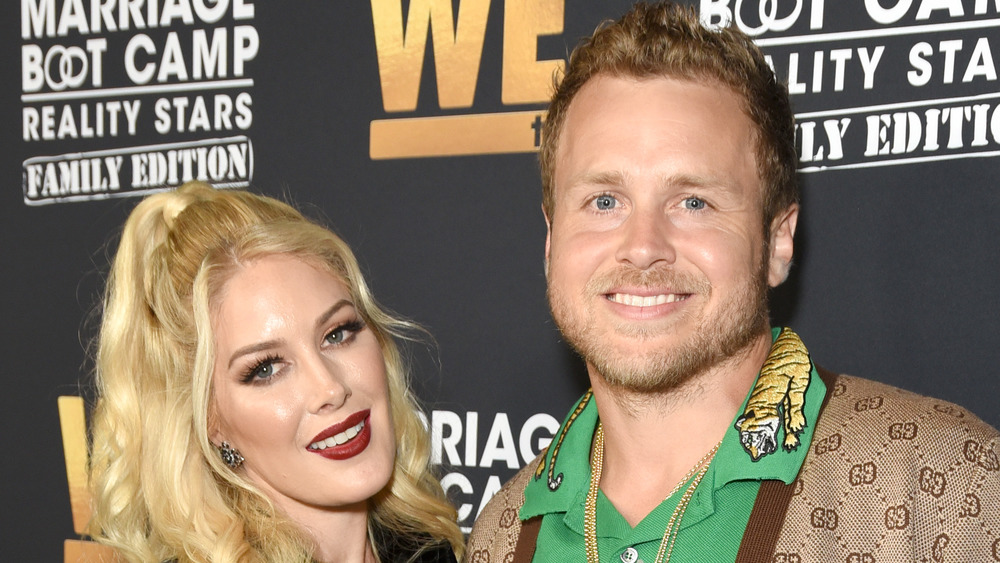 Presley Ann/Getty Images
Heidi Montag also told US Weekly that Gunner was present on set for filming of The Hills revival and that he loved to hang out with the camera crew. As reported by People, the couple celebrated Valentine's Day this year by going out to dinner with their son.
Both Montag and Pratt have said they definitely hope to have a second child. In 2018, Pratt told E! News that they hoped to expand their family and he even spilled the tea on what a psychic told the couple about their future child ... well, children. "A psychic did tell us we're gonna have twins, so watch out, Mary-Kate and Ashley!" she said.
Montag and Pratt have definitely kept their fans updated when it comes to developments on the pregnancy front, so it's probably best to avoid analyzing Montag's body for signs of baby number two. Even if people have the best of intentions and are simply excited at the prospect of a sibling for Gunner, it can't feel great for Montag to be in the public eye and have people commenting on every pound she gains or loses. We'll stay tuned to social media for pregnancy updates.