Kamala Harris' View On Potential Criminal Charges For Trump Is Turning Heads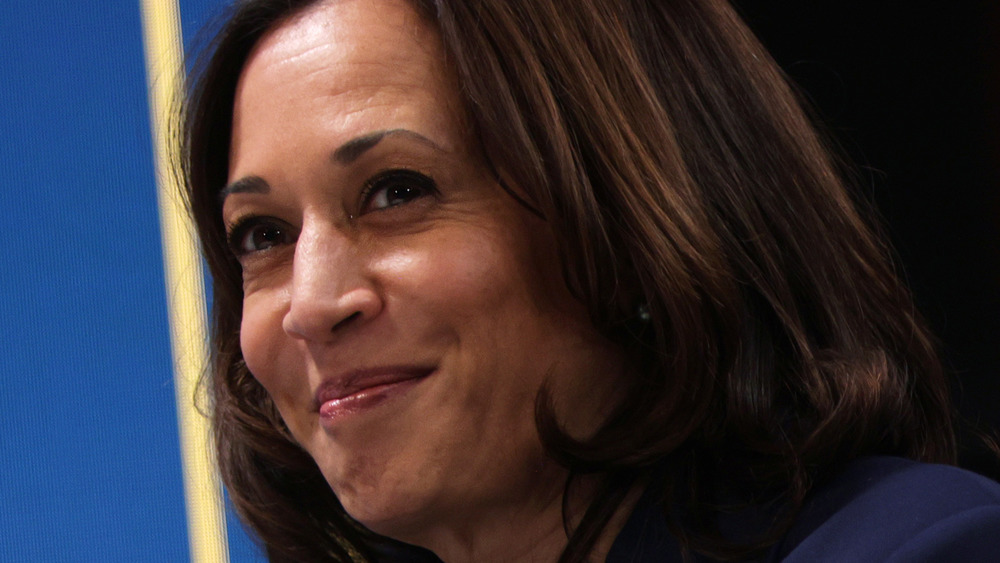 Alex Wong/Getty Images
In her autobiography, Vice President Kamala Harris famously said she found her calling and became a local prosecutor, before rising through the ranks and becoming San Francisco's district attorney. She then became California's first woman and person of color as the state's attorney general (via The New Yorker). Even with all that experience, Vice President Harris refused to address questions from Today's Savannah Guthrie, who asked her if she thought Donald Trump "should be criminally charged" (via Twitter).
Harris said: "Right now I'm focused on what we need to do to get relief to American families and that is my highest priority, it's our administration's highest priority, it's our job, it's the job we were elected to do, and that's my focus." 
Even after Guthrie pressured the vice president by asking her to weigh in on whether there was a strong case against Trump, given her background as a former prosecutor, Harris replied with her arms in the air: "I haven't reviewed the case through the lens of being a prosecutor, I'm viewing the case of COVID in America through the lens of being the Vice President of America."
Kamala Harris' sentiment echoes that of President Biden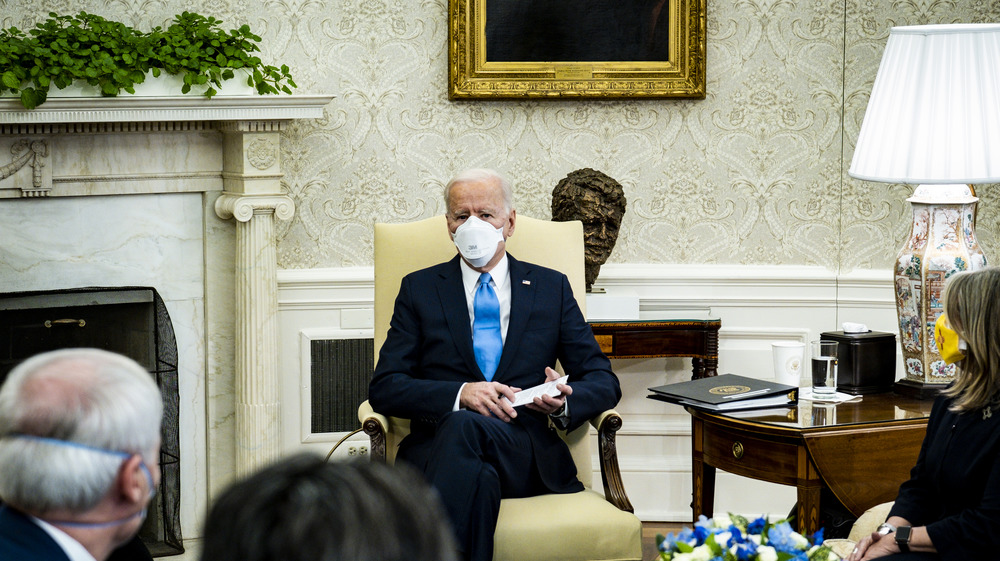 Pool/Getty Images
Vice President Harris' move to dodge Savannah Guthrie's question on the merits of a Donald Trump case shouldn't surprise anyone. After all, just hours earlier, Harris' boss, President Joe Biden, categorically stated that the Justice Department alone would decide whether prosecuting Donald Trump for his actions was the right thing to do, and he would not interfere if an investigation were being weighed up. "One of the most serious pieces of damage done by the last administration was the politicizing of the Justice Department. I made a commitment, I will not ever tell my Justice Department, and it's not mine, it's the people's Justice Department, who they should and should not prosecute," Biden said at a town hall on Tuesday night (via CNN). 
"Their prosecutorial decisions will be left to the Justice Department, not me," he added. Biden's comment came after he said he was tired of talking about his predecessor.