This Is Emily In Paris' Lily Collins' Net Worth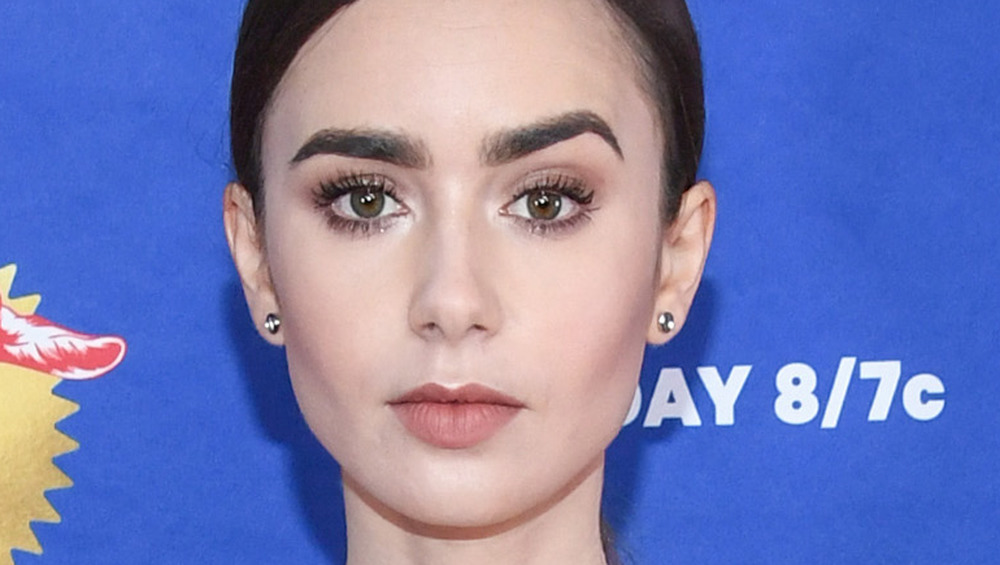 Kevin Mazur/2020 Mtv Movie & Tv Awards/Getty Images
Actress Lily Collins is having a major moment thanks to her role in Netflix's Emily in Paris. The show is the brainchild of Sex and the City creator Darren Star and has been ludicrously popular on the streaming service. While some critics have called out the series' tone-deaf representation like The Atlantic citing to the show's "ignorance," and Roger Ebert describing it as "more of an irritation than an indulgence," Collins' talent and character portrayal is undeniable.
She's been a screen fixture for a minute, breaking out in 90210 back in 2009 before landing a leading role as Snow White in 2012's Mirror Mirror. Although Emily in Paris dominated last year, the actress also featured in David Fincher's Mank which, although it streamed on Netflix too, was the furthest thing from the fluffy Parisian concoction. Suffice to say, Collins' star is on the rise and, alongside it, her bank balance, too. 
Lily Collins is more famous than her father now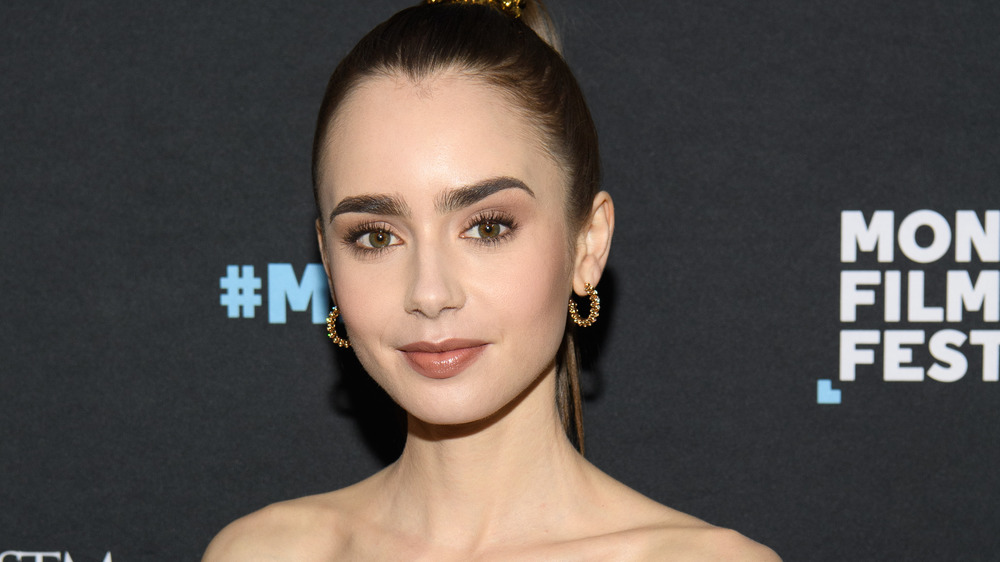 Dave Kotinsky/Getty Images
Collins isn't exactly the most unusual surname, unlike Kilmer or Robbins, but the Emily in Paris star's father is actually famous musician Phil Collins, of "In the Air Tonight" fame (via YouTube). Still, most of her fans probably don't know, or care, who Dad is. In fact, as The Sun discovered, quite the opposite. Collins jokingly recalled to the outlet, "Someone told me they were listening to the radio and they were playing classic hits. At the end the DJ said, 'For all of you who don't know, that was Phil Collins — Lily Collins' dad'." 
Even the legendary musician acknowledges he's known more as her father now, rather than as a star in his own right. That doesn't mean Collins got a free ride to fame in Hollywood, however. While meeting with an agent at the age of 18, Collins revealed to The Sun, she was sent crashing back to earth as he argued, "What makes you so special? There are tons of daughters and sons and cousins and nieces and nephews of famous people. Do something. Come back, and we'll talk."
Just like Emily in Paris, Lily Collins loves to work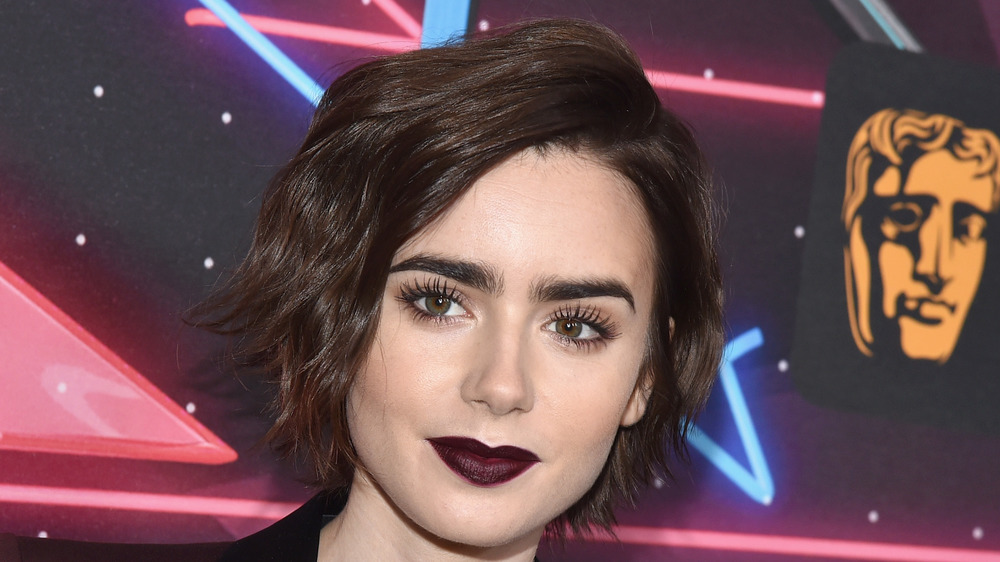 Mike Windle/Getty Images
Although Emily in Paris has been criticized for allegedly presenting a backwards, "basic" female protagonist, in an interview with Byrdie, Collins argued Emily is a modern woman, "who is just as much of a romantic as she is a work-driven girl." The actress has found a kinship with her most famous character, admitting, "I love to work, too" and reasoning that just because someone loves her job doesn't mean the rest of her life is meaningless. 
She explained, "I find romanticism in my work and I really am passionate, and I love to do what I love to do." Staying true to herself and trusting the process has clearly worked out for the 31-year-old. According to Celebrity Net Worth the British-American actress is worth $8 million. Considering Collins is on the upswing with her career, and has already passed her famous father in popularity, it's only a matter of time before that number increases.