Adam Sandler Just Reprised This Famous Role On Twitter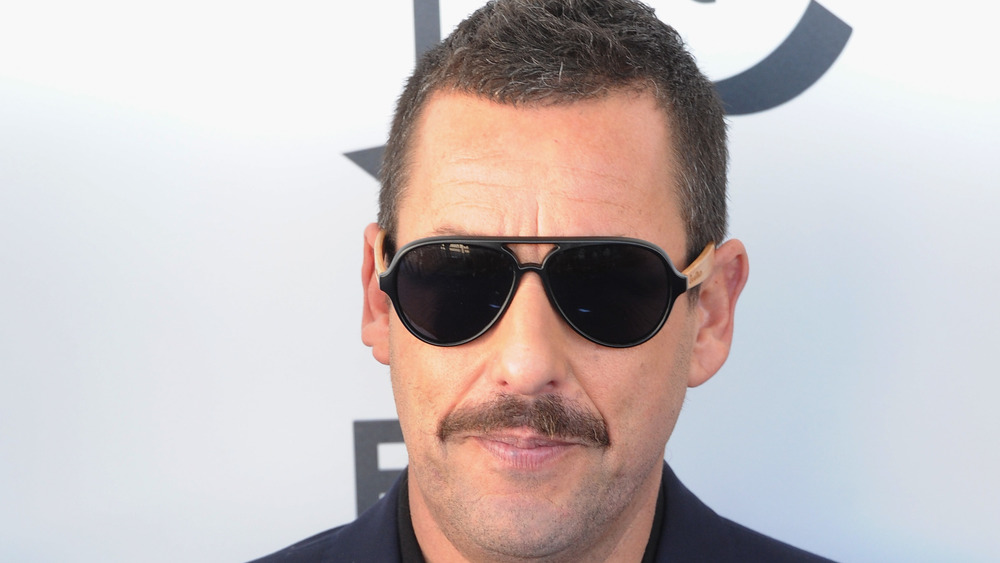 Albert L. Ortega/Getty Images
Happy Gilmore fans rejoice! After 25 years, Adam Sandler has recreated his iconic role of the jilted hockey-player-turned-golfer on his Twitter account and the famous wind-up swing never looked so good. "It's been 25 years since I've done this. Let's see what happens. I'm scared," Sandler said before he shared a video of his character's golfing skills (via People). As he wound up, he added, "Shooter McGavin, this is for you," referring to Happy Gilmore's fictional rival on the PGA Tour. Once he finished his swing, he turned to the camera and confirmed, "And I'm not lying to you that is smashed. That went pretty well," adding, "You're dead, Shooter."
As for the caption of the Twitter video, Sandler wrote, "Happy loves you all! Thanks for everything!" (via People), likely referring to the popularity the film has since enjoyed for over two decades. 
Ben Stiller, who played the borderline-evil boss of the senior care living center that Gilmore's grandmother stays in, responded in character. "That's a beautiful swing Mr. Gilmore. Congrats on your anniversary, and being such a loving grandson. So happy to be a small part of taking good care of her during her 'golden years.'"
Shooter McGavin responded to the video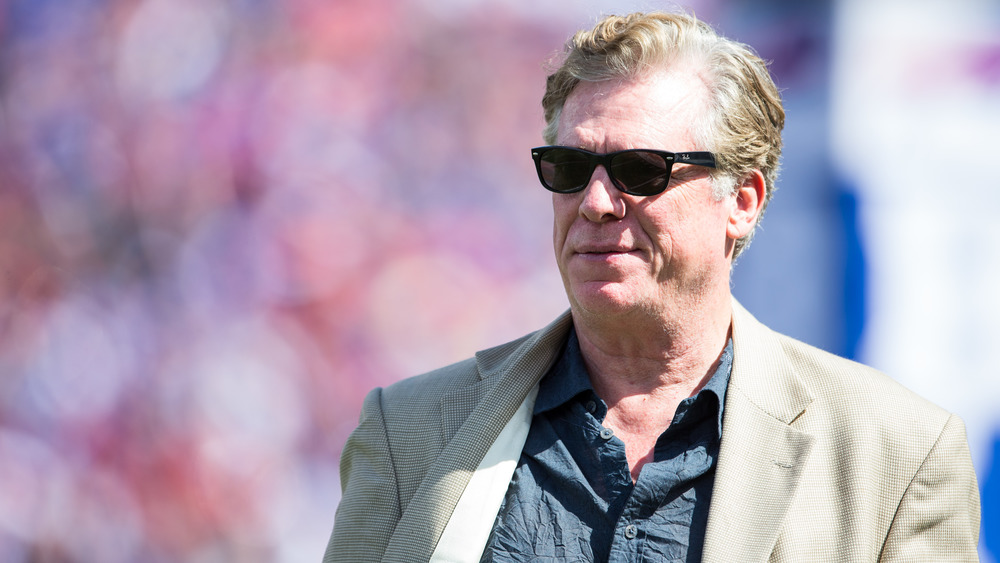 Brett Carlsen/Getty Images
Just like in the iconic comedy, Shooter McGavin did not take the challenge lying down. Christopher McDonald, who plays the snooty pro-golfer, responded with a video of his own. Still fully in character, McDonald didn't hold back from his Shooter barbs, CNN notes. "It's all about the short game," he said in the video. "Drive for show, putt for the dough!"
Yet another public reminder of the movie's pervasive presence in popular culture, the PGA Tour actually paid homage to Happy Gilmore as well, Yahoo Sports reports. The organization tweeted out, "Happy anniversary, Happy Gilmore. The movie was released 25 years ago today. The golf legend forever lives on." The tweet came alongside a video of current pro golfers. Even Justin Timberlake mimicked the now-iconic swing that the character became famous for long after the film's debut. 
Happy Gilmore landed in theaters in 1996 to a surprising success that has remained a part of the country's comedic vernacular ever since. The movie was also one of Julie Bowen's first forays onto the big screen. Speaking about the movie's anniversary, the actress told People, "I cherish and I love that it has become this weird, internationally beloved thing. Doing an Adam movie isn't pressure, it's fun and it's like going home. He puts everybody's comfort and ease first and foremost, and wants everybody to be happy to be there. There's no stress, no yelling and screaming, it's just a really pleasant place to be."