Donald Trump Jr Has Something To Say About Rush Limbaugh's Death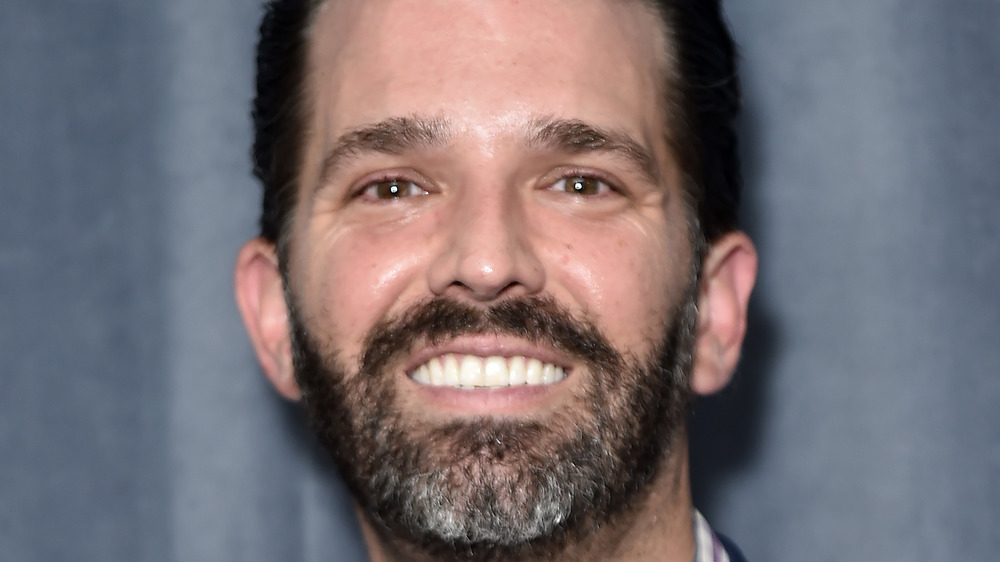 Steven Ferdman/Getty Images
The world learned Wednesday that conservative radio host Rush Limbaugh died from stage 4 lung cancer. Fans of the often controversial figure flooded Twitter with tributes to the 70-year-old, including Donald Trump Jr. Of course, people will recall that Limbaugh was admired by the family, with Trump's father awarding Limbaugh the Medal of Freedom during his State of the Union address in February of 2020, just a day after he announced his illness on his popular radio show.
"I wish I didn't have to tell you this, and I thought about not telling anybody," Limbaugh said at the time. "I thought about trying to do this without anybody knowing, because I don't like making things about me. But there are going to be days when I am not going to be able to be here because I'm undergoing treatment, or I'm reacting to treatment."
The 43-year-old tweeted just moments after news broke that Limbaugh had died, "R.I.P Rush. A true American legend." Not surprisingly, commenters both applauded the former president's son's glowing sentiment, and strongly objected to his point of view. 
Commenters to Donald Trump Jr's post about Rush Limbaugh are divided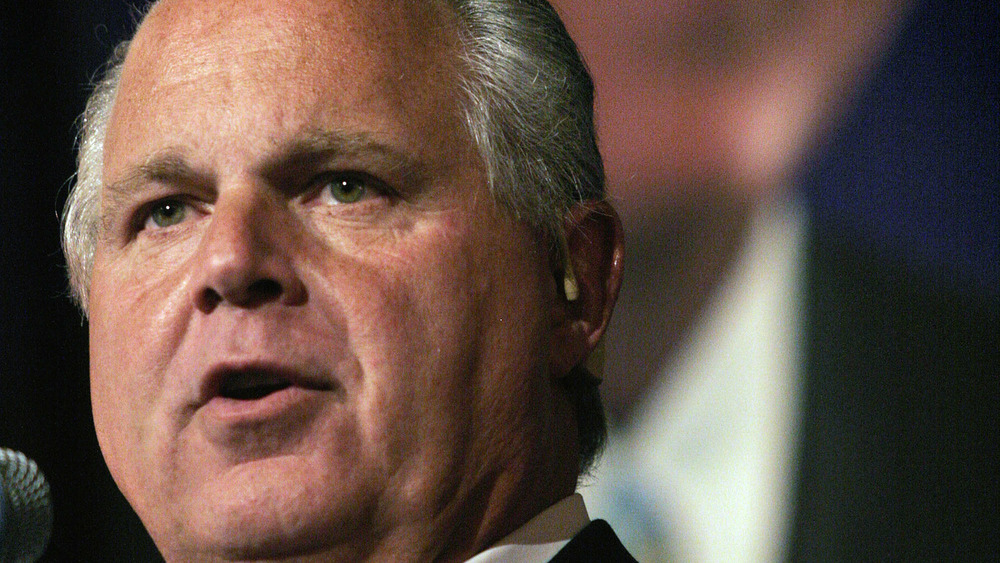 Bill Pugliano/Getty Images
Responses to Trump's words ranged from tweets like, "American democracy is a little safer today," to this tweet: "RIP Rush, you are loved and you will be missed!" One follower commented, "You don't know the meaning of legend." Meanwhile, another noted, "So sad...have listened to him since the beginning." Countered another follower, "Yes, a legend in his own mind!" 
But another was quick to add, "The Great Rush Limbaugh may rest in peace, no one can ever replace you. The king of conservative talk radio." Another commented, "Rush was my all time fave. I'm so glad your Dad awarded him with the Medal of Freedom. RIP Rush!" Others noted the mean-spirited tone of some of the comments on Trump's post. Bottom line — clearly the debate about Limbaugh's role in American society will rage on following his death.
Meanwhile, Trump's father, the nation's 45th president, talked to Fox News about Limbaugh's legacy in his first interview since leaving office.
Another Trump has words of praise for Rush Limbaugh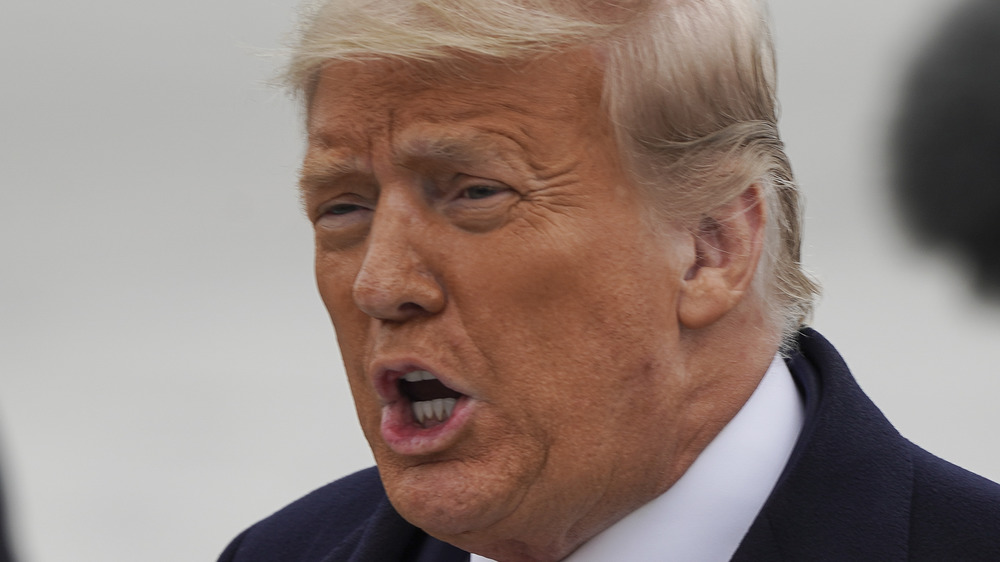 Go Nakamura/Getty Images
In the new interview, Donald Trump called Rush Limbaugh "very brave," adding about his cancer, "he in theory could've been gone four months ago, he was fighting until the very end" (via The Sun). The controversial president said of the polarizing radio host, "He was truly a man of the future, he loved this country so much, he loved the people of this country so much. Rush was just somebody who loved talking about the country." Trump also noted, "I got to know him because he was so gracious, he was so good to me."
At time of writing, no other Trump family member had paid tribute to Limbaugh via social media as of yet, or in an interview. But former advisors and cabinet members of the recently-vacated administration shared their early thoughts about the 30 year radio veteran's passing, including former press secretaries Kayleigh McEnany, who wrote in part, "Rush Limbaugh had unrelenting boldness to proclaim the truth," and Sarah Huckabee Sanders, who shared, "My heart is broken for the Limbaugh family and our country. America has lost a great champion of freedom." 
Meanwhile, Trump's former top advisor and campaign manager, Kellyanne Conway tweeted in part, "Rush Limbaugh was an architect of the center-right movement, defined & dominated political talk radio for decades & gave daily voice to millions of pro-freedom Americans."