Sarah Huckabee Sanders Reacts To Rush Limbaugh's Death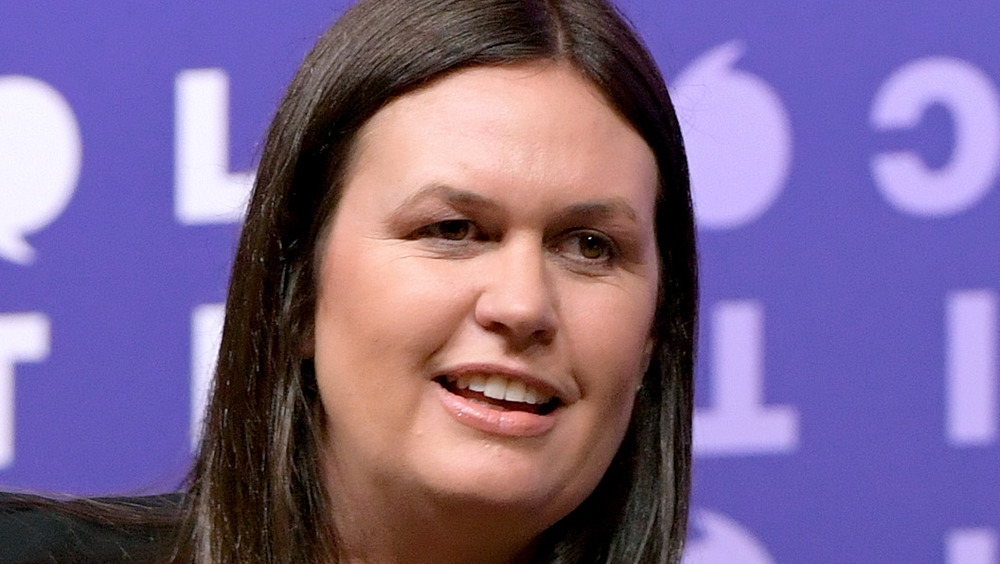 Jason Kempin/Getty Images
In case you haven't heard yet, Rush Limbaugh, the ever-controversial conservative talk show host who made a career calling feminists "feminazis" and bashing liberals for being "wackos," passed away today, February 17, of lung cancer (via CNBC). Limbaugh had announced his diagnosis of late-stage lung cancer in February 2020. Upon learning of his passing, many top Republicans have expressed their public condolences, including former President Trump, who awarded Limbaugh the Presidential Medal of Freedom and who said of the radio host's death: "He was fighting to the very end. He is a legend. He really is" (via CNBC). 
Now, another former member of the Trump administration, former Press Secretary Sarah Huckabee Sanders, has also publicly lamented Limbaugh's death, posting on her Twitter account: "My heart is broken for the Limbaugh family and our country. America has lost a great champion of freedom. My prayers and condolences to the Limbaugh family including my good friend @DavidLimbaugh. Rest in peace Rush."
Twitter's response to Sanders' is polarized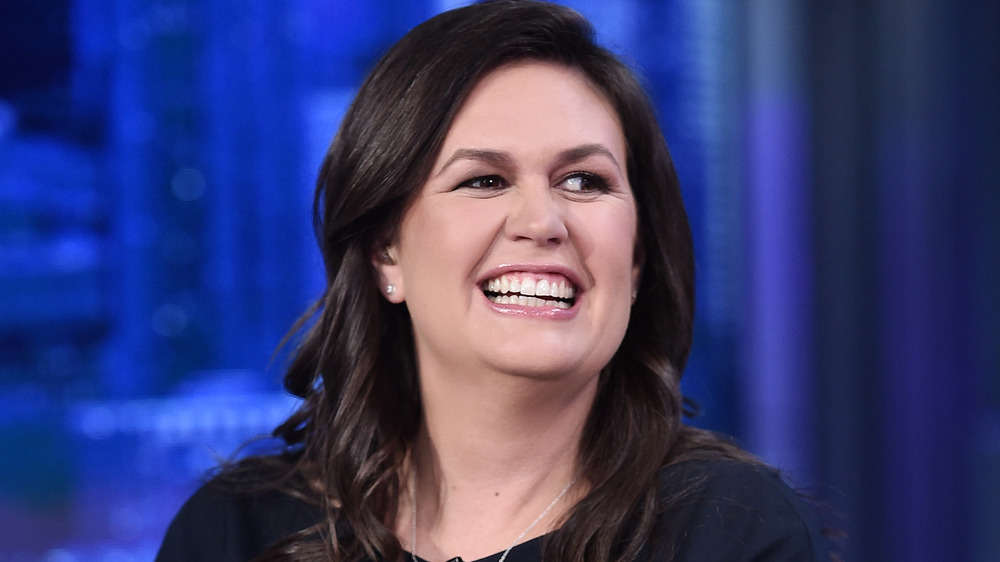 Steven Ferdman/Getty Images
During her tenure as press secretary, Sanders was known for passing along President Trump's messages unapologetically, even when some of them were proved blatantly false, which lead to sometimes combative press conferences and clashes with the White House Press Corps (via NPR). As such, it's no surprise that folks either really love or really loathe Sanders, just as they either really loved or really loathed Limbaugh, and responses to Sanders' tweet demonstrate that polarity clearly. 
Some replies to Sanders' tweet of condolences are supportive and filled with loving sympathy, like "This is sad news for us all. God bless the Limbaugh family" and "May Rush be at peace with our Lord. God hold his family tightly. Thank you for everything Rush, we love you," while others make no attempt to hide their vitriol, with replies like "He was awful" and "Rush was a champion of ugliness." Some even chose to direct their anger directly back at Sanders with retorts like, "What heart???" Meanwhile, others came to Limbaugh's defense, saying things like, "Not 'awful', just politically different in his conservative viewpoint. We need all viewpoints in this country, whether they're different or the same as our own."