What You Don't Know About Rush Limbaugh's Ex-Wives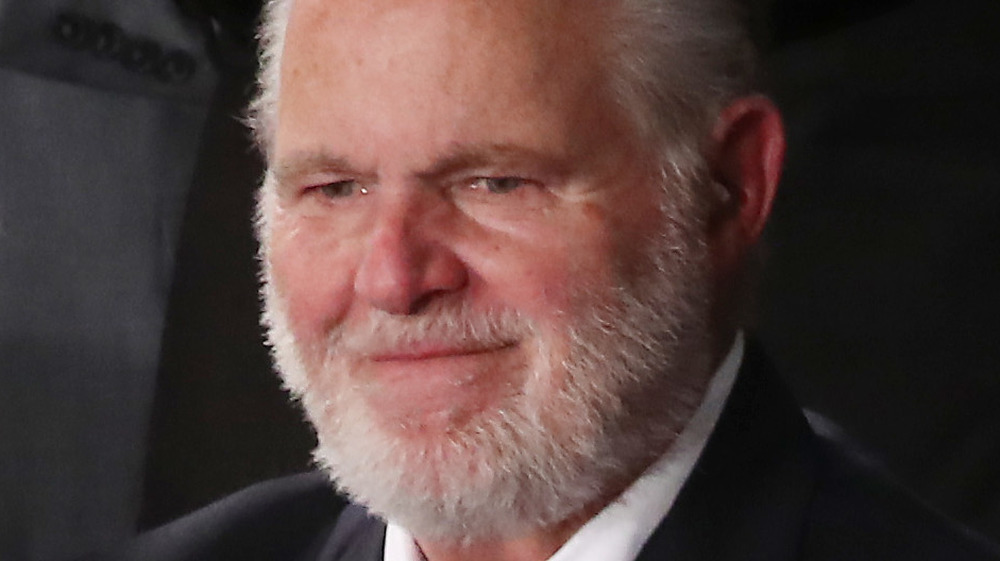 Mark Wilson/Getty Images
Conservative media icon and political commentator Rush Limbaugh died of cancer-related complications at the age of 70 (via CNN). On Wednesday, February 17, Limbaugh's wife Kathryn Adams Limbaugh announced the news on his radio show, The Rush Limbaugh Show (via Fox News). "I, like you, very much wish Rush was behind this golden microphone right now welcoming you to another exceptional three hours of broadcasting," she said. "For over 32 years, Rush has cherished you, his loyal audience, and always looked forward to every single show. It is with profound sadness I must share with you directly that our beloved Rush, my wonderful husband, passed away this morning due to complications from lung cancer."   
The two met while Rush was still married to his previous wife, Marta Fitzgerald. He and Kathryn began dating in 2007 (per the Huffington Post). The two were together for more than a decade (via The Sun). According to The Sun, Kathryn worked as an events planner — she allegedly met Rush at a charity golf tournament in 2004 (via Showbiz Cheat Sheet). In 2010, the couple wed. By this time, Limbaugh and Fitzgerald were divorced, of course (via Today).
How many times was Rush Limbaugh married?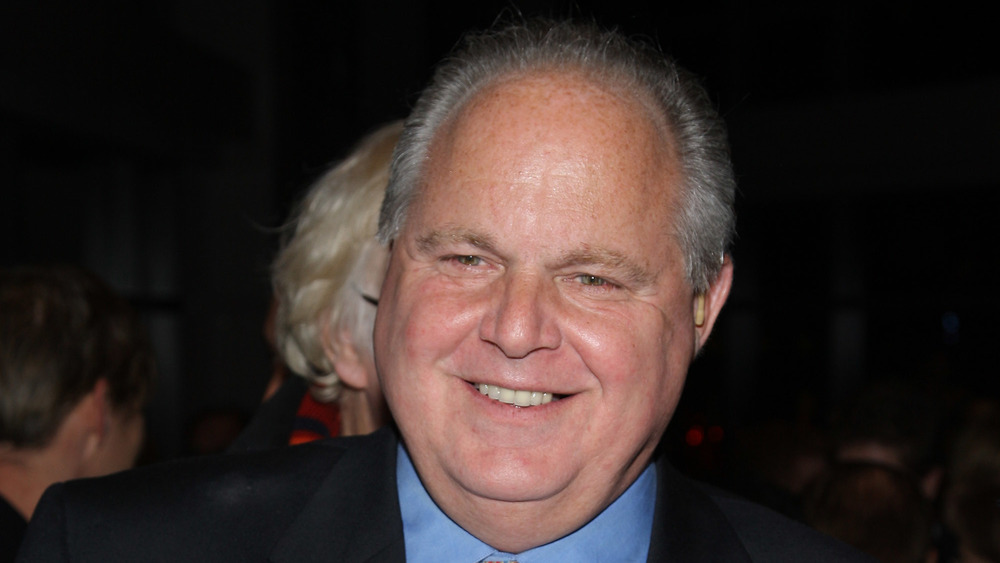 Stephen Lovekin/Getty Images
Kathryn may have been Rush's last wife, but as mentioned above, she wasn't his first wife. In fact, Rush was married three times before igniting his relationship with Kathryn (via Showbiz Cheat Sheet). In 1977, Rush married Roxy Maxine McNeely, a sales secretary at WHB, a Kansas City radio station (via The Seattle Times). The two began seeing each other after going on a blind date in 1976. Their marriage ended in 1980, following reports of "incompatibility" (via The Sun). 
Three years later, Rush married his second wife, Michelle Sixta, an usherette in the Kansas City Royals' Stadium Club (via The Guardian). According to The Guardian, the couple split in 1990. Then, in 1994, Rush married his third wife Marta Fitzgerald, an aerobics instructor from Jacksonville, Florida (via Palm Beach Daily News). Fitzgerald and Rush divorced in 2004. Despite the fact that Rush once said, "Marriage is about raising children. That's the purpose of the institution" (via Boston Magazine), he never had any children of his own.