The Truth About Teresa Giudice's Troubles With The Law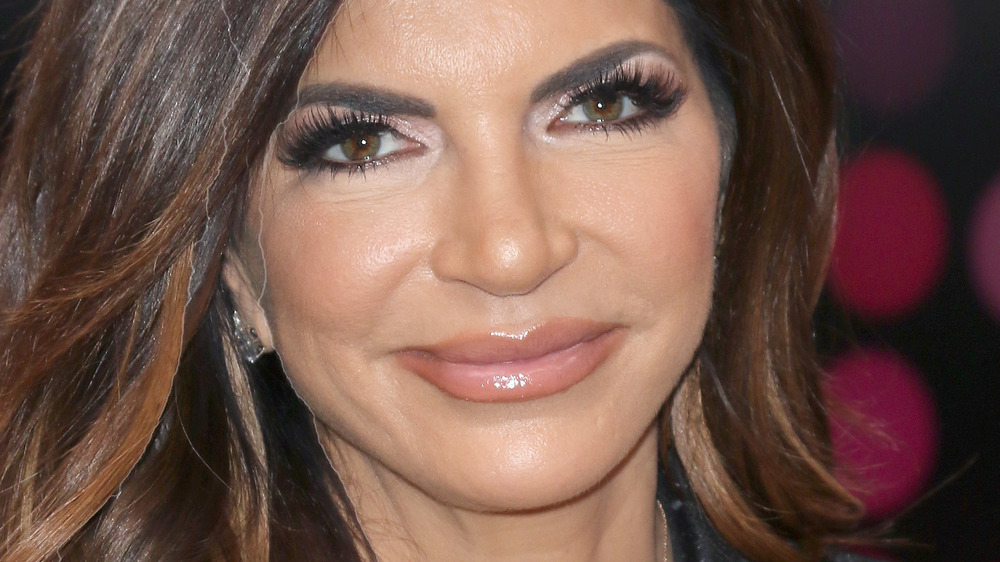 Jim Spellman/Getty Images
Real Housewives of New Jersey star Teresa Giudice and her husband Guiseppe "Joe" Giudice were indicted on 39 counts of "conspiracy to commit mail and wire fraud, bank fraud, making false statements on loan applications, and bankruptcy fraud" in 2013 (via Forbes). The indictment also charged Joe with failure to file tax returns for the years 2004 to 2008 (via Forbes). "The indictment returned today (July 29, 2013) alleges the Guidices lied to the bankruptcy court, to the IRS, and to a number of banks," U.S. Attorney Fishman said in a statement (via the Department of Justice). "Everyone has an obligation to tell the truth when dealing with the courts, paying their taxes, and applying for loans or mortgages. That's reality."
Despite telling The Associated Press that she would not plead guilty, Teresa and Joe entered a guilty plea to 41 counts of fraud on March 4, 2014. Following her plea, Teresa was sentenced to 15 months in prison (via NJ.com). "I will say on the outset, I'm going to focus on what I didn't say to your husband that all of the false declarations, wire fraud, and bank fraud is still your fault," U.S. District Court Judge Esther Salas said in a statement (via Us Weekly). "For a moment, I thought about probation until I read the government's report. What you did in the financial disclosure really sticks in my craw. It's what the court has a problem with. It shows blatant disrespect for the court."
Teresa says being in prison was like 'living in Hell'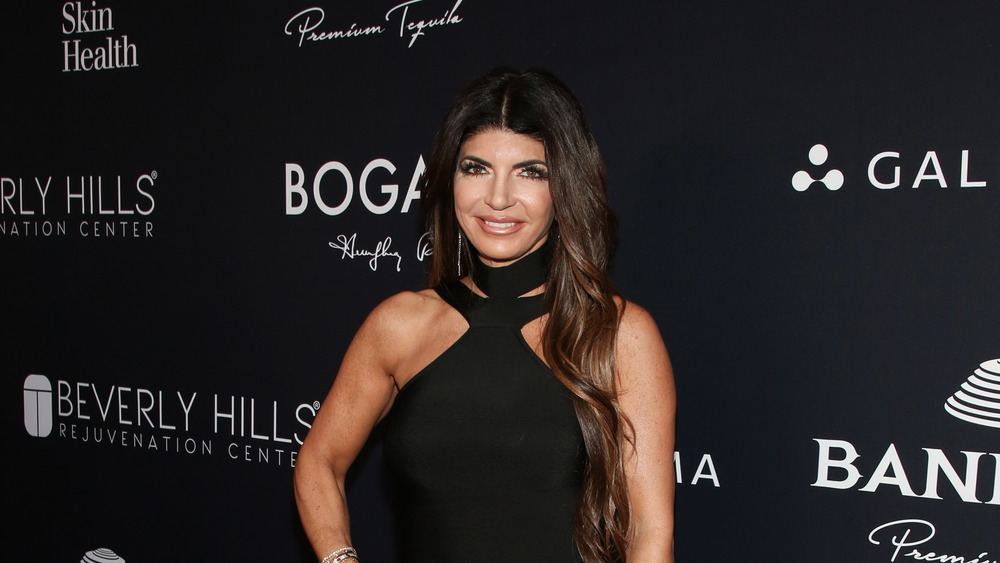 Paul Archuleta/Getty Images
In an exclusive interview with ABC News, Teresa Giudice likened being incarcerated to "living in Hell." "I mean there was mold in the bathrooms. There was no running water constantly. The showers were freezing cold ... I mean, the living conditions were really horrible. Like, horrible," she said. "There were some nights that we didn't even have heat ... It was — it was hell." During her time there, Teresa said she spent a lot of time working out, "developed a passion for yoga," and worked in the prison kitchen for 12 cents an hour. "My first paycheck was $1.60," she said.
According to USA Today, Teresa was released from Connecticut's Danbury Federal Correctional Institution on Dec. 23, 2015, after serving 11 months. She was reportedly let out early for good behavior (via Glamour). In addition to finding a new hobby (yoga), Teresa wrote a memoir about her experience titled Turning the Tables: From Housewife to Inmate and Back Again.