Inside Rush Limbaugh's Lavish House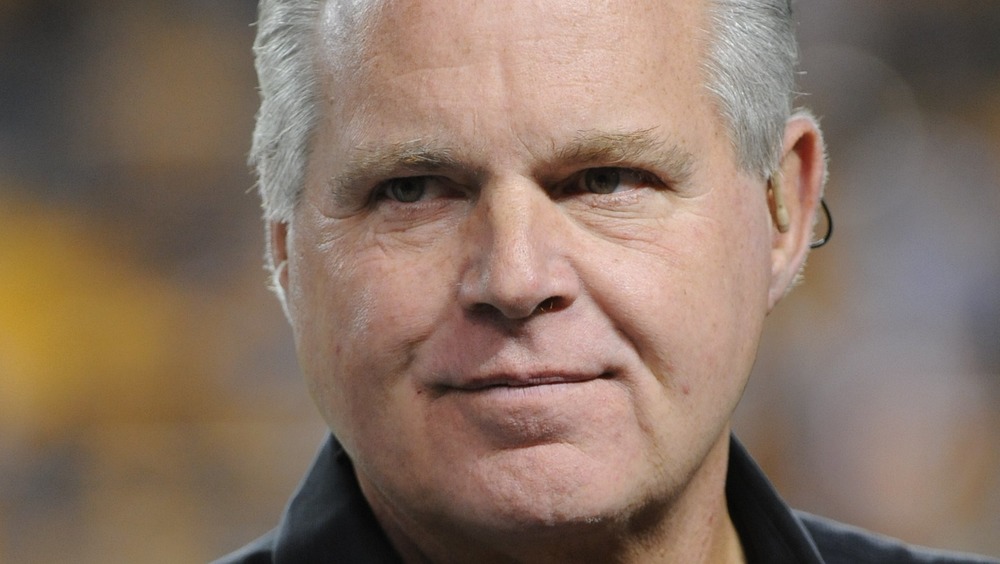 George Gojkovich/Getty Images
On Feb. 17, 2021, radio personality and conservative media fixture Rush Limbaugh died at the age of 70. Before his death, he had racked up an astonishing net worth of $600 million, according to Celebrity Net Worth. As Forbes reported in 2018, he earned $84.5 million that year — with the only radio host to edge him out being Howard Stern, who was taking home a cool $90 million.
Limbaugh spent some of his fortune on quite a comfortable lifestyle. As the New York Post noted, his five-house compound in West Palm Beach originally started out as a vacation home, in 2010 it became Limbaugh's permanent residence. At one time he'd also owned a 10-room Manhattan condo with Central Park views, but as the New York Post reported, he sold it for $11.5 million in 2010. 
Prior to his fourth marriage in 2010 to Kathryn Adams Limbaugh, née Rogers, The Week reported Limbaugh lived in the compound's largest home alone, with only his cat for company. He also seemingly had eclectic influences. In 2010, The Washington Post noted that the main guest suite was "an exact replica of the Presidential Suite of the Hotel George V in Paris," one chandelier in his possession was "a massive chandelier" in the style of another at The Plaza Hotel in New York City, and he even owned a "life-size oil portrait" of his own likeness.
What happens to the property now?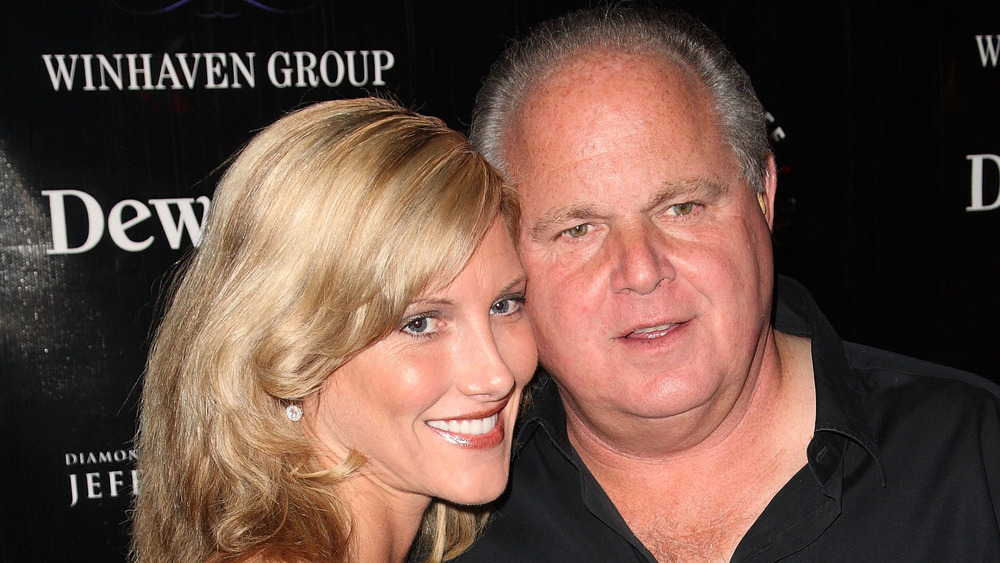 Alexander Tamargo/Getty Images
The 34,000 square foot property — worth $50 million — now belongs to Limbaugh's widow, Kathryn. Limbaugh wed four times, none of these marriages resulted in children. As the Daily News noted, Limbaugh and Kathryn tied the knot in 2010 at a 400-person affair at his aforementioned estate.
Performing at the event was Sir Elton John — and he was compensated for his work. According to People, Limbaugh reportedly paid John $1 million for an 80-minute performance, which was capped off with "Can You Feel The Love Tonight?" from The Lion King. 
As People reported at the time of their nuptials, Limbaugh and Kathryn first became acquainted after meeting at a celebrity golf tournament. Even though they had almost three decades between them, Kathryn said it wasn't any kind of hindrance to their relationship. "I grew up so differently, traveling around the world, that I'm sometimes not able to relate to the average person my age," she told The Palm Beach Post in 2008 (via Daily News). "Rush has such amazing experience."
Following Limbaugh's death, Kathryn will be able to continue to live out her days in the home they shared.