What You Don't Know About Paris Hilton's Fiancé Carter Reum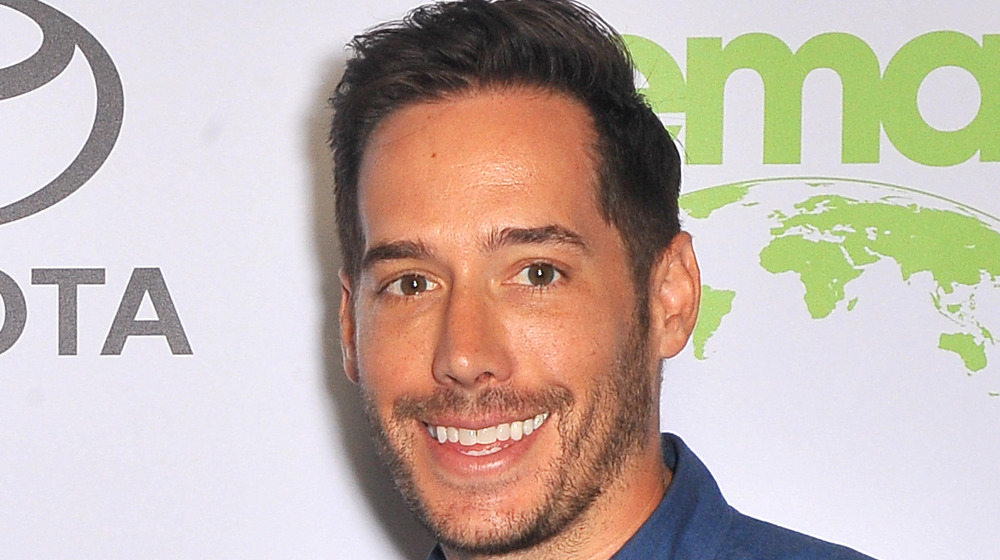 Jerod Harris/Getty Images
Paris Hilton is engaged! The socialite, entrepreneur, DJ, reality-tv star, and owner of the phrase "that's hot" is now officially off the market! We could go on and on about the dazzling heiress. But now that she's getting hitched, it's appropriate that we take a better look at her soon-to-be other half, Carter Reum. Here's what you don't know about the man who's recently thrown down what is presumably a large chunk of money on a diamond ring.
First things first. We know that the slower pace of life brought on by the ongoing pandemic appears to have worked in Reum's favor. When discussing how the coronavirus has changed her life, Hilton shared with People, "This past year with COVID has accelerated so many things. As someone who traveled constantly, I had a chance to stay home and reevaluate what was important to me. My relationship and the time I spent with Carter was a gift," she said, adding, "I'm excited for our next chapter."
Paris has Nicky, and Carter has Courtney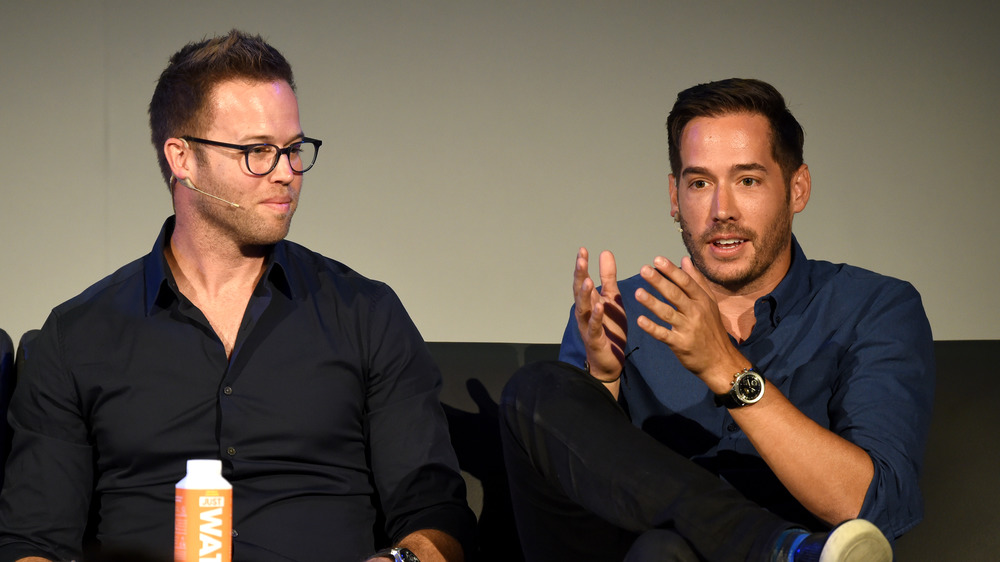 Michael Kovac/Getty Images
Reum also reveals how the pandemic allowed him the chance to see the "real Paris." "I have gotten the unique opportunity to get to know the real Paris on a daily basis just the two of us during these past 15 months and I couldn't be more excited and lucky to have her as my future wife and partner," he shared with People.
Their love may have hit the expressway during the pandemic, but Reum has actually known the Hilton family for many years (via People). And just as Paris has Nicky on her team, Reum also has a brother he can lean on. The entrepreneur and venture capitalist and his brother, Courtney, have previously co-authored a book titled, Shortcut Your Startup: Ten Ways to Speed Up Entrepreneurial Success. In addition, they teamed up to manage — and eventually sell — the natural alcohol brand, VEEV Spirits (via Vogue). The brothers look like they make a successful duo in the boardroom, but they obviously support each other's personal lives as well. Courtney (along with Nicky) were both on hand to witness the engagement (via People).
This charming nerd isn't very active on social media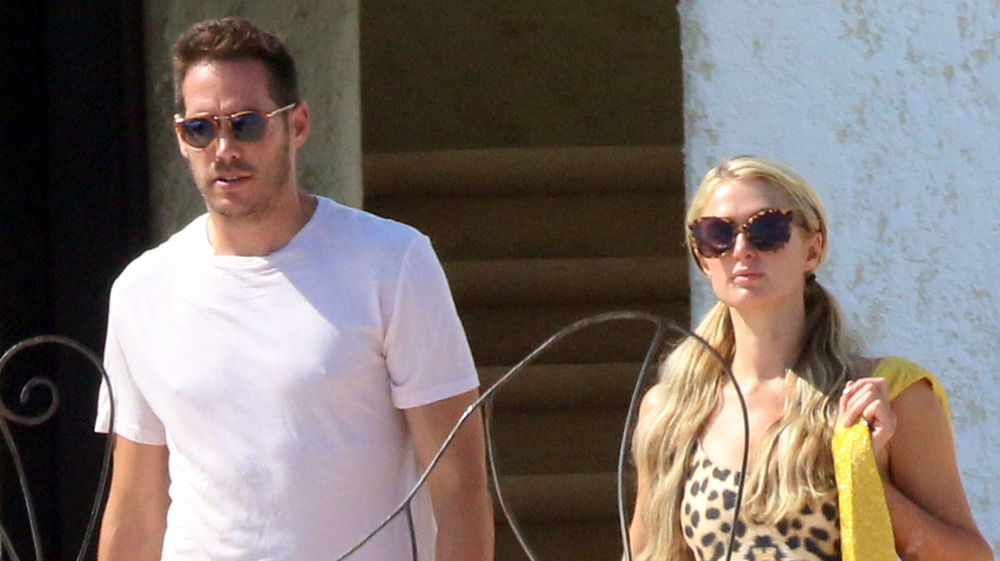 Clasos/Getty Images
While Hilton likes to share details about her life on social, Reum is not super active on his own handles. His last posting on Insta happened in fall of last year. But what is sweet about the last post is that it shows his obvious support for his new fiancé's projects. "So proud of @parishilton and not only the success of her documentary #thisisparis but how she's using her platform for positive change. Go check out her @changedotorg petition to Shut Down Provo to signal change needs to occur," he wrote in his Instagram caption.
This investor and author is obviously charming (duh, he managed to lock down a Hilton) but he's also book smart. Reum graduated from Columbia with an impressive 4.0 GPA (via Women's Health). In addition to being a charming nerd, Reum also appears to be a man who knows how to make a lady feel special. When talking about her engagement ring, Hilton reveals, "He tapped Jean Dousset, the great-great-grandson of Louis-François Cartier, to design a breathtakingly beautiful ring that appears to be lit from within" (via Page Six Style). So far, this entire love story appears to be lit from within. We're so excited to see what breathtaking surprises the wedding will hold!