What We Know About Paris Hilton's Engagement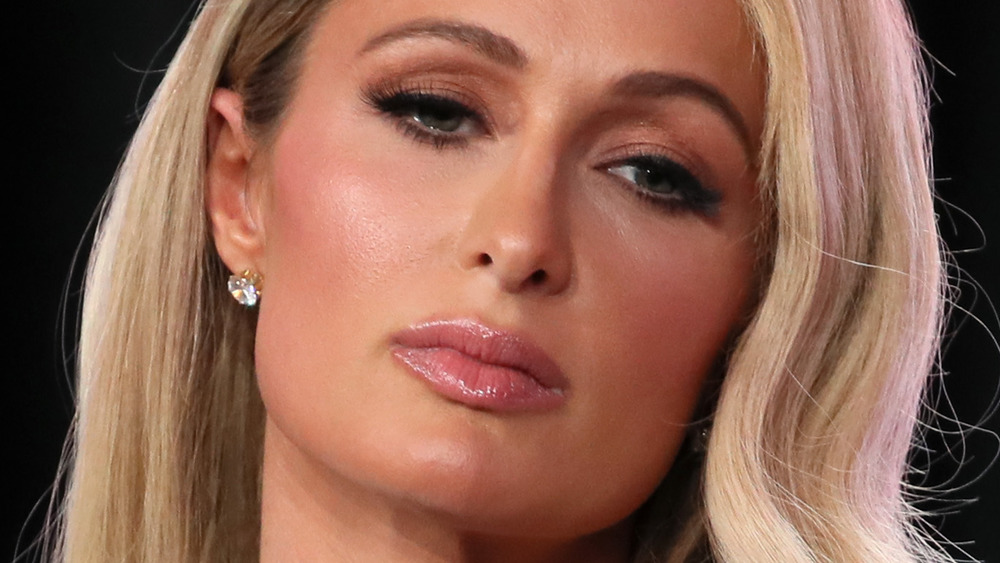 David Livingston/Getty Images
Shortly after sharing that she was undergoing IVF treatments to conceive twins, Paris Hilton has revealed that she's engaged to her boyfriend, Carter Reum. On Saturday, Feb.13, Reum popped the question to his heiress girlfriend, a few days before her 40th birthday on Feb. 17, People reports. It appears that quarantining together may have given the couple, who have been dating for just over a year, a chance to connect more deeply.
"This past year with COVID has accelerated so many things. As someone who traveled constantly, I had a chance to stay home and reevaluate what was important to me. My relationship and the time I spent with Carter was a gift," Hilton said. "I'm excited for our next chapter."
As for how the engagement happened, Reum got down on one knee while the couple was staying on a private island with the Hilton family. During the celebration, which was for the entrepreneur's 40th birthday, her family got to share in a reception following the news.
"I have gotten the unique opportunity to get to know the real Paris on a daily basis just the two of us during these past 15 months and I couldn't be more excited and lucky to have her as my future wife and partner," Reum said. "She shines with her kindness, work ethic, authenticity and her voice in making the world a better place and she will do the same as a future mother and wife."
Hilton has called Reum her soulmate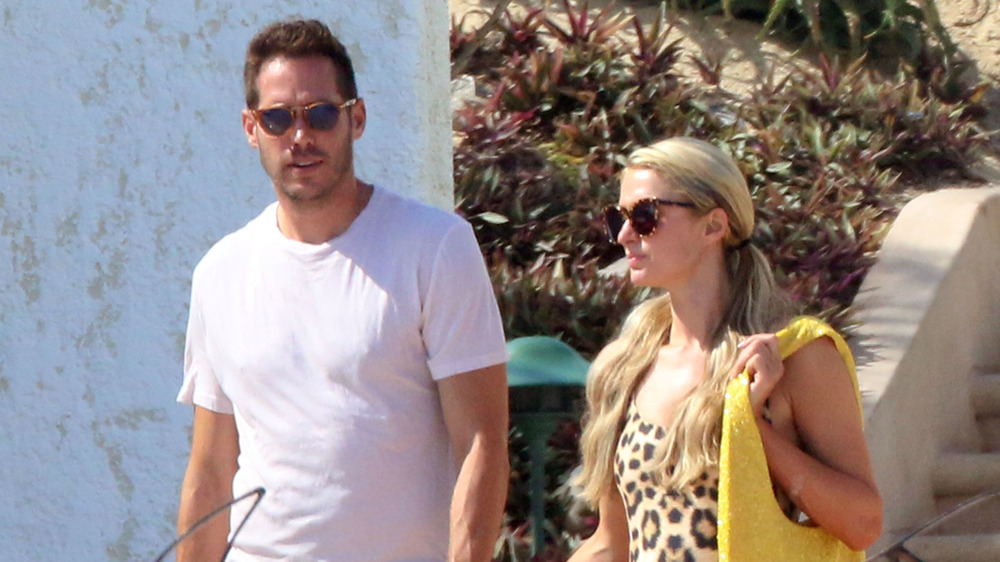 Clasos/Getty Images
On social media, the heiress shared her excitement. "When you find your soulmate, you don't just know it. You feel it," she captioned her photos. "My love and I have been together since our first date and for my birthday, he arranged a special trip to tropical paradise. As we walked to dinner along the beach, Carter led us to a cabana adorned with flowers and dropped to one knee. I said yes, yes to forever. There's no one I'd rather spend forever with."
CNN reports that pals such as Rachel Zoe, Heidi Klum, and Kris Jenner all left comments congratulating the couple. Jenner wrote, "Congratulations!!!!!!! So excited and happy!!!!"
Hilton had gushed over her beau multiple times in the last few months, with the most recent public expression coming for their 13-month anniversary. "Happy 13 Month Anniversary my love! You make me feel like I'm in a Disney Fairytale. I love being your Princess!," she wrote. Page Six reports that Hilton's emerald-cut engagement ring took inspiration from landmarks around the city of Paris and was designed by Louis-Francois Cartier's great-great-grandson. With at least 10 carats, the ring likely starts at around $1 million. 
Reum had been a part of Hilton's life for 15 years before the two started dating. The Chicago native started a venture capital firm and works as an author and entrepreneur, People notes. Now, he'll add Mr. Paris Hilton to his resume.