Why Rihanna's Nude Photo Is Causing Such A Stir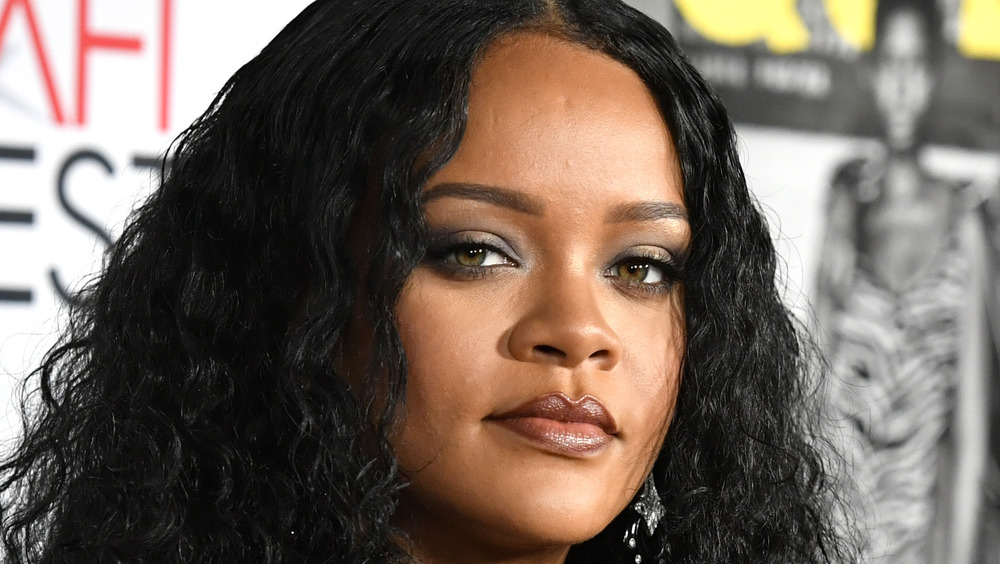 Frazer Harrison/Getty Images
Rihanna is one of the sexiest women in the world and, in recent years, she's been spreading the message of body positivity through her own physical transformation and her hugely successful Fenty line. The brand's 2020 fashion show included the likes of Lizzo, Rosalía, Normani, and drag queen Shea Couleé as models, emphasizing the musician-turned-designer's impressive approach to making inclusive clothing for women with all different kinds of body types. It's clear Rihanna is all about celebrating women. 
However, she hasn't completely avoided controversy either. As BBC reported at the time, the activist was forced to apologize after a verse in a song used in the show, by artist Coucou Chloe, was revealed to include a sacred Muslim text from the Prophet Muhammad. Rihanna quickly posted an apology to her Instagram Story, admitting using it was "irresponsible" and describing it as an "honest, yet careless mistake." It seems the Barbadian star has offended an entirely different group of worshippers now, though. 
Rihanna has been accused of cultural appropriation again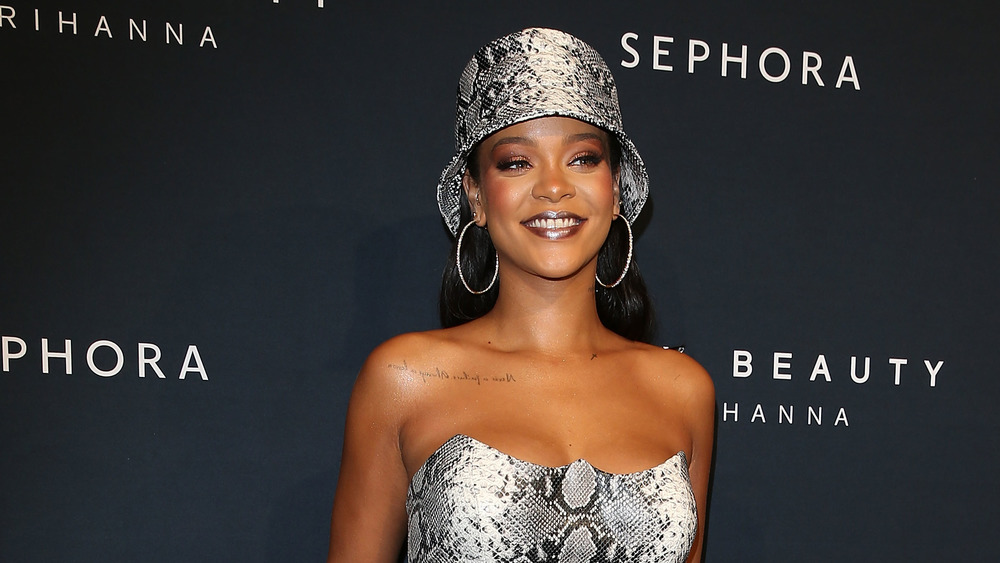 Caroline Mccredie/Getty Images
As Page Six reports, Rihanna is facing widespread criticism over a seemingly innocuous Instagram post. In the sexy shot, the Fenty Beauty founder poses topless on a balcony, wearing just a pair of her own lilac, satin Savage X Fenty boxer shorts and chunky matching jewelry. The issue is one of her chosen necklaces, which depicts Hindu deity Ganesha, one of the most widely-worshipped gods across the entire faith (via Page Six). Fans immediately took issue with the disrespect shown to "the god of beginnings and the remover of obstacles." One fan even argued, "My religion is not an aesthetic." She also pointed out this isn't the first time Rihanna has disrespected a religion. 
Another commenter railed, "I lost all my respect for Rihanna. How can you wear the Ganesha necklace and think it's ok to pose like that?," while a third fan noted Ganesha is "an important sacred god to Hinduism" and another even described it as "cultural appropriation." Rihanna hasn't responded to the backlash at the time of writing, but the image remains up on social media. Complicating matters somewhat, the singer and fashion designer recently tweeted her support of Indian farmers, who have been clashing with the government over controversial agricultural reforms. According to History, over 95 percent of those who currently practice Hinduism reside in India.