Prince Philip's Net Worth May Surprise You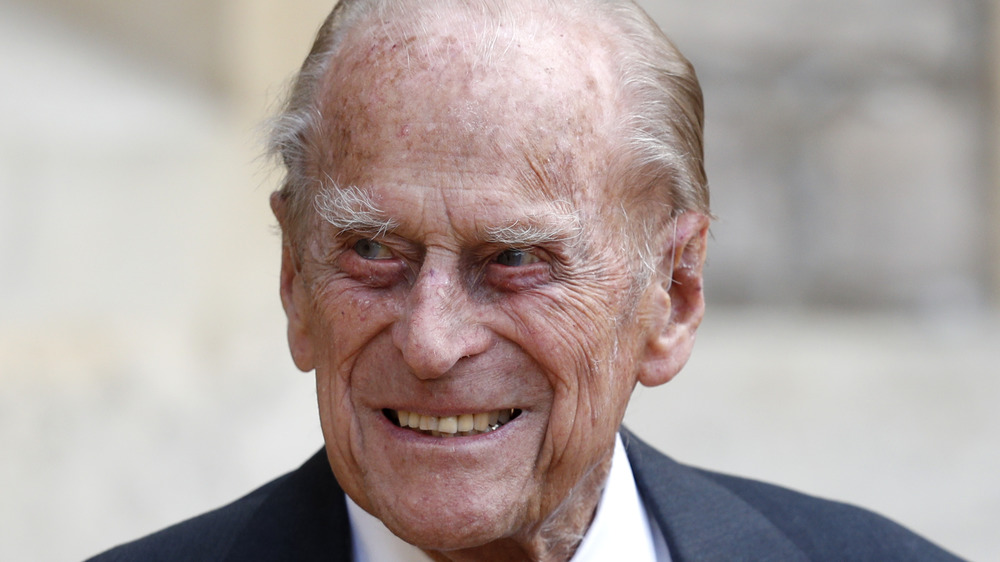 Wpa Pool/Getty Images
Prince Philip was always destined to be royal. Many don't know that before Philip became the Duke of Edinburgh and married then-Princess Elizabeth in November 1947, he had his own royal status. 
Philip was born on the Greek Island, Corfu, on June 10, 1921. His father was Prince Andrew of Greece, the son of King George I of Greece. His mother was Princess Alice of Battenberg, and his grandmother was Olga Constantinovna, of the Romanov family. Through his mother's side, Philip was also the great-great-grandchild of Queen Victoria. These many royal connections made Philip sixth in line to the Greek throne (per Town & Country).
Despite his royal lineage, Philip had a rough childhood. The family was banished from the country and accused of treason when he was just a year old. He bounced between family members, sometimes not seeing his own mother for a stretch of years (via Woman's World). 
The consistency that his childhood lacked became something he craved. To that end, after finishing school, Philip enrolled at the Royal Naval College. It was during his time there that he met his future wife and third-cousin, Princess Elizabeth.
Today, Philip is the longest serving consort in royal history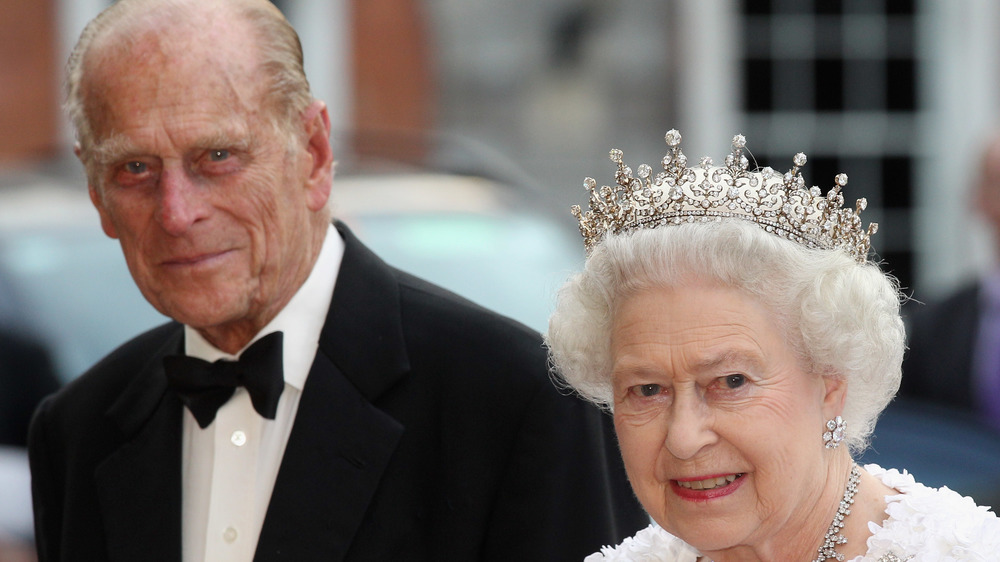 Oli Scarff/Getty Images
After marrying Elizabeth, Philip continued with his naval career. He served until 1951, as he and Elizabeth prepared to take on more royal duties for her ailing father, King George VI (via Biography).
Though is hasn't always been easy for him, Philip has been by Elizabeth's side throughout her entire reign. He's always served faithfully and has put his country first again and again. Though he retired from royal duties officially in the summer of 2017, he still plays an important supporting role behind the scenes.
Yet, you may be surprised that all those years of service haven't led to an immense personal fortune. The British Royal Family has often been criticized with regards to money, but Philip is one of the least likely family members to yearn for opulence. Philip is believed to be worth about $30 million (per Celebrity Net Worth). By comparison, Queen Elizabeth's net worth is currently estimated at $600 million (via Celebrity Net Worth).