The Real Reason Prince Philip's Royal Duties Left Him Bedridden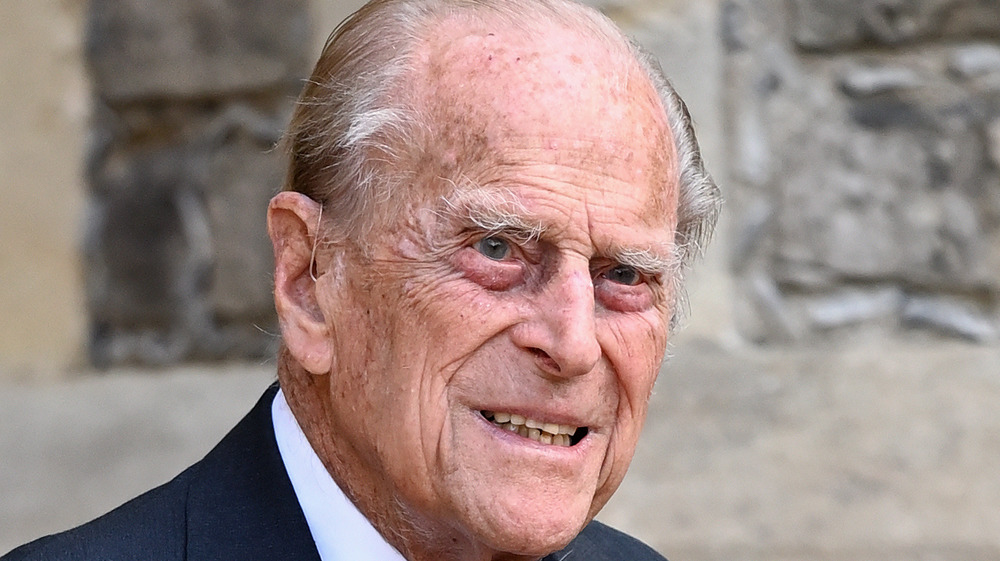 Pool/max Mumby/Getty Images
We may receive a commission on purchases made from links.
Buckingham Palace has said that on Feb. 16 Prince Philip was taken to hospital "as a precautionary measure" after feeling unwell, according to the BBC. The Duke of Edinburgh will celebrate his 100th birthday on June 10 and was admitted on his doctor's advice. This isn't the first time Prince Philip has fallen unwell though; in fact, he became rather sick pretty early on in his new royal role at Buckingham Palace. Marie Claire reports that in the book Long Live the Queen! 23 Rules for Living from Britain's Longest Reigning Monarch, author Bryan Kozlowski reveals the real reason why Prince Philip's royal duties left him bedridden during the Queen's first year as monarch. It'd seem that Prince Philip found it a little more difficult adapting to life as a monarch.
Many royal biographies have detailed the Queen's first few years in power. She was crowned in 1953 and as her supporting partner, Prince Philip joined her on trips abroad and fulfilling royal duties at home, as History explains. Prior to marrying the Queen in 1947, the Duke of Edinburgh had enjoyed a career in the navy. In Kozlowski's book, he explains that becoming a royal meant Prince Philip giving up his title of Prince of Greece and Denmark and his job. It was a different pace of life and it led to him becoming unwell (via Marie Claire).
Keeping up with the Queen was tough for Philip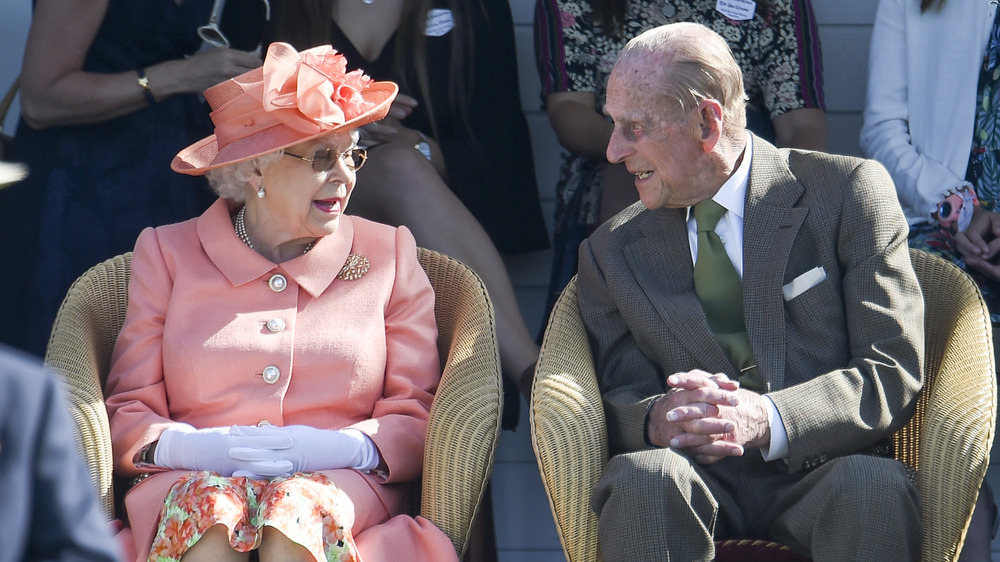 Antony Jones/Getty Images
According to Marie Claire in Long Live the Queen! 23 Rules for Living from Britain's Longest Reigning Monarch, Kozlowski wrote, "Beginning royal life with energetic purpose, enjoying a fulfilling and quickly advancing career in the Royal Navy, the King's untimely death drastically rerouted those plans. Putting his naval life on permanent hold, he became the Queen's consort, a vacuously vague position Philip once described as making him feel more like 'a bloody amoeba' than a man."
Prince Charles and Princess Anne were both born before the Queen was crowned. And their new family life was flipped on its head when they entered Buckingham Palace as the monarchs. "Without a definable role (or one he regarded as terribly important), Philip became decidedly mopey, quick-tempered and eventually seriously unwell," wrote Kozlowski (Marie Claire). "In his first year as consort, he came down with a severe case of jaundice — a condition often linked with stress and depression — and spent three agonizing weeks in a dark room trying to recover."
As the Queen's husband, Sky News explained that Prince Philip's main role was to support his wife and carry out the duties expected of a working royal. It wasn't life as he knew it.
Prince Philip is the longest-serving supporting partner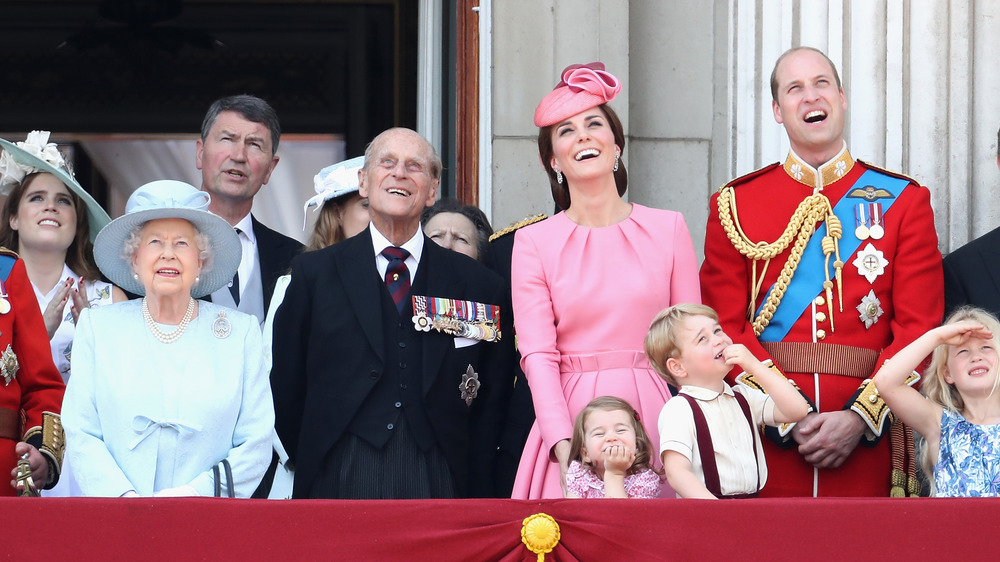 Chris Jackson/Getty Images
In 2017, at the age of 96, Prince Philip retired from royal duties, reported the BBC. The outlet said that since 1952 he'd completed 22,219 royal engagements on his own and many more at the side of the Queen. However, as the years went on many responsibilities were passed onto the younger royals.
While it reportedly took him a little while to adjust to his new life, CheatSheet reports that in Ingrid Steward's book My Husband and I: The Inside Story Of 70 Years Of Royal Marriage, Philip eventually really began to enjoy his role.
Express noted that at their 50th wedding anniversary celebration Prince Philip reflected on royal life and said, "After an interval of ten hectic years, we had two more children and were more or less settled into our new way of life. Like all families, we went through the full range of pleasures and tribulations of bringing up children. I am naturally somewhat biased, but I think our children have all done rather well under very difficult and demanding circumstances."