Janel Parrish Shares Her Best Makeup Tricks - Exclusive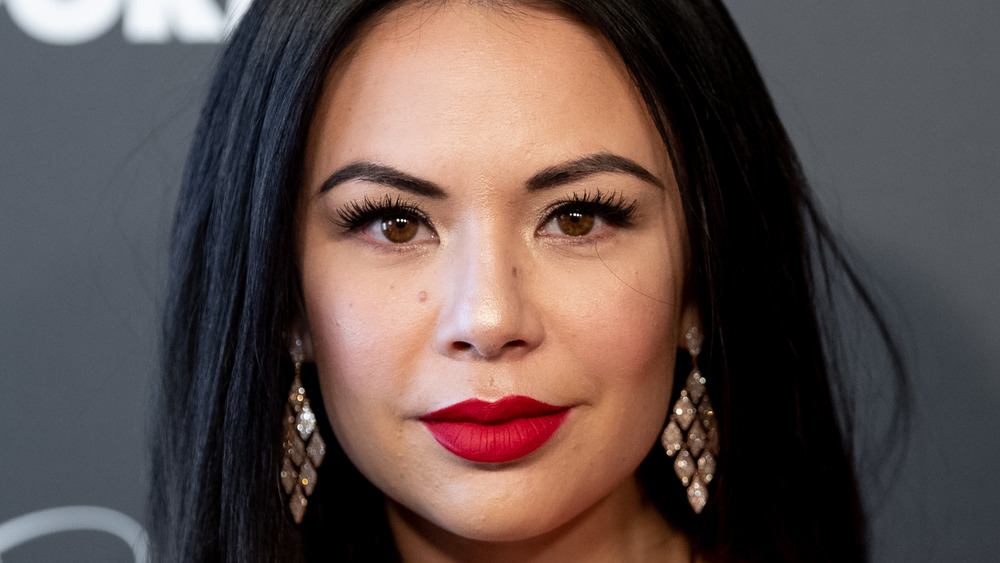 Emma Mcintyre/Getty Images
Actress Janel Parrish got her start in the spotlight when she was only six years old, so stage makeup became a big part of her childhood. However, her love for lipgloss and lashes began even earlier than that. Her mother was the foundation — pun intended — of what started a lifelong love of makeup. "She would always tell me, 'Janel, don't touch my makeup table,'" Parrish recalled in an exclusive chat with The List. Yet, the young star didn't want to listen. "Whenever she wasn't looking, I'd go in there and I used all her makeup and she would get so mad, but that's where my love began," she shared.
From experimenting with various shades of makeup as a small child to working with pros on all sorts of sets and stages, Parrish has picked up quite a few secrets. In an exclusive interview with The List, Parrish divulged all her best tips and tricks when it comes to getting the best makeup look.
The makeup tip that Janel Parrish picked up on set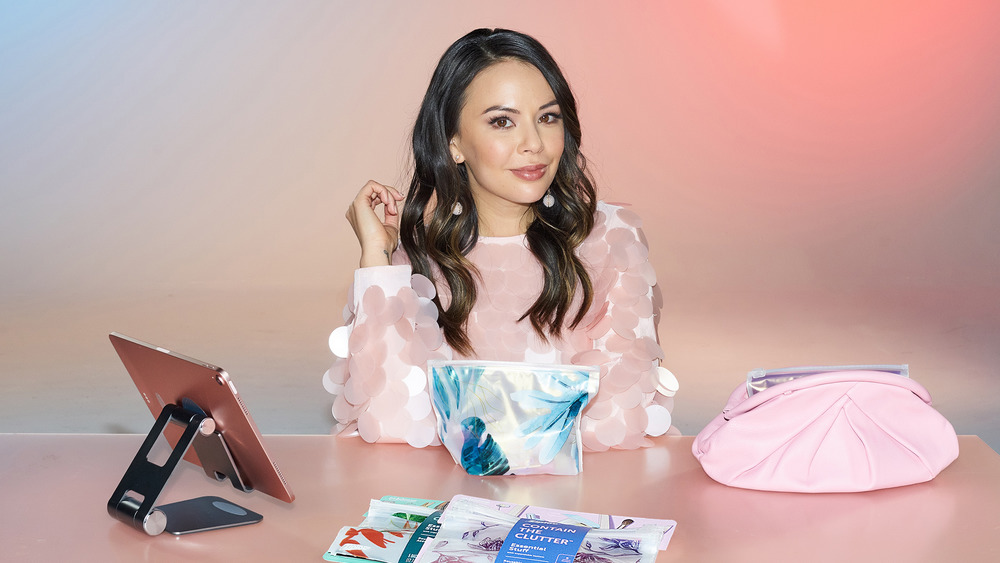 Michael Simon
Many of us dream of being able to do our makeup like a movie star. Luckily, Parrish shared with us the biggest trick she's learned from getting made up on set every day, and it's actually pretty simple. When it comes to contouring, "blend it upwards," Parrish said. "Because I feel like a lot of us blend down."
To contour all the necessary areas of your face, Parrish starts by moving the contour stick upwards, following the lines of her cheekbones. From there, she uses the stick to "squiggle" along her hairline, create a line down her nose, and make a mark right underneath her chin. After wetting a beauty blender, the pros have taught Parrish to slowly blend it into her skin, as long as she pushes her brush upward for a fresh-faced look. "It's just changed my life," she confessed. "I love that trick."
Another tip that Parrish has picked up is layering two different mascaras. First, she'll put on a lengthening mascara before filling in the rest of her lashes with a volumizing mascara. "I'm obsessed with all of the L'Oreal ones," she admitted.
Yet, perhaps Parrish's most important tip of all is something that's more of a long-term solution for making your skin look great without makeup — and it's something Parrish never forgets. "Sunscreen," she told us. "Because we got to protect that skin."
Parrish's secret to organizing her makeup bag on-the-go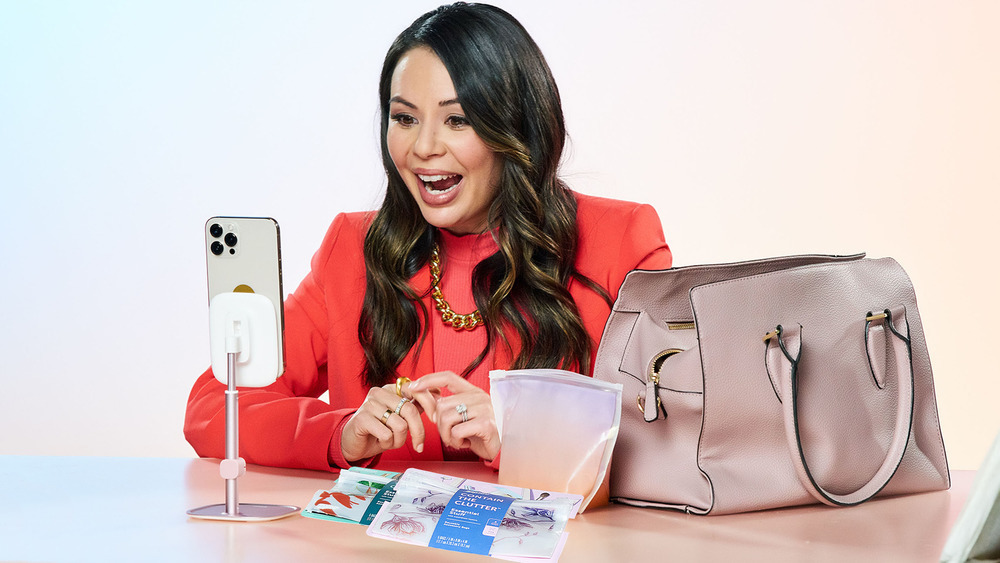 Michael Simon
Parrish frequently finds herself traveling from city to city, whether she's starring on the Broadway stage or headed to her next project on the big screen. "I always have big purses. I'm always on the go," Parrish told us. Because of that, her makeup bag suffers. "All of my makeup falls to the bottom of my bag and just breaks," she lamented.
Fortunately, Parrish found an easy solution to help save her poor eyeshadow palettes. "Ziploc accessory bags," she revealed. With their various sizes, they not only keep Parrish's makeup from breaking, but they also help keep her bag organized while constantly being on the go. In fact, they were the official accessory at New York Fashion Week this year.
Even on her days off, Parrish is still concerned about keeping her makeup in tip top shape; when Parrish isn't busy traveling to be on a new television series, she's likely getting all "glammed up" for an event. "It's just like a jazzier version of me, which is really fun," she shared. In those cases, her makeup still needs to be unbreakable. "Makeup is all about expressing yourself," Parrish added. "So that's what's really fun about it."
Janel Parrish has partnered with Ziploc to help launch the company's new Ziploc Accessory Bags.