What You Need To Know About Naomi Osaka And Serena Williams' Relationship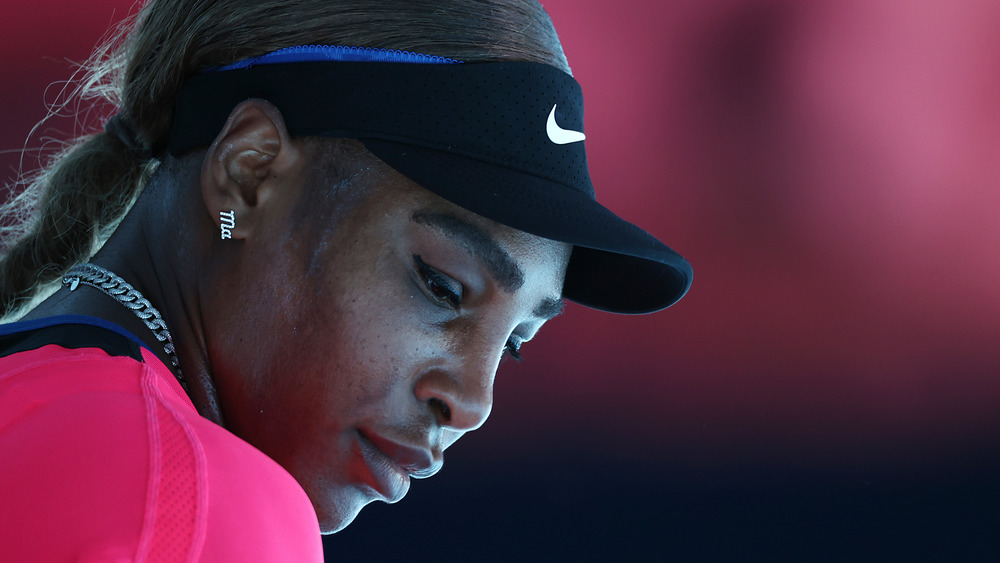 Cameron Spencer/Getty Images
Another storied tennis rivalry that features the likes of Serena Williams: The sports legend's relationship with Naomi Osaka remains friendly as ever, despite their continued battles on the court. Osaka grew up idolizing Williams and the two have formed a bond over the ups and downs that come with being a professional athlete. Now that Osaka has defeated her idol more than once, only time will tell how that relationship evolves.
In 2018, the two faced off in the US Open finals, during which Williams famously argued with an umpire. The mother of one received three on court violations and she later attributed them to sexism, People notes. Nonetheless, the Japanese Osaka took the title with grace and continued to look up to her idol. 
Leading up to the Australian Open this year, the legendary Williams called Osaka an "incredible opponent" and a "very strong player," People notes. "I feel like she does everything well, she has a good serve, she has a great return, she's strong on both sides," she continued. Tennis Tonic cites a photo that Osaka posted in 2019, in which she jokingly refers to Williams as "mom." As many of the players on the tennis tour spend a lot of time together, the two have formed a friendship alongside their fierce rivalry.
Osaka and Williams' relationship has changed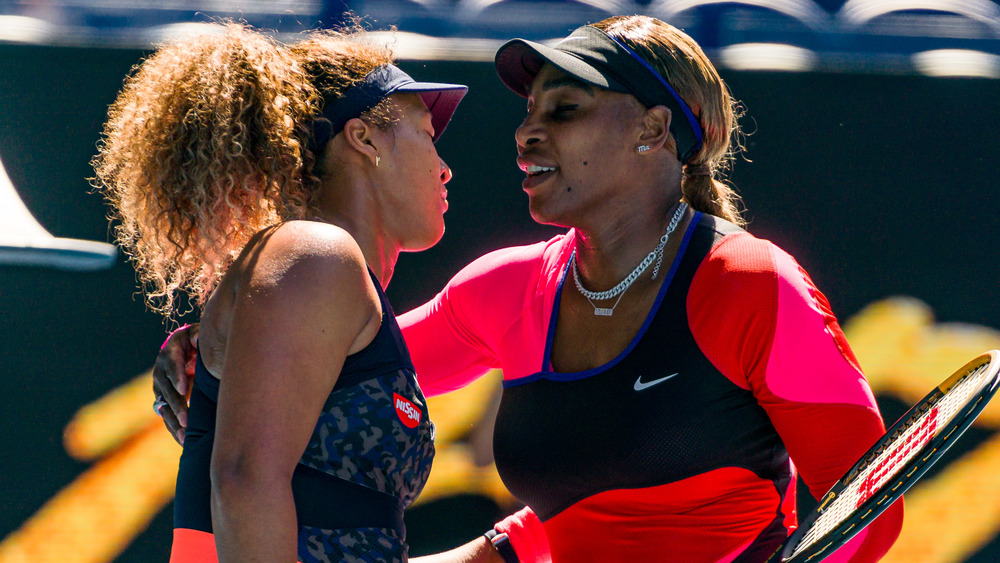 Andy Cheung/Getty Images
Following the tumultuous situation at the US Open in 2018, Osaka was visibly upset that her hero had been so hurt during their match. In fact, when the 23-year-old received her trophy, she was in tears as fans booed in support of Williams' claims against the umpire, Yahoo! Sports notes. Since 2018, however, the two have spent more time together and likely talked through their emotional experience on the floor at the US Open.
In January, Osaka shared a photo of her alongside 39-year-old Williams, captioning the snap, "Yesterday with the queen" (via Yahoo! Sports). A carousel of photos revealed an old picture of a young Osaka next to her idol in years past. During a recent exhibition match, Williams defeated her young opponent, but the situation looked much different than it did in 2018. The two chatted and smiled afterward, with many commentators noting the stark difference in their demeanors after the disastrous episode at the US Open. The two giggled and were clearly having fun, the outlet reports, and now their relationship on and off the court will continue to enthrall fans from all over the world.
Even the best of the best can have fun while they're playing their game — and even make some life-long friends while they're at it.