Eva Mendes Shares Relatable Pandemic Parenting Post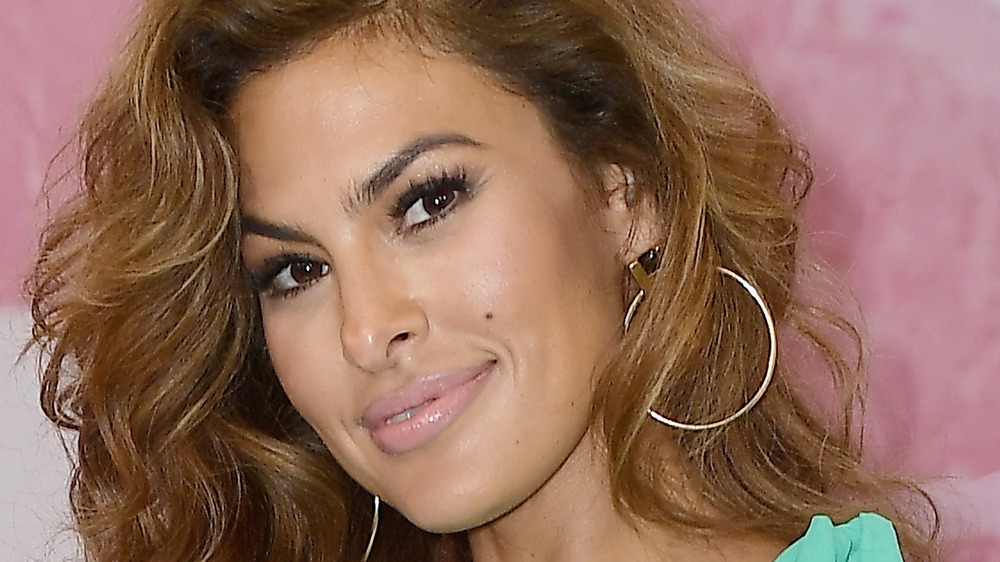 Gustavo Caballero/Getty Images
Who knew Eva Mendes would become a prominent voice in pandemic parenting? Last month, the actress shared on Instagram about her decision to stay off social media for a time, writing, "I haven't posted lately because my little one told me I was on the phone too much. I could tell she was taking it personally. And she's a kid, of course she'd take it personally. They take things personally unless we go out of our way to make it clear to them it's not personal."
With more parents home due to our new normal, who can't relate to that? Now, the star mom of two is back with another relatable post, this time, wearing a bathrobe (via Hollywood Life)! Alongside the decidedly unglam outfit snap, Mendes wrote, "Full on Mom mode." As fans know, the star and Gosling are parents to two girls — Esmeralda, age 6, and Amada, age 4 (via Today).
She went on to share sentiments we can all relate to with kids home, well, all. The. Time.
Eva Mendes explains why she is wearing a robe
"I've graduated from my man's sweats to a robe," Mendes went on to write in her post, and the world became instantly, collectively jealous. Because she speaks of Ryan Gosling's sweats. Meanwhile, the actress added about her new uniform, "All day. File under: stopped caring for now." She then joked she went "horse-like" in selfies. As if!
As for a reason why the mama is resorting to a bathrobe right now? As she noted, "These days my kids are getting my full on attention." Mendes went on to relatably share, "It's challenging for sure but they need me now more than ever. If you find yourself in a similar situation, here's a list of parenting pages that are getting me through so thought I'd share..." She then added a few resources that are helpful to her.
Meanwhile, comments to her post were largely supportive and grateful, with one follower sharing, "Thanks so much, Eva! Hope you and yours are doing as well as possible. Sending mama super power vibes your way." Another said, "Nice to see you! Totally appreciate how you keep it real and for sharing the information. It really does help us mums. I keep reminding myself that however stressed I am, it's much harder for the kids. They need all the attention they can get to help them through this so kudos to you. Take care.x."
We add our gratitude for a star mom who isn't afraid to say she is just like us!