This Is Why Jennifer Aniston And John Mayer May Have Broken Up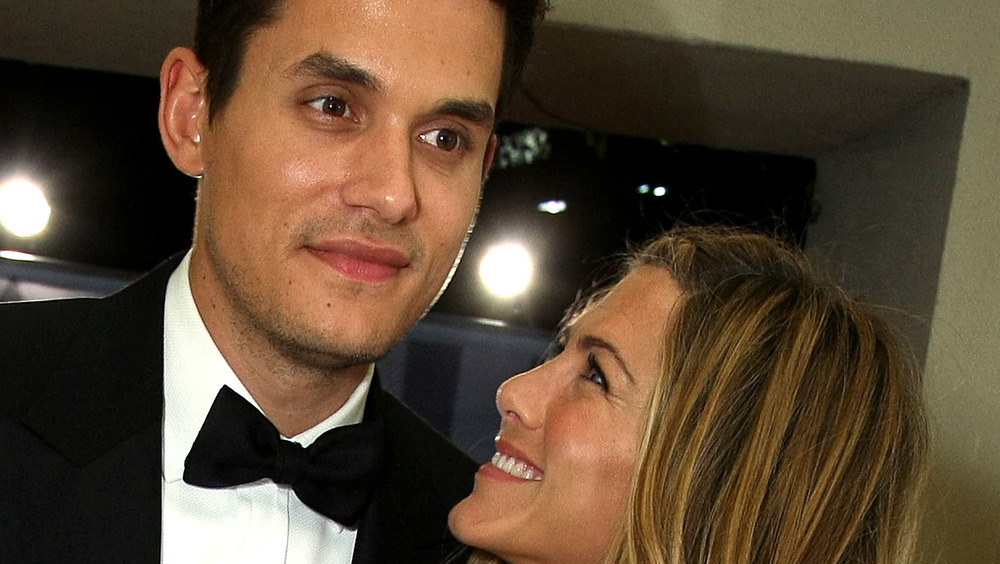 Eric Charbonneau/vf/Getty Images
Jennifer Aniston and John Mayer may have only been together for a brief spell, but the reason for their break up has been under scrutiny for a long time. But looking back at a few interviews with the actor and the musician, it's becoming clearer why the superstar couple may have broken up.
Initially meeting at an Oscars party in 2008 and dating for a few months (via InStyle), the couple eventually split in August. According to Vogue, Mayer fed up with being followed by the paparazzi angrily told them. "If you guys are going to ... run every lie under the sun ... have me as a man who ended a relationship." Aniston defended his comments to the outlet explaining, "He had to put that out there that he broke up with me. And especially because it's me. It's not just some girl he's dating. I get it." 
The Friends star continued, "But I feel seriously protective of him and us ... We care about each other. It's funny when you hit a place in a relationship where you both realize, we maybe need to do something else, but you still really, really love each other. It's painful. There was no malicious intent. I deeply, deeply care about him; we talk, we adore another. And that's where it is."
Jennifer Aniston and John Mayer have reportedly remained good friends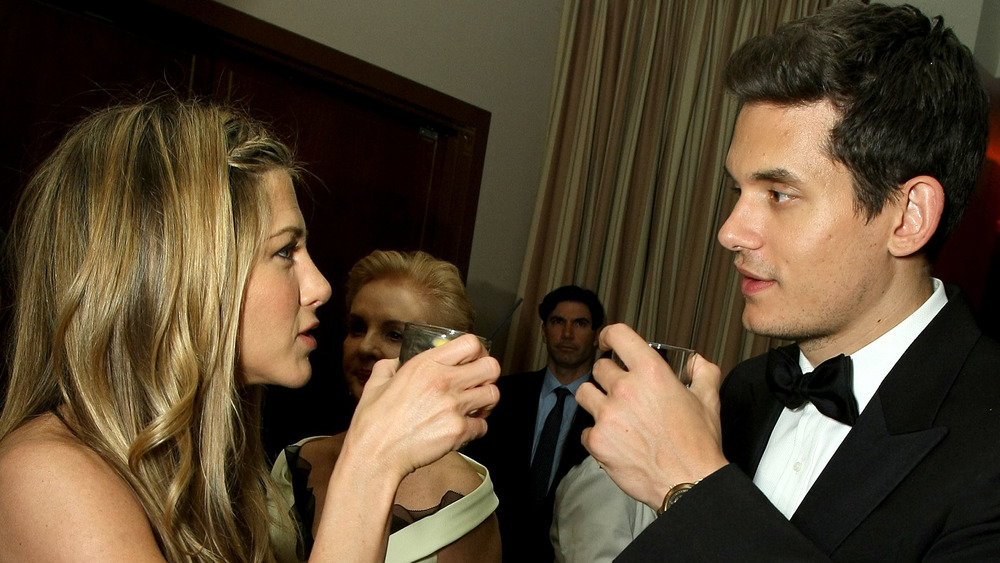 Eric Charbonneau/vf/Getty Images
Jennifer Aniston and John Mayer briefly rekindled their relationship in October of 2008, and even attended the 2009 Oscars together. A month later, however, they parted ways for good (via People). Mayer would go on to talk about their split with Playboy magazine (via InStyle), controversially implying that Aniston being nine years his senior was the reason for the break. "I'll always be sorry that it didn't last. In some ways I wish I could be with her. But I can't change the fact that I need to be 32," the musician said. He also clarified that he wasn't dumped by Aniston because of his Twitter habit, but because they had differing opinions on technology. "The brunt of her success came before TMZ and Twitter. I think she's still hoping it goes back to 1998. She saw my involvement with technology as [a] courting distraction."
Mayer did, however, feel a similar sadness to Aniston about the end of their relationship, going so far as to question the journalist on whether they had "ever loved somebody, loved her completely, but had to end the relationship for life reasons?" 
Despite questionable comments and a public split, the pair have remained on good terms. "Jen and John have a nice friendship," a source told US Weekly in April 2020. "John has a deep admiration and respect for Jen. Whenever they talk or are out together, it's always friendly and nice. There is definitely no weirdness between them."