Whatever Happened To Bianca Ryan From America's Got Talent?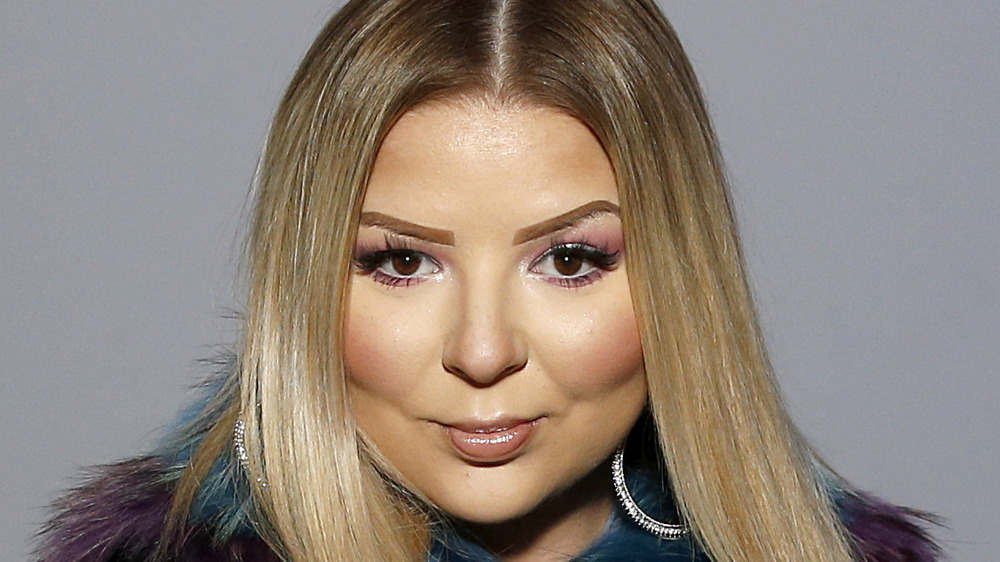 Dominik Bindl/Getty Images
It's not every day that an 11-year-old wins one of the biggest talent competitions in the world. But that's just what Bianca Ryan did when she took home the coveted title of winner of the first season of America's Got Talent. The pint-sized singer blew the audience away with her vocal abilities, landing her the one-million-dollar prize. But whatever happened to Bianca Ryan from America's Got Talent?
It was Ryan's rendition of "And I Am Telling You I'm Not Going" that impressed AGT judges Piers Morgan, Brandy Norwood, and David Hasselhoff (via AGT Fandom). With three unanimous yeses, she went straight to the semifinals, where she performed "Piece of My Heart." While the judges thought the song wasn't a good fit for her, she landed first place in America's Vote, which sent her to the finals. After singing "I Am Changing," she won first place on the finale of the show.
But AGT wasn't the first talent show that Ryan appeared on. When she was just ten, she performed on Star Search. Since her stint on talent shows, Ryan has released not one, but four albums. The first was the self-titled solo album, Bianca Ryan, followed by The Reintroduction, What the World Needs Now Is Love, and True Meaning of Christmas.
But here's why Bianca Ryan's career suddenly hit a snag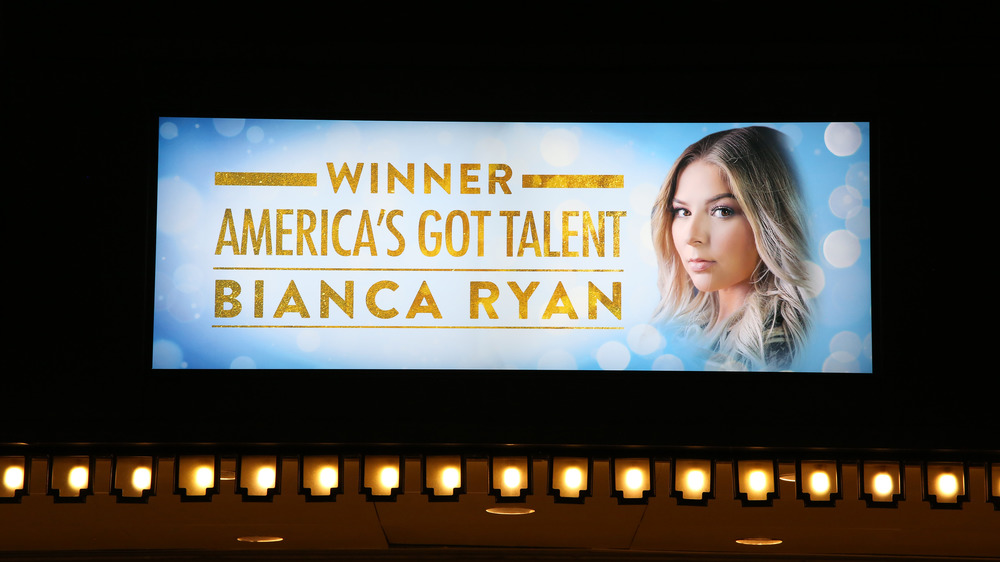 Walter Mcbride/Getty Images
Ryan had vocal cord surgery in 2016 (via Billboard). Apparently she had a paralyzed vocal cord, and had she not had the surgery, she risked not being able to sing again. After her surgery, Ryan returned to the America's Got Talent stage to compete in America's Got Talent: The Champions in 2019 (via ET Online). In a pre-taped segment, Ryan admitted her fears about not being able to sing: "I finally went to an EMT, and he was like, 'Basically, one of your vocal cords is paralyzed. You're gonna need surgery and there is a chance you'll never be able to sing again.'" She performed A Great Big World's hit song, "Say Something," which landed her the top three spot on the show. She hit the AGT stage yet again as a guest performer, singing "You're No Good" with fellow AGT alum Brian King Joseph, while Sophie Dossi did an aerial performance (via AGT Fandom).,
Ryan even took to the bright lights of Broadway in the production of Home for the Holidays, and was part of the cast of the feature film, We Are Kings.
It's been an incredible career for the now 26-year-old singer. From Star Search to America's Got Talent, from Broadway to feature films, and with four albums already under her belt, it's anybody's guess what Ryan will do next.