Alexandria Ocasio-Cortez Weighs In On The Ted Cruz Controversy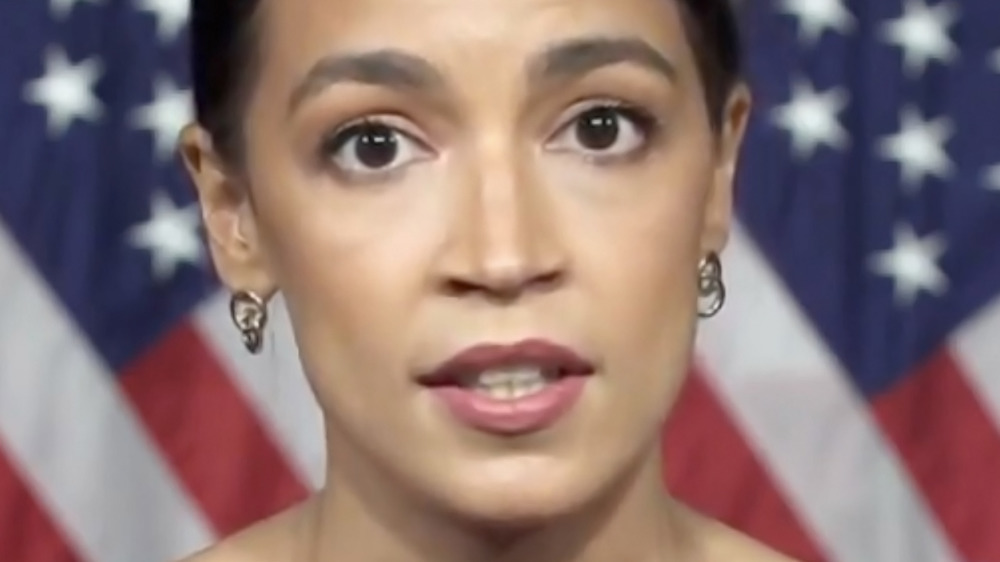 Handout/Getty Images
Sen. Ted Cruz (R-Texas) is in hot water after reports surfaced of him leaving Texas during the winter storm; a storm that has devastated his constituents, many of whom have been left without power, heat, and water in below-freezing temperatures this week. According to the Houston Chronicle, social media images posted on Wednesday appear to show Cruz and his family in an airport, which led the senator to issue a statement claiming he was only accompanying his daughters on a trip with friends after his family lost power, too. He said, "Wanting to be a good dad, I flew down with them last night and am flying back this afternoon." 
Many on social media criticized Cruz for his actions, calling on him to resign. Some tweets cited the Centers for Disease Control and Prevention recommendations against nonessential travel to other countries, including Mexico — Cruz's alleged destination. Actor George Takei of Star Trek fame reacted by posting a sarcastic comment on Twitter, acknowledging the ongoing feud between Congresswoman Alexandria Ocasio-Cortez and Cruz by jokingly blaming AOC for booking the flight.
AOC believes Cruz should resign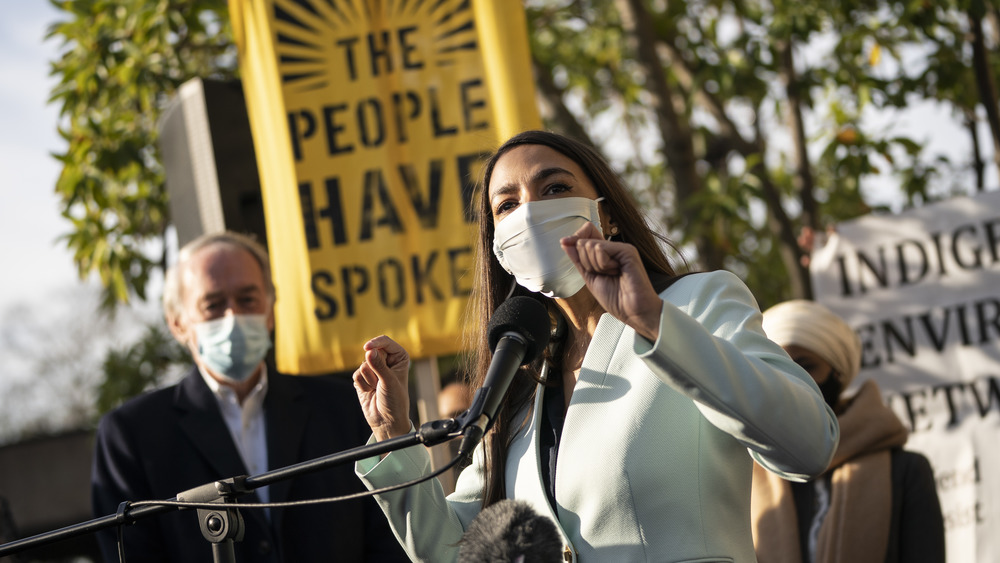 Drew Angerer/Getty Images
A prolific tweeter, it didn't take long for Alexandria Ocasio-Cortez to respond to Takei's tweet, saying, "If Sen. Cruz had resigned back in January after helping gin up a violent insurrection that killed several people, he could've taken his vacation in peace. Texans should continue to demand his resignation." She also joked back by writing, "But don't blame me for this, my points are on Amtrak!"
AOC's tweet inspired many comments agreeing with her call for Ted Cruz's resignation. One Twitter user mocked the senator by pointing out, "Can we really blame Ted Cruz for leaving a state with corrupt leadership, crumbling infrastructure, energy blackouts, tainted water, and people dying of entirely preventable conditions, for a better functioning place like Mexico?"
AOC and Cruz have a history of feuding on Twitter. Prior to today, the two had a heated exchange after the U.S. Capitol riot in January, during which AOC claimed she felt targeted by Trump supporters, many of whom she accused Cruz of encouraging, according to Fox News.