Inside Dwayne 'The Rock' Johnson's Presidential Aspirations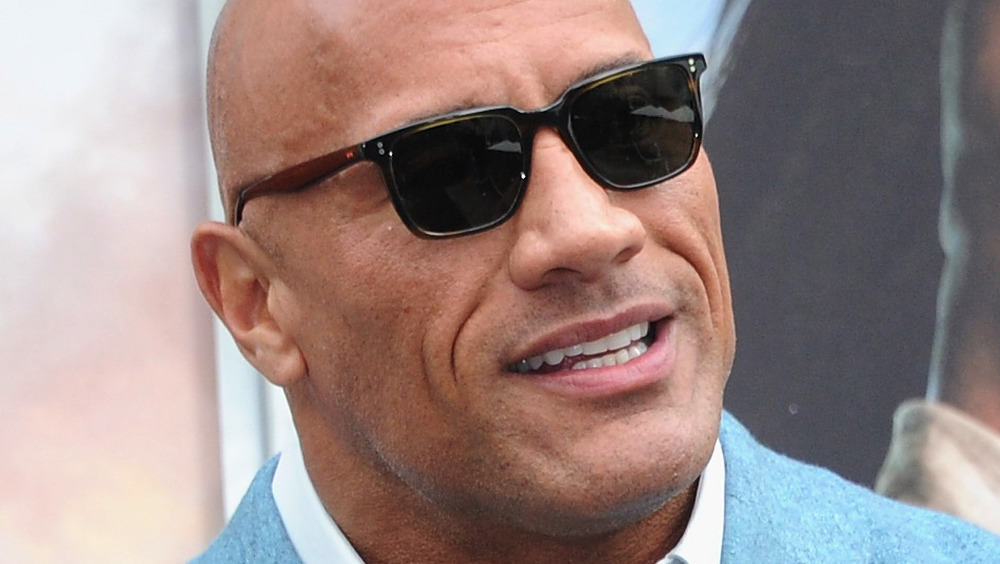 Albert L. Ortega/Getty Images
One thing you can definitely say about Dwayne "The Rock" Johnson is that he's a master of successful career changes. Johnson played college football for the University of Miami and was a member of the Hurricanes' 1991 National Championship team. Shoulder injuries derailed his hopes for a career in the NFL and a short stint with the Canadian Football League, but his next line of work as a professional wrestler seemed to pan out okay — seeing as how he's one of the WWE's biggest stars ever (via Business Insider). And then Johnson did what few other WWE alums have managed to do — he went on to forge a highly successful movie career.
So what's next for The Rock? As teased in the premiere episode of his new autobiographical TV show, Young Rock, which starts in the year 2032 with The Rock looking back on his life while considering a run for president, Johnson, himself, may have his sights on the highest office in the land (via Bleacher Report). As reported in IndieWire in 2019, Johnson said of a future presidential run, "I'm not ruling it out. I'm not ruling out the idea if I could make a bigger impact somehow, or potentially surround myself with good people."
Could we see a President 'The Rock' in the next decade?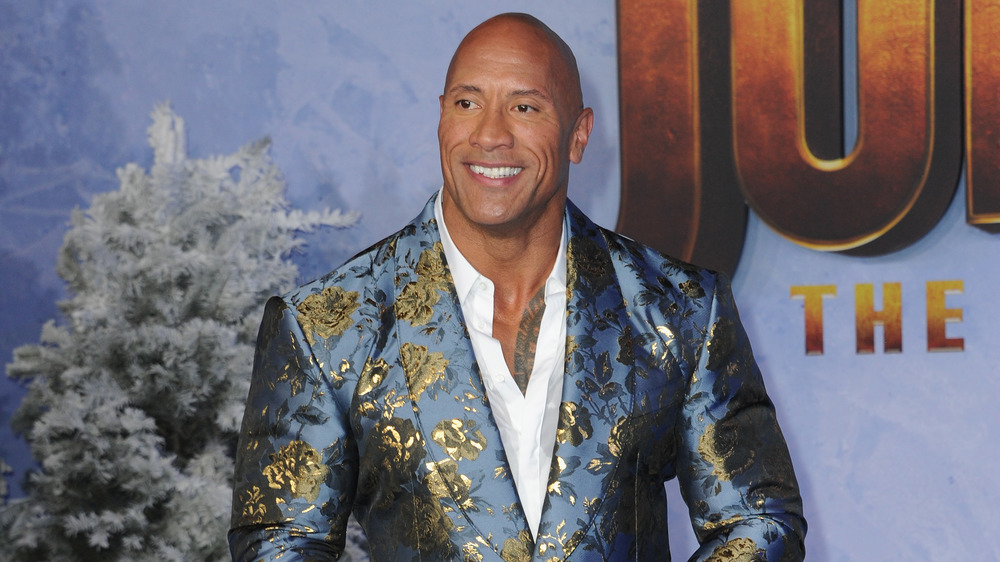 Albert L. Ortega/Getty Images
The Rock's hardly the first entertainer to transition into the world of politics. Perhaps the most high-profile examples of this would be former reality TV star-turned-president Donald Trump as well as Hollywood movie actor-turned-California governor-turned-president Ronald Reagan. Even the squared circle has turned out at least one prominent politician – Jesse "The Body" Ventura, who was elected governor of Minnesota in 1998 (via The Washington Post).
So would The Rock take his fame and name recognition and cash it in on a prize even bigger than "Money in the Bank"?  In an interview with USA Today about his new sitcom, Johnson said, "I would consider a presidential run in the future if that's what the people wanted. Truly I mean that, and I'm not flippant in any way with my answer. That would be up to the people ... So I would wait, and I would listen. I would have my finger on the pulse, my ear to the ground."
Is his new show giving us an indication of just when in the future Johnson is planning the run? Guess we'll just have to wait and see if he'll be Rocking the Vote in 2032.