What We Know About Prince Philip's Relationship With Prince Charles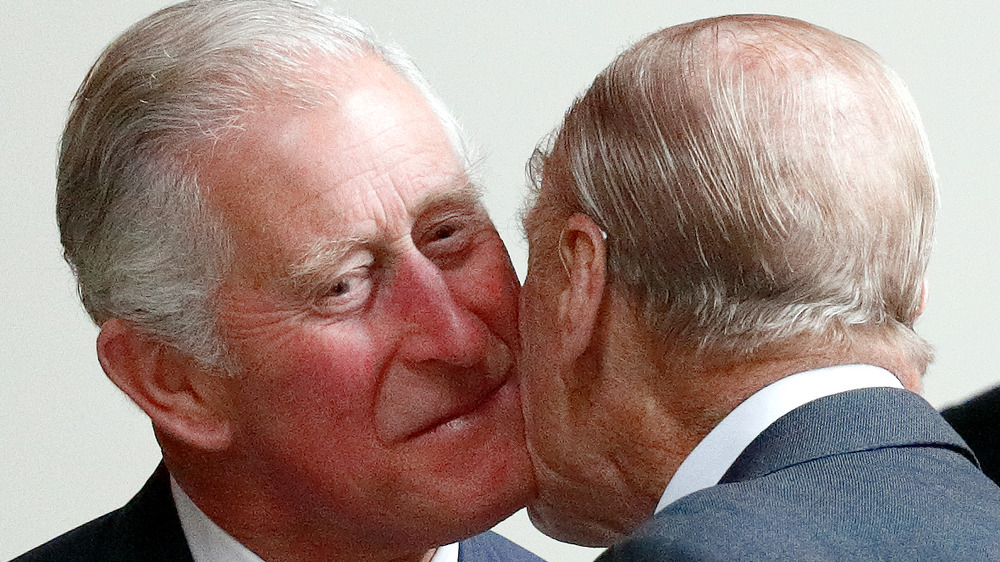 Max Mumby/indigo/Getty Images
It can be a sad reality at times that a father may not always get along with his son, and many royal watchers have felt that it has been that way for years between the Duke of Edinburgh and the Prince of Wales. According to reports, the father-son relationship has always been strained. Prince Charles was only four when his mother became Queen and his father became the Queen's consort. Good Housekeeping surmises that's when the trouble started. There is no doubt that the outlet is correct in saying that Prince Charles' parent's heavy travel schedules and famed half-year disappearing acts hindered the young prince. The Vintage News revealed that Prince Philip always felt that his son was too sensitive, since he would often be picked on, and eventually decided to send him to his alma mater in Scotland, Gordonstoun. It's often been said that the young prince felt his own father had abandoned him.
It has been a uphill battle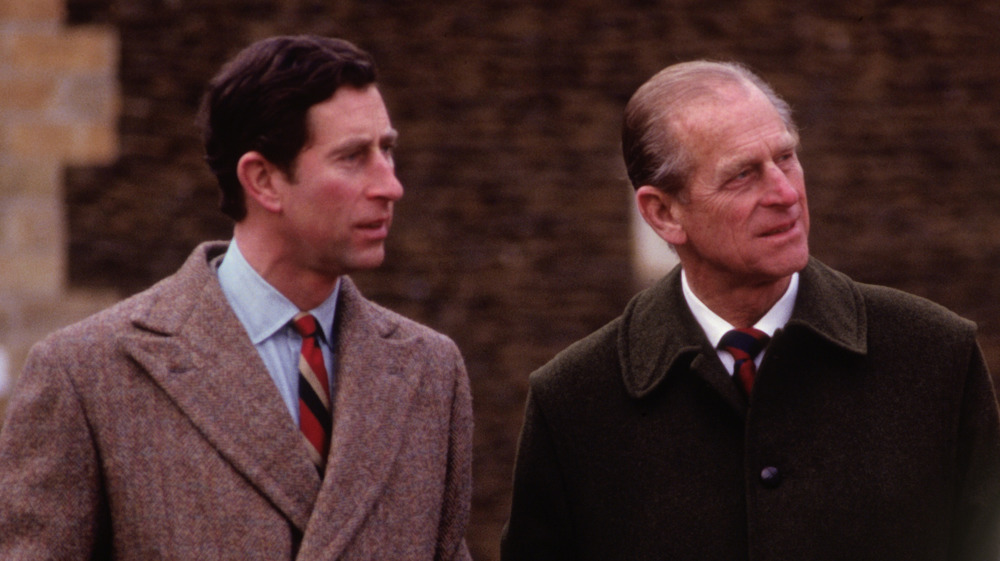 David Levenson/Getty Images
A clash of personalities has been going on for ages, since the Duke of Edinburgh is well known to have a rough exterior, while the Prince of Wales has often been portrayed as sensitive. Prince Philip has often spoken out about the differences he shares with his son. "Charles is a romantic — and I am a pragmatist. That means we do see things differently. And because I don't see things as a romantic would, I am unfeeling," Prince Philip said (via the Express).
In 1994, Prince Charles went on the defense when he spoke out in an interview (via YouTube), telling viewers he was not "a cynical person." The Duke of Edinburgh has recently made it known that he was disappointed in his son for his failed marriage to Princess Diana. In the 2001 book Diana: Story of a Princess, Penny Junor informed Tim Clayton, who penned the book, that Prince Philip was too tough on his son, which led to multiple self-esteem issues (per BT24).
Will they ever be friends?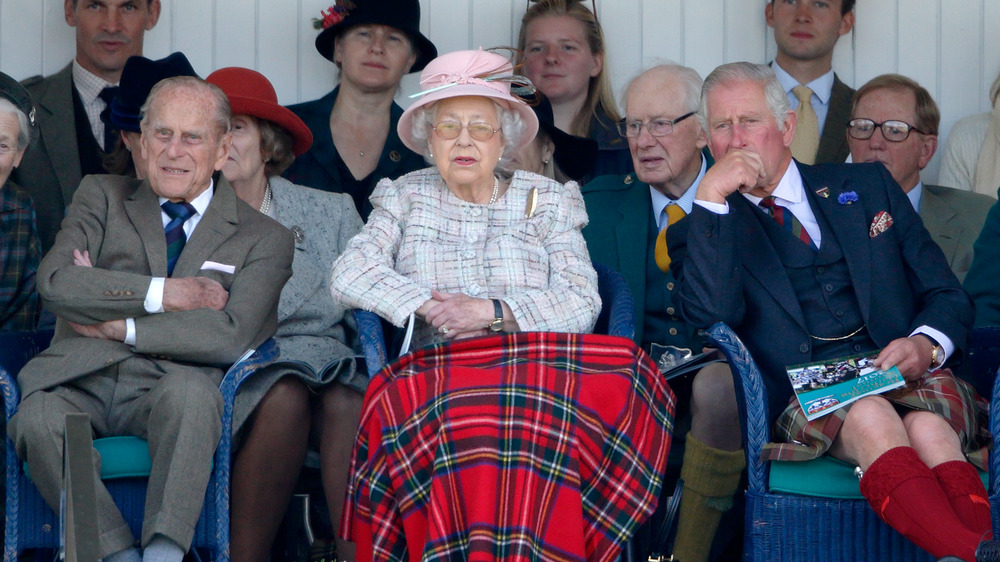 Max Mumby/indigo/Getty Images
According to USA Today, it did not help their relationship that Prince Philip made the choice to skip his son's wedding to Camilla Parker Bowles. Their wedding day was full of boos as the couple said "I do" in front of their close family. In the 2018 book, Rebel Prince: The Power, Passion, and Defiance of Prince Charles, the author claimed that the Prince of Wales was heartbroken that the Queen and his father refused to show up for the ceremony. It was later revealed by the outlet that the Queen and her consort did not attend because it was not a religious ceremony, but did attend the Service of Prayer ceremony inside St. George's Chapel.
The father-son relationship has turned a corner in the last few years, which may be attributed to his father getting older. The two men seem to be happy going on with their day-to-day lives and working on their bond. The entire family has also appeared to warm up to Parker Bowles, with The New York Times claiming that the Queen broke the ice after she and her husband attended Camila's 60th birthday bash. The frosty relationship is slowly starting to thaw out, just in time for spring.