The Powerful Advice Michelle Obama Gave Simone Biles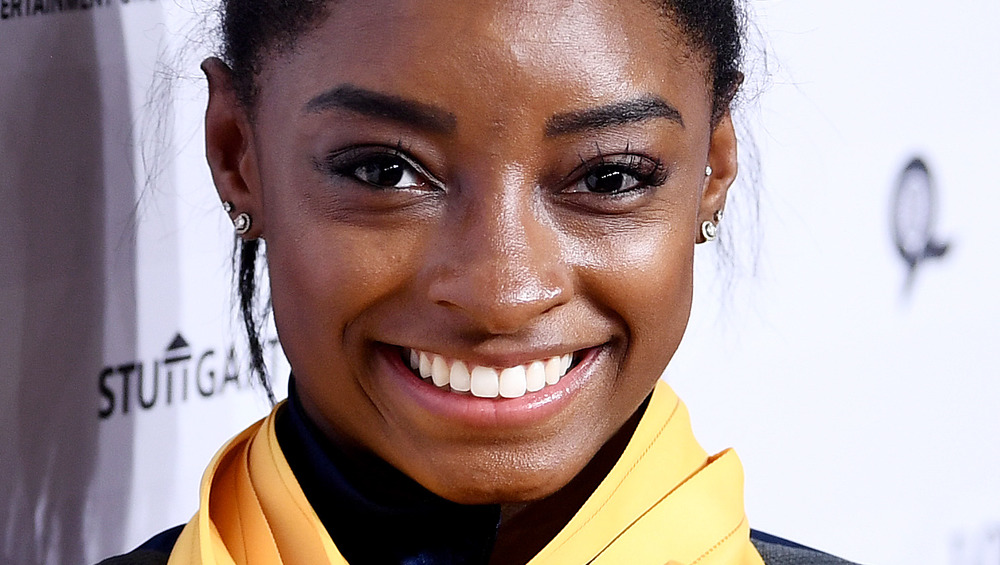 Laurence Griffiths/Getty Images
Olympic gymnast Simone Biles will always look up to former first lady Michelle Obama. "She's such a role model that it makes you want to be the first in your category to do something, to strive to perfection," Biles recently told People. That's something the athlete clearly takes seriously as a record-breaking gold medalist herself, and as a fellow Black woman. "Representation matters," she said. "Kids looked at her and said, 'If she can be there, then I can too.' From the way she pushed boundaries to how she inspired young people to eat better and exercise, she changed so many lives."
After Biles' overwhelming success at the Rio Olympics, she was lucky enough to visit Mrs. Obama at the White House. They took Instagram videos together and planned sleepovers with the Obama daughters Sasha and Malia. "She was so down to earth and so much fun," Biles recalled. "I really enjoyed my visit and I cherish those memories." The one takeaway from her visit that she treasures the most, though, is a piece of advice given to her by Obama. You might recognize it.
Michelle Obama's advice to Biles is now an iconic catchphrase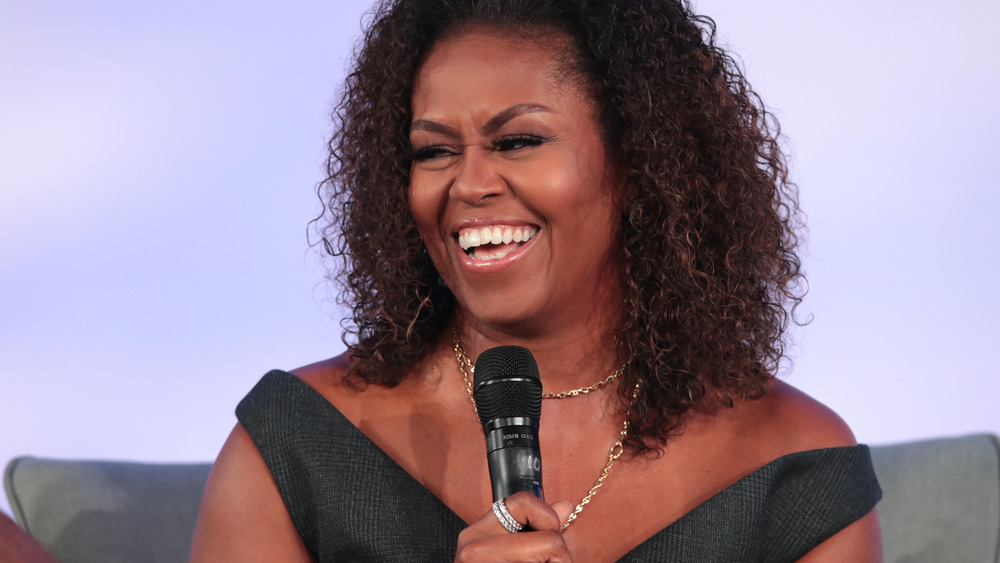 Scott Olson/Getty Images
"For me, as an African American woman, something she said that I took to heart was 'When they go low, we go high,'" Simone Biles remembered. "Sometimes you have to be the bigger person. That'll always stick with me, especially being an African American. I like that one a lot."
Obama used that line in her speech at the 2016 Democratic National Convention, and you can now find it on T-shirts, bumper stickers, and all kinds of merchandise. In February 2020, on Oprah Winfrey's 2020 Vision: Live Your Life in Focus tour, she explained to the host why it means so much to her.
"Going low is easy, which is why people go to it," she said. "It's easy to go low. It's easy to lead by fear. It's easy to be divisive. It's easy to make people feel afraid ... There is a bigger purpose for me out there. So when I respond to something, I have to think about that."