What We Know About Malia Obama's New Job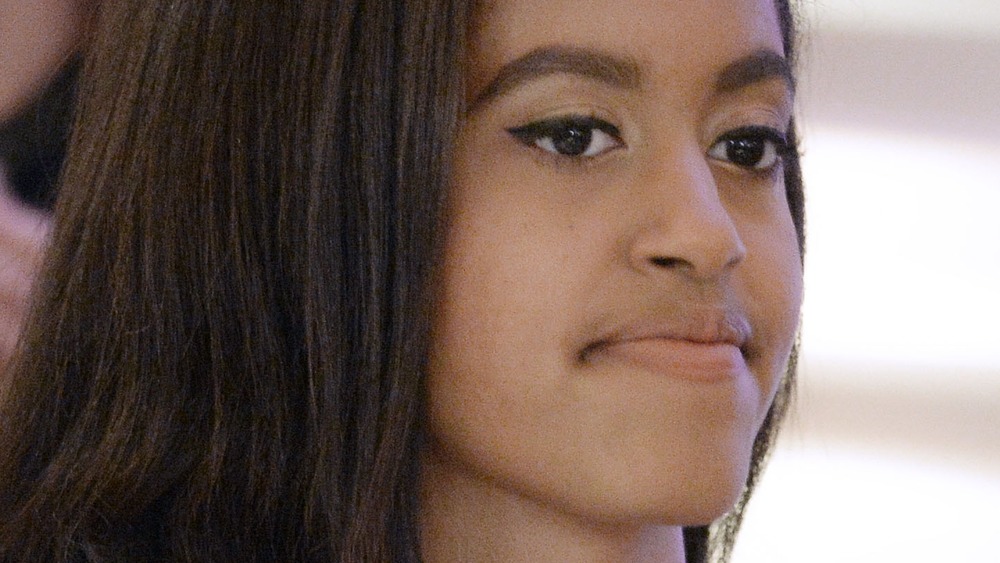 Pool/Getty Images
Though Malia Obama has big shoes to fill (thanks, dad), her new job would suggest that she is up to the challenge. In an exclusive report from The Hollywood Reporter, it was revealed that Obama will be taking on a role as a writer on a new Amazon show rumored to be in the works. The show, Hive, written by Janine Nabers, is said to revolve around a "Beyoncé-like figure" and is a part of a larger deal that Amazon inked with actor, musician, and producer Donald Glover.
Not much else is known about the Obamas' eldest daughter's new job. For Glover's part, he has exited a contract with Disney-owned FX in order to forge a multi-year contract with Amazon to showcase his work in unknown capacities. Glover is also currently working on the FX comedy that he created, Atlanta, which has just been renewed for seasons three and four. Additionally, Glover is teaming up with actress Phoebe Waller-Bridge to create an updated version of Mr. and Mrs. Smith, a film that originally starred Brad Pitt and Angelina Jolie (per THR). 
While Obama has kept her professional and personal life fairly private, she has celebrated a few successes in recent years that might have made her an easy pick for this new writing job.
Malia is building a career in show business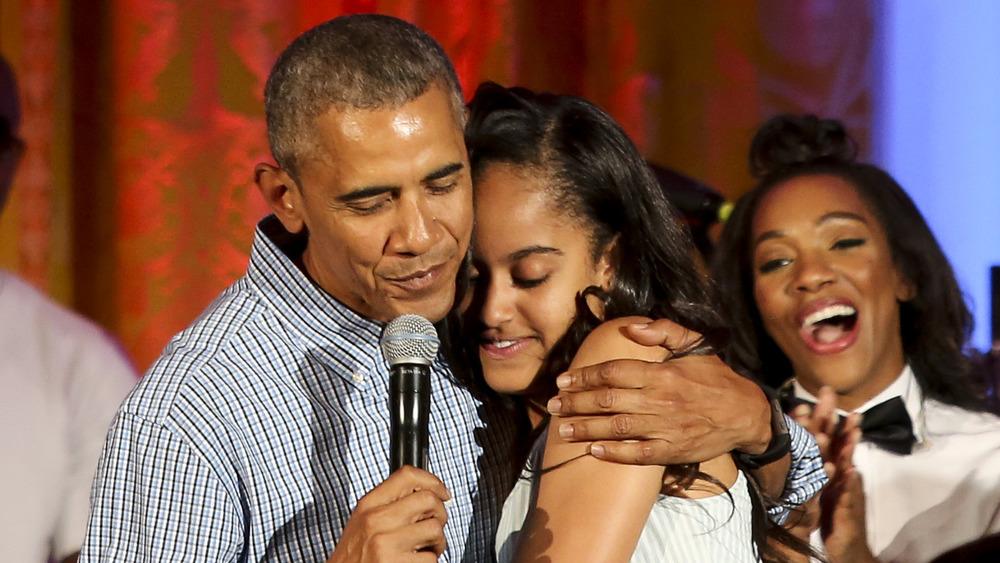 Pool/Getty Images
Even as a high school student in 2014 and 2015, Malia Obama spent time working in television studios in New York and Los Angeles (she even worked as an intern for the HBO show Girls in 2015). Though she spent the summer of 2016 working as an intern in the U.S. Embassy in Madrid, Spain, it does not appear as though she has any desire to follow in her father's political footsteps (per The New York Times).
At a Klick Health Muse event in New York in 2018, Obama brushed off a reporter who asked her about her intention to become a future president of the United States. "There's some bright young people out there doing amazing things," Obama said. "I think it's a better investment to invest in creating thousands of me's because we don't need just one," (per Town & Country).
Obama has proven that she is far more interested in the entertainment industry, having also worked as an intern for The Weinstein Company in 2017 and a production assistant on CBS drama Extant, starring Halle Berry (per The Hollywood Reporter). While it is unclear what Obama's major is while she attends Harvard University, she is set to graduate from the university soon as part of the class of 2021 (via E!). 
Despite their career differences, it's likely that Malia will still find a way to influence a generation of thinkers, just as her father did. (Just a hunch.)