Here's How Much Hollywood Legend Norman Lear Is Really Worth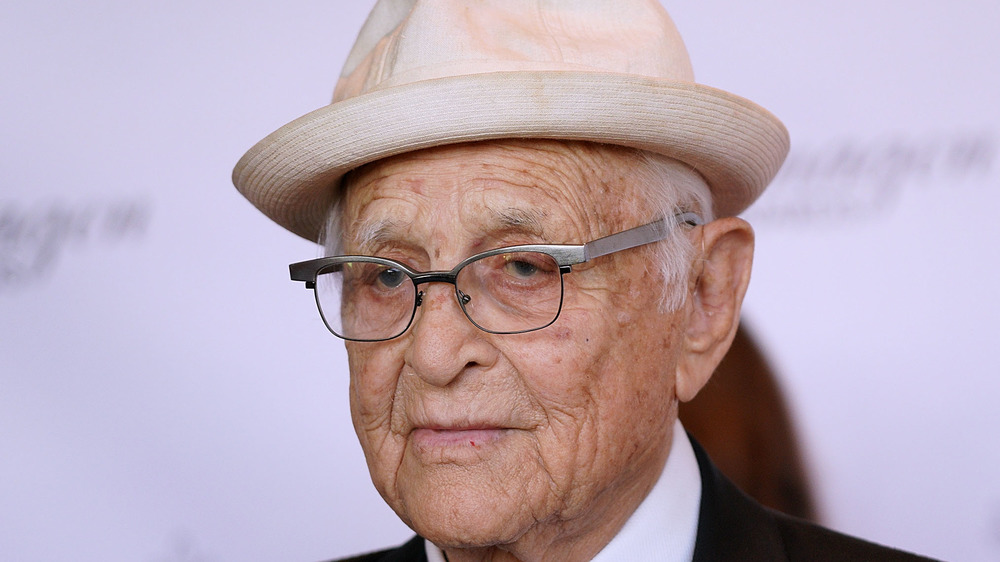 Jc Olivera/Getty Images
Norman Lear is a living legend. At 98, his contributions are more vital than several of his younger peers put together. As Indiewire notes, in 2020 he became the oldest Emmy winner ever. The showrunner and writer, a stalwart of television for more than 50 years, started out making subconsciously boundary-pushing shows in the seventies that tackled sexism, racism, poverty, and everything in between. Lear has no fear and he remains just as tuned-in nowadays as he did all those years ago. 
The creator of sitcoms — including All in the Family, Good Times, and The Jeffersons — told his own life story in his 2014 memoir, Even This I Get To Experience. A couple of years later, Lear got the documentary treatment in the well-received Norman Lear: Just Another Version of You. However, as he told Business Insider, becoming a TV writer was simply a method of making money so he could feed his family. Of course, "It was the dawn of television, and suddenly we were wanted in all directions."
For this TV icon, life will always be for living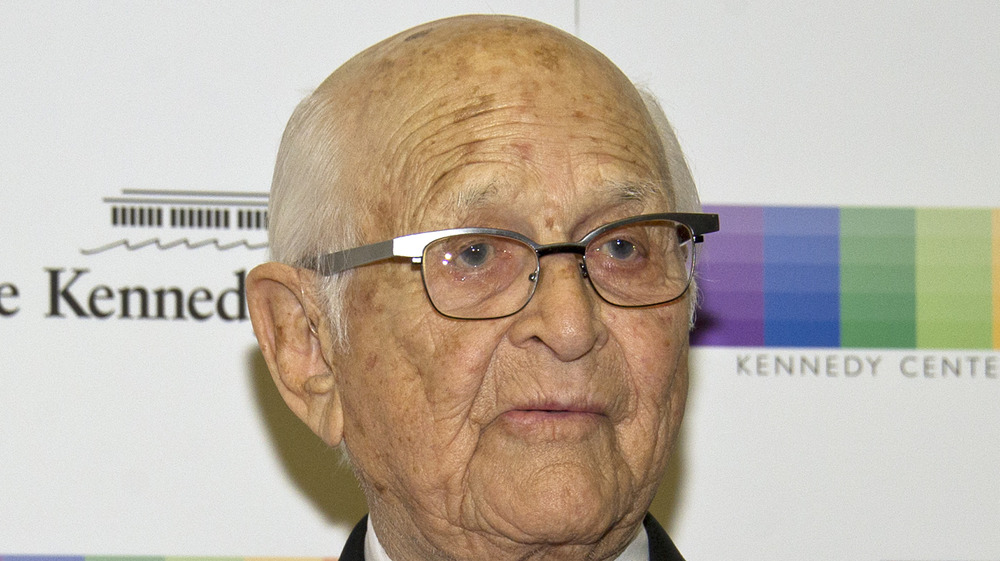 Pool/Getty Images
These days, Lear is simply grateful to still be around, but, as he told Business Insider, staying sharp is easy because "I haven't stopped learning about myself and my life. I think the vertical journey into oneself never ends." In spite of his celebrated and decades-long career, the veteran producer described a successful day as any day "in which you're feeling good about yourself and your life." Likewise, although his work has been heralded for exposing society's ills in an entertaining and humorous manner, Lear reasoned, "I saw the comedy in life and the foolishness of the human condition, and I was just dealing with what I saw around me" (via Business Insider).
Lear has lived an extraordinary life, even outside of work, with CBS News noting that he was raised mostly by his grandparents before fighting in World War II. He later became pen pals with none other than Ronald Reagan. As the Good Times producer explained, "I fell in love, as a young man, with a statement: 'Each man is my superior in that I may learn from him.'" He's been married for more than 35 years and credits his children and grandchildren with keeping life interesting for him. Although Lear typically finds the joy in everything, quipping, "Having finished this sentence, and heard me say 'make me tick' makes me tick! I like the way my shoes and socks are feeling. Makes me tick!"" 
His considerable fortune likely makes him tick, as it were, too. According to Celebrity Net Worth, Lear is worth an incredible $200 million, most of which came from his TV career, as well as a lucrative early investment in The Coca-Cola Company, which paid out exponentially.