This Is What Kim Kardashian Really Eats In A Day On Her Plant-Based Diet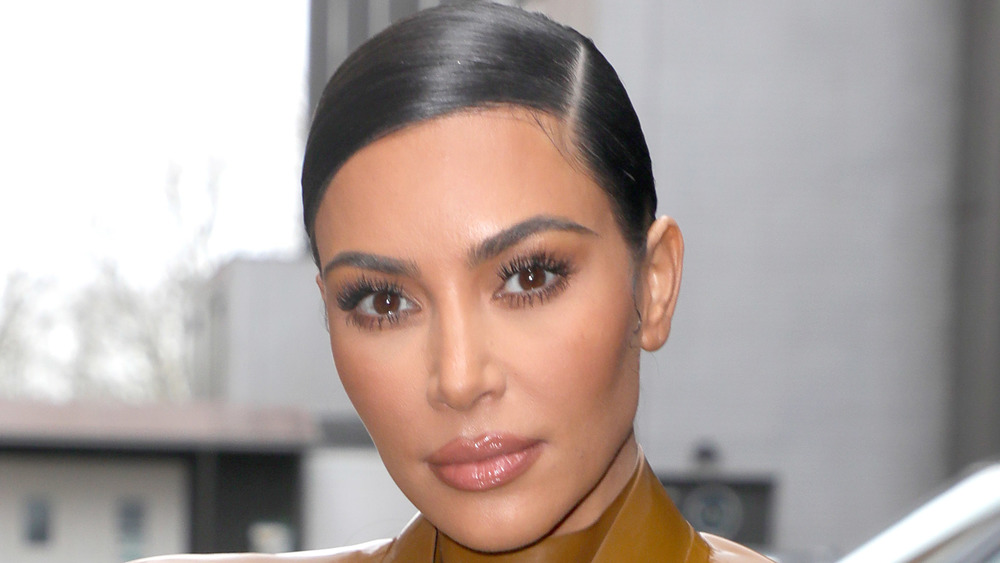 Pierre Suu/Getty Images
A new year is a great time to try new things, and that's exactly what Kim Kardashian is doing. The socialite decided to partake in Veganuary this past January, which means you eat only plant-based meals, according to Vegan Food & Living. This is just the next step in her plant-based journey. The reality TV star first revealed back in April of 2019 that she had decided to only eat plant-based meals when at home, according to Us Weekly. That quickly evolved into "mostly" eating plant-based and no more meat just last February (via Twitter). Now, she's really taking her plant-based diet seriously, and showing off the results on the 'gram. 
The 40-year-old Keeping Up With the Kardashians star posted a series of photos to her Instagram account on Thursday with the caption, "Plant based does a body good." In the photos, she's wearing a gorgeous cropped white shirt and high-waisted cargo pants that really show off her toned figure. It'll really make you consider switching over to the plant-based life too. But what exactly is Kim eating each day?
Kim enjoys Cheetos and vegan tacos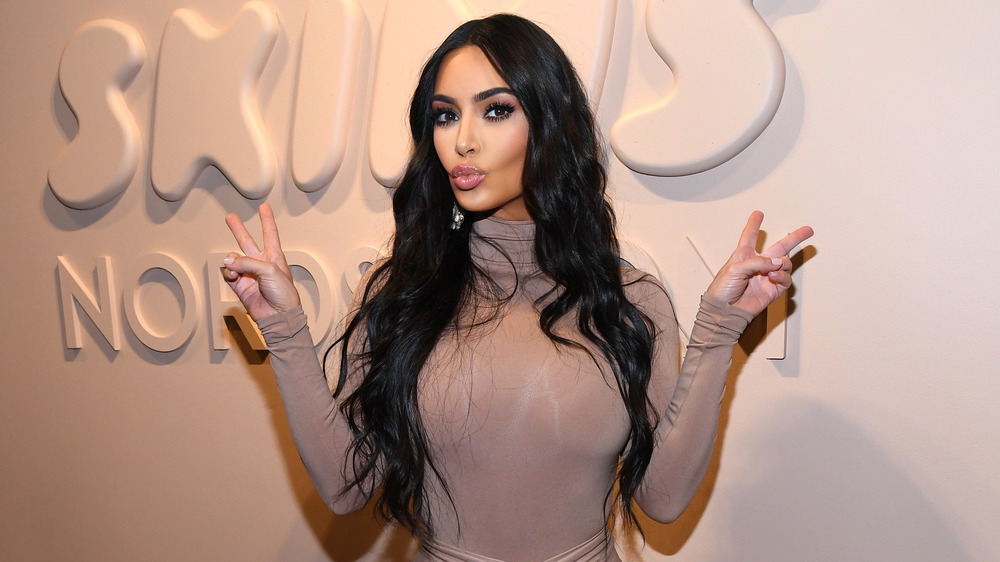 Kevin Mazur/Getty Images
According to the Daily Mail, Kim revealed in a Twitter Q & A that she likes to enjoy "sea moss smoothies." While sea moss may not be the first ingredient you think of when you think smoothie, the algae is actually really good for boosting your immune and digestive systems, so it makes sense that this would be a healthy go-to for Kim. Along with the sea moss smoothies, Kim also revealed a few other plant-based foods she enjoys that you could use to build a full day of plant-based meals. 
For breakfast, you'll want to start with some, "Oatmeal and vegan sausage." Then, when lunch rolls around, you can make yourself some "vegan tacos," which Kim says are her "fave." If tacos aren't your thing, Kim says, "Salads are good too!" She also really loves Cheetos for a snack, but not the spicy ones. If you do end up following this plant-based diet, you wouldn't be the first person Kim's converted. According to Totally Vegan Buzz, Kim revealed that she'd converted three family members to veganism back in January. So, it seems Kim truly is the ultimate influencer.