The One Prop Janel Parrish Still Has From Pretty Little Liars - Exclusive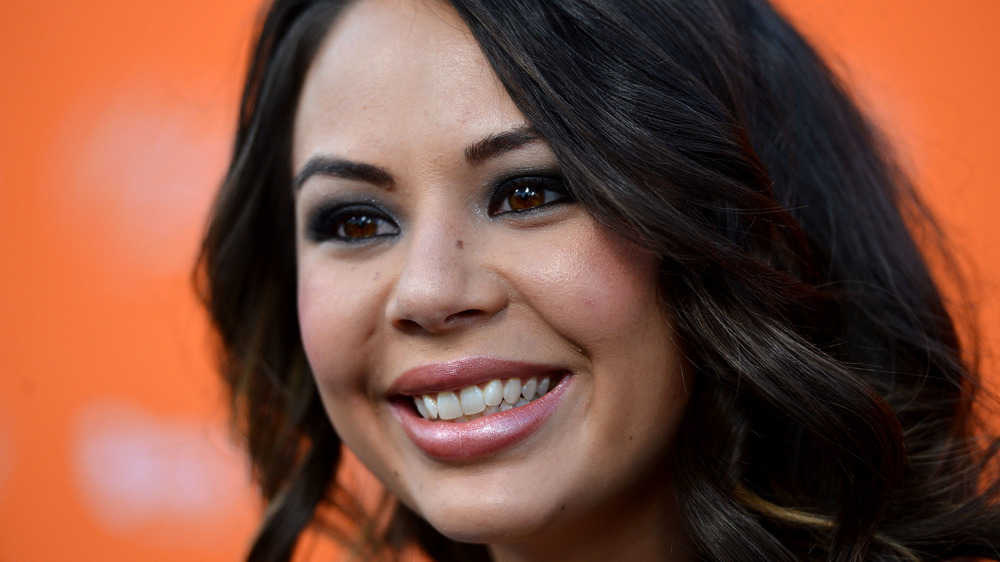 Frazer Harrison/Getty Images
Landing the role of Mona Vanderwaal on Pretty Little Liars is something actress Janel Parrish will always be thankful for. "I kind of grew up on that show, it was all of my twenties," she exclusively told The List, and the popular series only set her up for success from there.
As a recurring character for seven seasons, Parrish got to play a character who was constantly changing. From being the most popular girl at Rosewood High School to even having everyone believe she was "A," playing the mysterious Mona helped her establish her acting career on television. "I think my favorite thing about her was how unpredictable she is," Parrish said. "You never can tell what she's thinking, only she knows what she's thinking, and there's such a power to that that I just loved playing."
Aside from the permanent reminder that Parrish will always have of playing Mona — she and her castmates all got matching tattoos (via Instagram) when the series wrapped — there was an important piece of her that Parrish decided to take home after Pretty Little Liars. In fact, it's a prop she still holds near and dear to her heart.
Janel Parrish can live life at Camp Mona even off-screen now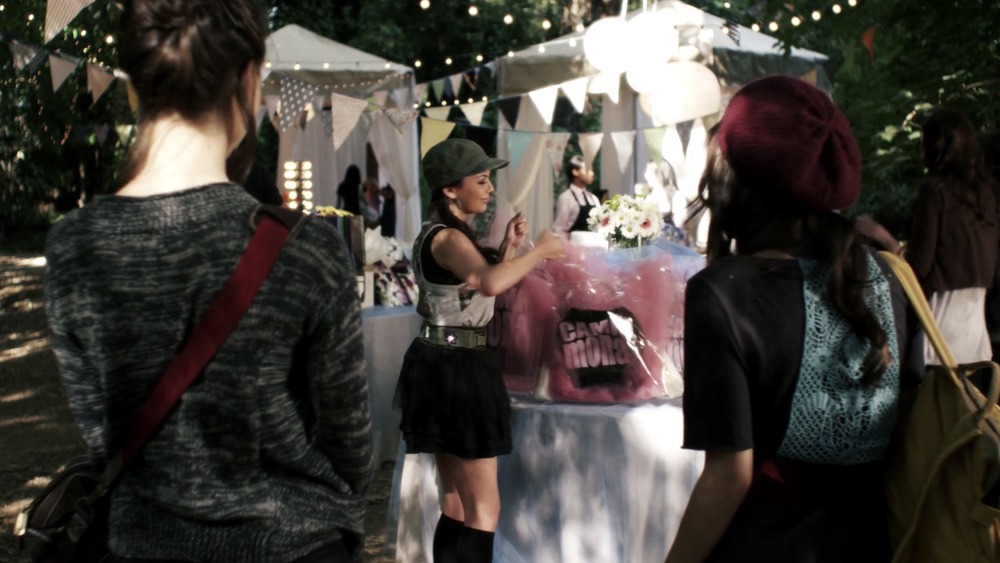 HBO Max
Out of all the things Janel Parrish could have kept from Pretty Little Liars, there's one wardrobe staple she had to add to her own collection. It was a major moment for Mona Vanderwaal, too. "I have my Camp Mona sweater," Parrish told us.
The sweater is a major staple to the series. It first appears during Mona's birthday party in the tenth episode, as part of her "swag" bag. When Spencer and Aria show up, they have birthday gifts for Mona, and she has a special sweater for each of them to wear. As Parrish's character famously says in the episode, "I'm sure I'll love it, and if not, I'll return it" (via YouTube), but the sweater is something this actress has kept with her ever since the series wrapped in 2017. 
While any Pretty Little Liars fan would be freaking out to see Parrish sporting the sweater in public, it's something of Mona's that's going to stay tucked away — just like A. "I would be too embarrassed to wear it out," she admitted to us. "But I love wearing it at home."