The Truth About The Amanda Kloots Vaccine Controversy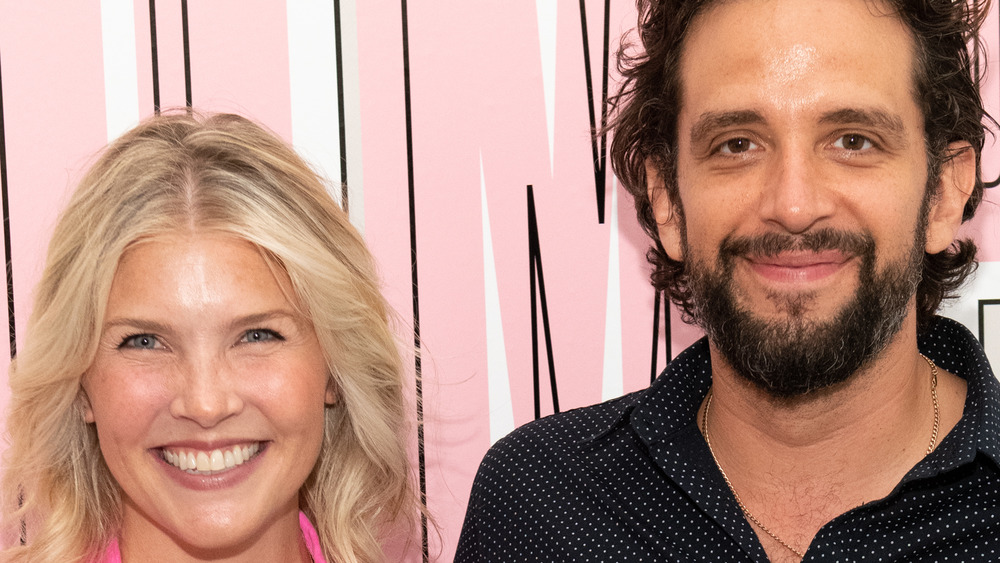 Noam Galai/Getty Images
Actor Nick Cordero passed away from complications due to COVID-19 in July of last year (via LA Times). The 41-year-old Broadway star left behind his devoted wife, Amanda Kloots — who documented his health struggle on Instagram — and a 1-year-old son named Elvis.
Now, seven months after losing her husband to coronavirus, Kloots is receiving backlash for getting vaccinated, a milestone she shared on social media (via People). At 38 years old, the fitness instructor does not fall within a high-risk category in Los Angeles, where she lives.
Kloots felt triumphant about receiving the immunization — that is, before people started attacking her online. "I just got my COVID 19 vaccine!" the single mom announced along with posting a photo of herself getting the shot. She then shared details about how she went about the process, writing, "I went to a site and waited in my car until all appointments were over in hopes that they had any extra vaccines. I was fully prepared to be turned away, but they said they had enough tonight for everyone waiting."
After losing her husband to the disease, Kloots also shared, "I cannot tell you how emotional I was and still am right now." She also admitted, "I have been terrified since Nick has passed, as a single mother, of getting this virus and now I am one step closer to safety."
Commenters chastised Amanda Kloots for getting vaccinated
Although she explained how she was able to receive a COVID-19 vaccine in her post, a commenter on Kloots' Instagram asked, "Can you explain why you got the vaccine ahead of 65 yr olds and first responders here in LA that can't get them yet?" Another commented, "Wow! I'm still trying to get my 87 year old neighbor one." Someone else questioned Kloots, "No offense but how does someone in your age bracket qualify for a shot?"
It's worth noting many commenters, including celebrities, praised Kloots, with Jesse Tyler Ferguson writing, "I am so happy you got vaccinated Amanda! If any one is offered a vaccination that would otherwise have to be tossed out, TAKE IT! It's the responsible thing to do. You did this the right way Amanda & you lead by example." Another commenter seconded that notion, writing, "If your spouse died of covid 19 and now your [sic] a single parent you should damn right be given the vaccine!!!"
Still another commenter noted, "That's great! Btw, people don't seem to understand that you can be happy for Amanda and also frustrated at your own difficulty in obtaining the vaccine. They are not mutually exclusive concepts. Perhaps a little grace and compassion is in order. Anger gets you nowhere."
Amanda Kloots responds to vaccine shamers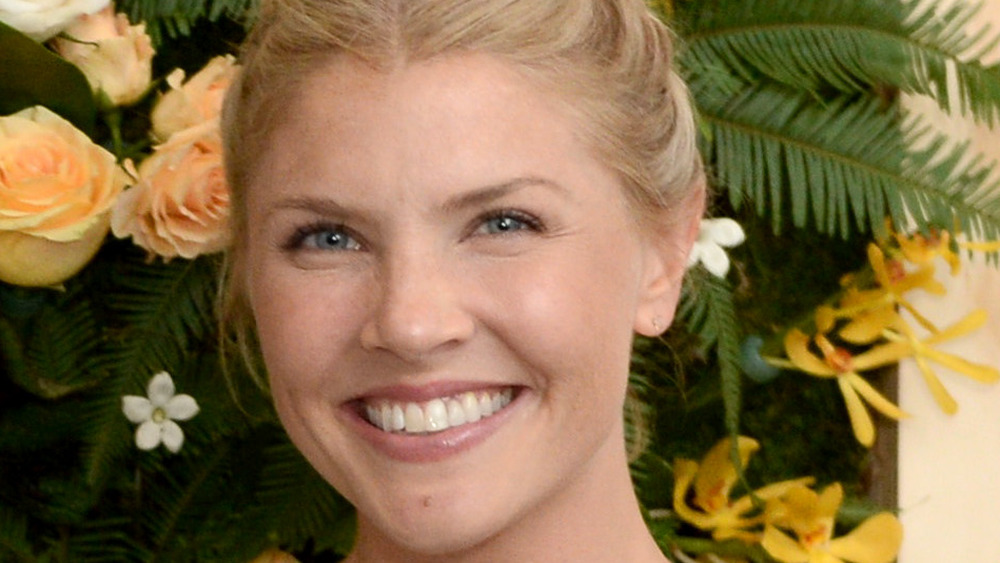 Andrew Toth/Getty Images
After receiving plenty of backlash for getting vaccinated, the fitness buff talked to People, opining, "I think it's crazy that people are trying to make this a scandalous thing."
She then elaborated about how she received the shot, "Anyone can do what I did. The more arms that we get this vaccine in, the better. I took my chance and went with two of my friends to a vaccination site in east L.A. We waited in a long line and hoped. After all the appointments were finished, we asked if they had any vaccines left, because if they have extra vaccines, they want to put it in arms instead of getting rid of it. And they said, 'We have extra vaccines for you.'"
Kloots also confided, "I immediately got the chills and started crying." But she also shared that the unexpected controversy surrounding her shot, "took away this beautiful and emotional moment for me." She ended her interview by telling People that vaccine shaming is basically a shame.