Are Jane Levy And Dan Levy Related?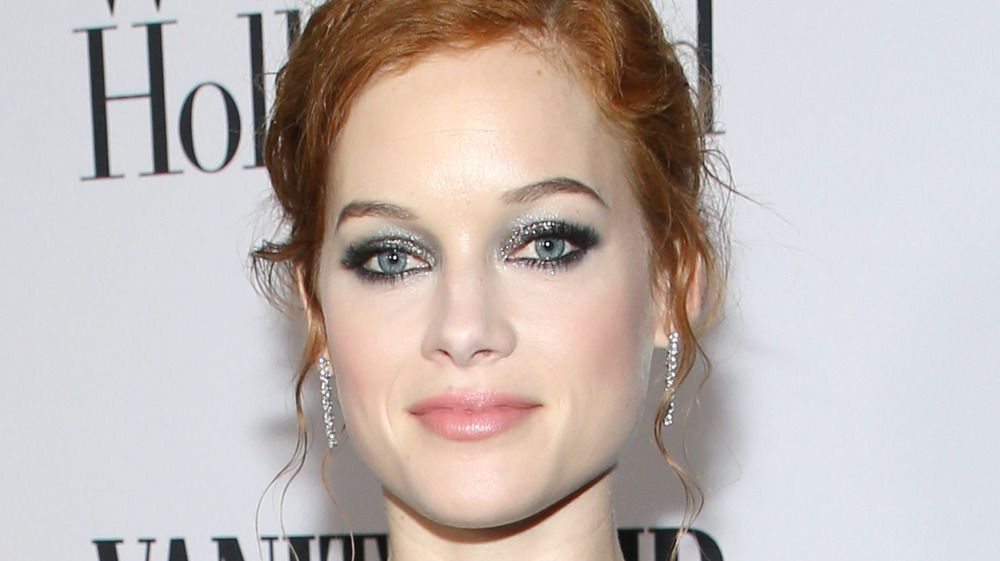 Phillip Faraone/Getty Images
Is it just us, or does it seem like having the last name "Levy" might be a ticket to Hollywood success? Father-son duo Eugene and Dan Levy have taken the world by storm with their smash hit sitcom, Schitt's Creek – which has left many questioning whether Zoey's Extraordinary Playlist star Jane Levy is also a part of this Canadian showbiz family. Both shows have received critical acclaim and, between them, earned a slew of 2021 Golden Globe nominations.
Jane's first big role was as Mandy Milkovich in the 2011 American adaptation of the British drama, Shameless. That same year, she landed the lead in the ABC cult sitcom, Suburgatory, playing the daughter of Jeremy Sisto. Jane has also acted in smaller roles in several other television shows and films, including Evil Dead, What/If, Monster Trucks, and Castle Rock (via IMDb). However, the 31-year-old actor found major success as the title character in Zoey's Extraordinary Playlist, an NBC sitcom about a woman who hears people's inner thoughts as musical numbers.
Based on her surname and obvious comedic chops, it's natural to question Jane's relation to fellow famous Levys. However, Jane Levy is finally clearing things up.
There has long been confusion over Jane Levy's last name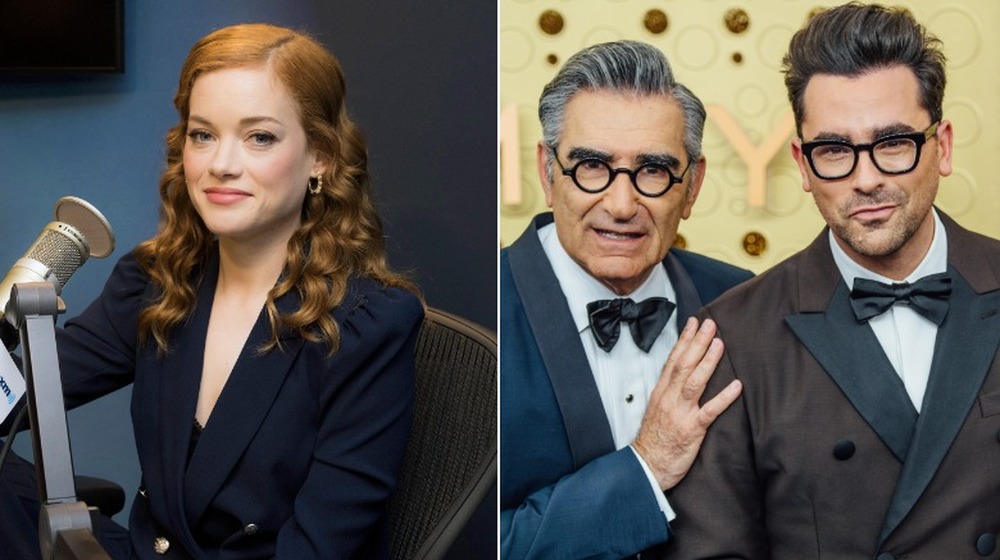 Bonnie Biess, Emma Mcintyre/Getty Images
It's not just fans and viewers who have some confusion over the relations between the many Hollywood Levys — even major outlets have made missteps. In December 2020, ET Canada accidentally tagged Sarah Levy (who is actually the daughter of Eugene Levy and also appears alongside her dad and, of course, brother Dan Levy in Schitt's Creek) in a tweet promoting their interview with Jane Levy. "LOL it's 'Jane' not Sarah," Jane quickly replied. Many other Twitter users also pointed out the error before ET Canada apologized and corrected the mistake.
This error seems even more silly considering that Jane stated that she was not related to the Schitt's Creek cast back in May 2020. "In case anyone cares I pronounce my last name leeeeeeevy. Not like Eugene," she wrote in a tweet. "And unfortunately I'm not related to Eugene." Jane also stated as much in a January 2021 Today interview. "They're both wildly talented, I'm a huge fan of both of them," Jane said when asked about Dan and Eugene Levy. "... Unfortunately, we're not related." 
However, she later joked that even she had a moment of confusion when the 2021 Golden Globe nominations were first announced. In an exclusive interview with E! that February, Jane said that she did not watch the live announcement, but when she began to see reports of her nomination, she didn't quite believe it was true: "I was like, 'Eugene? Or the other one?' And then, it was me."