Oprah's Interview With Meghan And Harry Is Already Turning Heads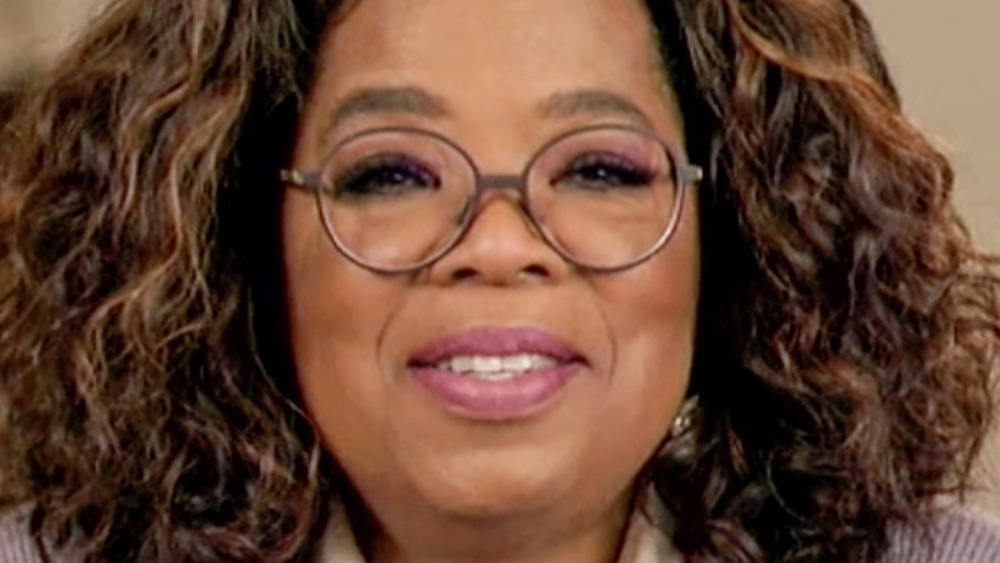 Getty Images/Getty Images
Meghan Markle and Prince Harry are making headlines yet again — this time, with another pregnancy announcement. On Valentine's Day, a spokesperson for the royal couple confirmed that they are expecting another baby alongside a black-and-white portrait of the expectant parents. "We can confirm that Archie is going to be a big brother," the source told People. "The Duke and Duchess of Sussex are overjoyed to be expecting their second child." The royal pair's first child, Archie, will be turning two in May.
Shortly after the exciting news was shared, CBS announced that talk show legend Oprah Winfrey would sit down with the royals for a special interview airing on March 7. In addition to having been a guest at the couple's 2018 wedding, Winfrey also currently lives near the couple's new home in Montecito, California (via CNN). "Winfrey will first speak with Markle, the Duchess of Sussex, about stepping into royal life, marriage, motherhood, her philanthropic work and how she handles life under the public eye," Variety reports. "The two will then be joined by Prince Harry to discuss their move to the United States and future goals."
Though the program has yet to air, it's already receiving a great deal of backlash — from British viewers in particular. 
British people are not excited about the interview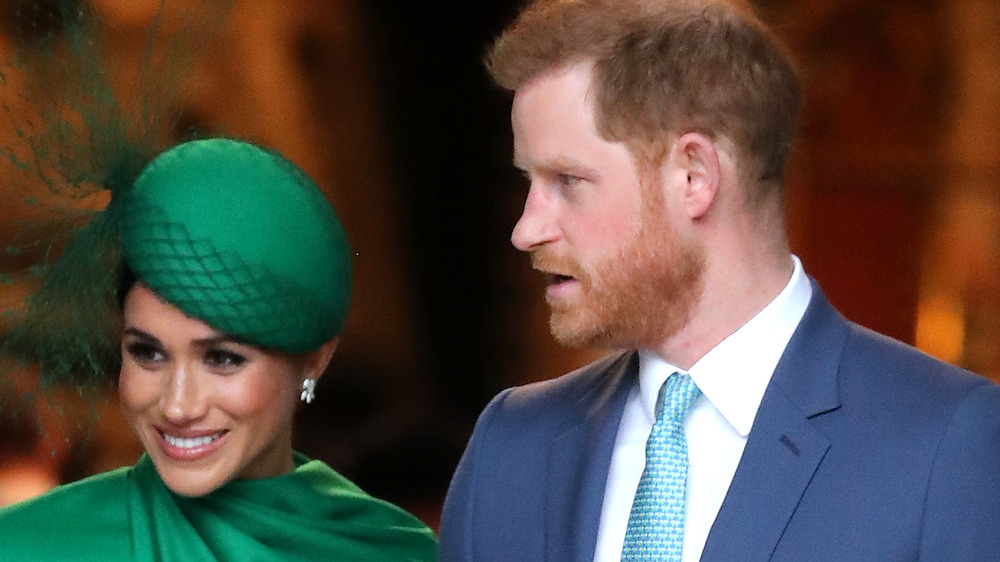 Chris Jackson/Getty Images
Since the beginning of their non-traditional path through — and ultimately, out of – royal life, Prince Harry and Meghan Markle have angered those in England who support the monarchy and its traditions (via The Sun). Due to their decision to defect from the royal family and their duties, an overwhelming majority of British people are less than excited about Winfrey's forthcoming interview. A recent poll by The Sun found that 55 percent of respondents said they would not be tuning in to the show, compared to the 27 percent who said they would watch.
Not only are people against the television program, but 43 percent would prefer the couple never returns to Britain or positions of royalty. A third of those polled reported that their opinion of Prince Harry and Meghan Markle has declined since they left the royal family. Additionally, a snap poll of 4,334 adults by YouGov shows that 46 percent even consider it inappropriate for the couple to do the interview at all (via Yahoo).
Oprah With Meghan and Harry: A CBS Primetime Special airs Sunday, March 7 at 8 p.m. (ET) on CBS.