Viola Davis' Daughter Is Starting Her Own Acting Career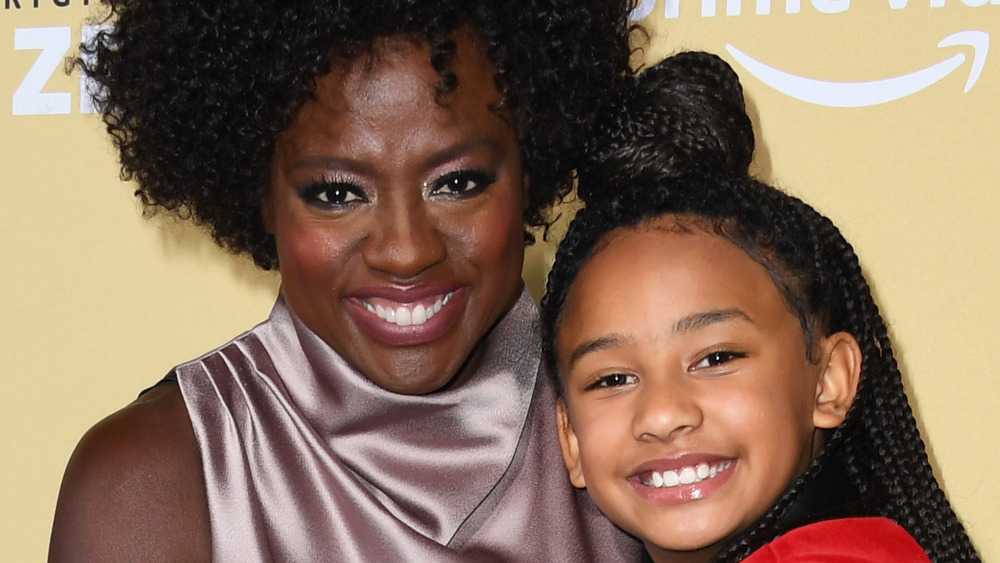 Jon Kopaloff/Getty Images
Even though Viola Davis' adopted daughter, Genesis Tennon, was "born from [her] heart, not [her] belly," it seems she did inherit the acting bug from her Oscar-winning mother. According to Bustle, Davis admitted during an appearance on The Ellen DeGeneres Show back in 2013 that Genesis was interested in acting. She revealed that, at the time, her three-year-old daughter was already using words like "action," and giving the film star advice like, "Mommy, you can't act. You got to be."
The constructive feedback comes from a loving place, as Genesis clearly admires her mother. Back in 2015, the young actor dressed up as her mom for Halloween. According to E! Online, Davis shared a photo on Instagram of her daughter wearing a white top while holding an Oscar statue. The caption read, "So ... the Elsa costume? Didn't work for her. The Pirate? A no go," so instead Genesis said, "I just want to be YOU mommy." That's exactly what she was for Halloween, and with Viola Davis as your mother, why wouldn't you want to be her?
Genesis made her feature film debut with a voice acting role in 'The Angry Birds Movie 2'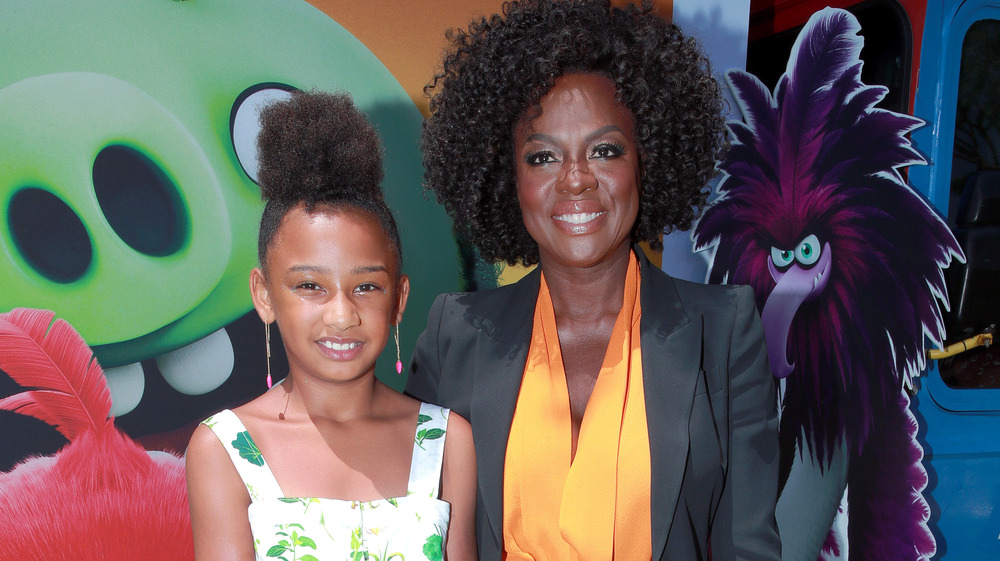 Rich Fury/Getty Images
In 2019, Genesis made her film debut with a voice acting role in The Angry Birds Movie 2 (via Variety). In the film, she plays hatchling Vivi, and said that when getting ready for the red carpet, she had to keep reminding herself, "Hold up, wait a second, it's about me!" When asked if she was planning to continue to follow in her mother's footsteps, Genesis said, "Maybe" (via PureWow).
Right now, this is the only credit listed for Genesis on IMDb, but with her mother's support, this is certainly not the last. According to People, Davis is not only supportive but dishing out that realistic life advice to her daughter like, "You're good enough wherever you are, but there's going to be times when you don't feel good enough." As she said, she's "not the mom who's just going to tell her a bunch of lies about life, because I want her to be the best woman in the room." 
You can bet that if Genesis wants to be an actor just like her mother, this is just the beginning and her star is quickly on the rise.