Here's What Bill Murray's Net Worth Really Is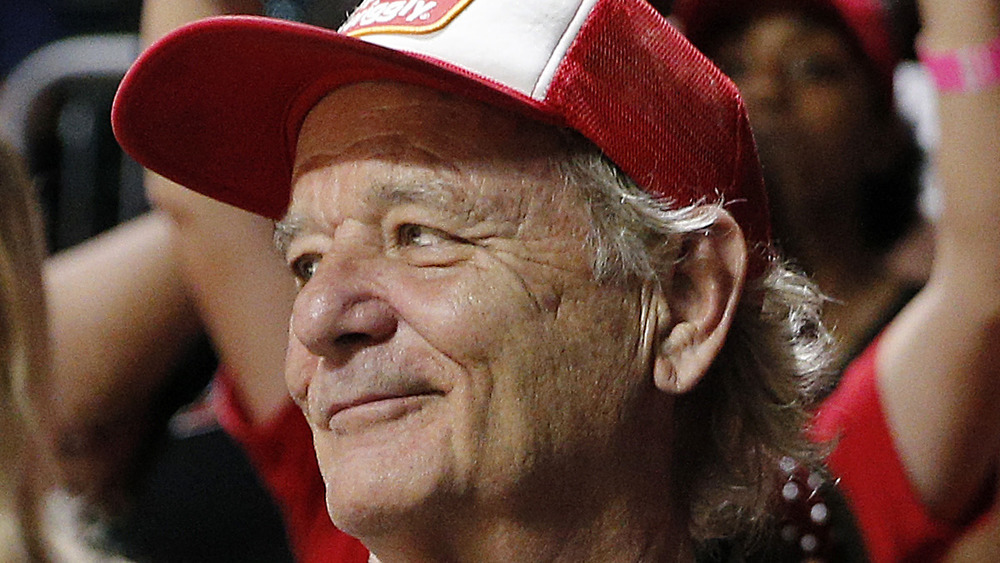 Michael Reaves/Getty Images
Bill Murray is one of America's famed comedians, and he's been in the Hollywood industry since 1979 after he got his first movie role in Meatballs, per IMDb. Murray became the go-to guy to play anti-hero roles: loud males who were a sarcastic counterpart to his co-stars, like in Ghostbusters and Caddyshack. But no matter how rude his characters acted, he has always been a fan favorite when it comes to likability.
Murray eventually turned his sights to comedy and landed a role of a lifetime on NBC's Saturday Night Live, where he stayed from 1976 to 1980 after he replaced Chevy Chase (via SNL Fandom). Many movie buffs may not be aware that the sketch show is where he created many of his comedic characters to come, and he even won an Emmy Award for Outstanding Writing.
Now with all that talent, fans are wondering — how much is Bill Murray worth?
Billy Murray carved out a niche for himself in comedy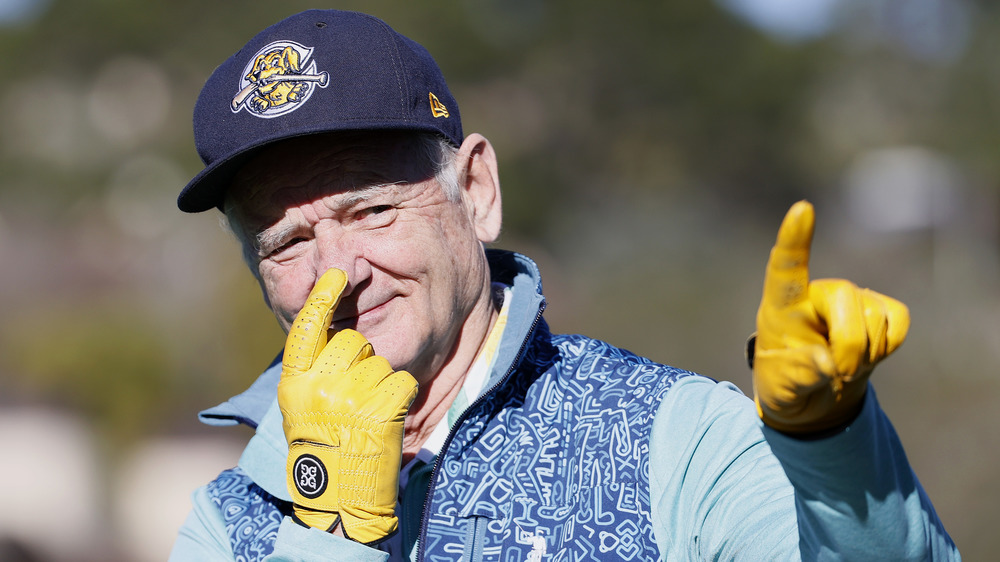 Steph Chambers/Getty Images
According to Celebrity Net Worth, Billy Murray is worth $180 million. The 70-year-old has had a fantastic career and owes his comedic timing to much of his success. The actor's triumph on SNL really paved the way for his earnings to soar. Through his beloved stories and Murrayisms, he has carved out a niche ever since the 1980s and has made a good home for himself. According to Wealthy Gorilla, Murray is the 17th richest comedian in the world, and it all started with Where Buffalos Roam. The comedian's deadpan expression would often leave moviegoers in stitches.
But in his later years, he started to shy away from his well-known roles and concentrated on playing depressed characters. Even though he may make the shortlist for the best comedian of all time, he is still a very down-to-earth man. The funnyman refuses to hire an agent or publicist and doesn't even have a set address to send fan mail (via Ad Week). The lack of a PR team could help with keeping his massive net worth since he doesn't have to pay anyone to manage his career.
Bill Murray will always just be Bill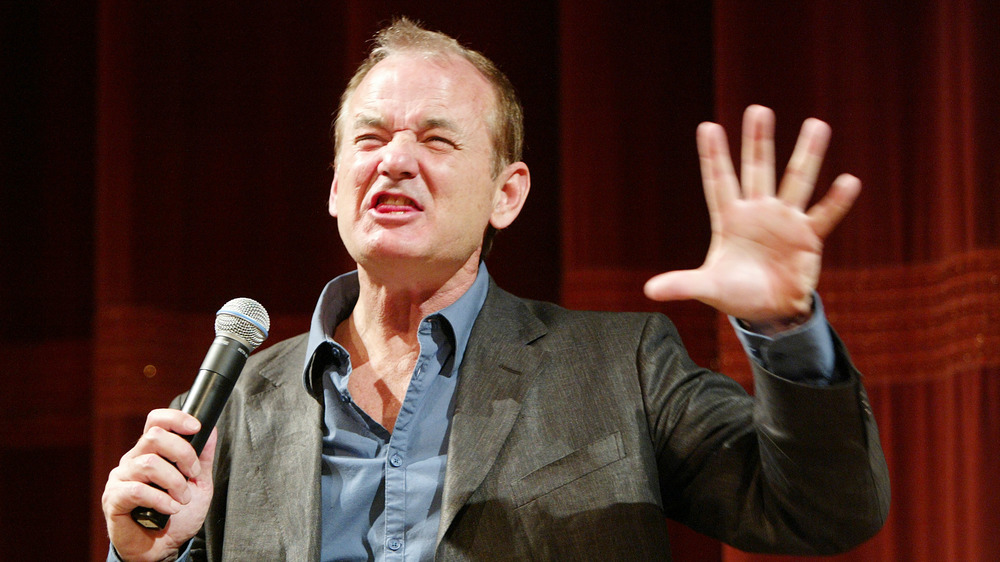 Scott Gries/Getty Images
Three and a half decades is nothing to cough at when it comes to an illustrious career in entertainment. According to CNN, thanks to his hardworking mentality, Billy Murray can now choose which movies he would like to participate in. Murray has even retired at certain points throughout his life, telling GQ, "I've retired a couple of times. It's great, because you can just say, 'Oh, I'm sorry. I'm retired,' And people will actually believe that you've retired. There are nutters out there that will go, 'Oh, OK!' and then leave you alone."
As fans can tell by his net worth, Murray takes acting very seriously. He even spoke with Esquire telling them, "You gotta commit. You've gotta go out there and improvise and you've gotta be completely unafraid to die. You've got to be able to take a chance to die. And you have to die lots. You have to die all the time."
Even though he may be a multi-million-dollar actor, he is still a man of the people; he stops and reads poetry to construction workers via YouTube, and overall just lives his life to the fullest. Fans just want to tell Murray never to change since the world needs more people like him to brighten the day.