Who Is James Burke, Jodie Comer's Lacrosse Player Boyfriend?
In summer 2020, news broke that Jodie Comer was dating an American lacrosse player under the radar. A selfie of the two was shared to Twitter but, as The Sun reported at the time, internet sleuths quickly deduced the man in question, James Burke, was allegedly a Republican, which led many to call for Comer's cancellation. Spotify lists and shared clothing were predominantly used to identify Burke, but Comer kept quiet in the midst of the encroaching drama. 
However, in a recent interview with Marie Claire Australia, the English actress and Killing Eve star gushed about how "everything has fallen into place" since she started dating Burke. In fact, as Comer has settled down, she noted, "My personal life feels so sacred to me now, and it's something I want to protect no end," (via Daily Mail). But who is her mystery man anyway? And is he the same person fans think he is?
Jodie Comer defended her boyfriend from Twitter trolls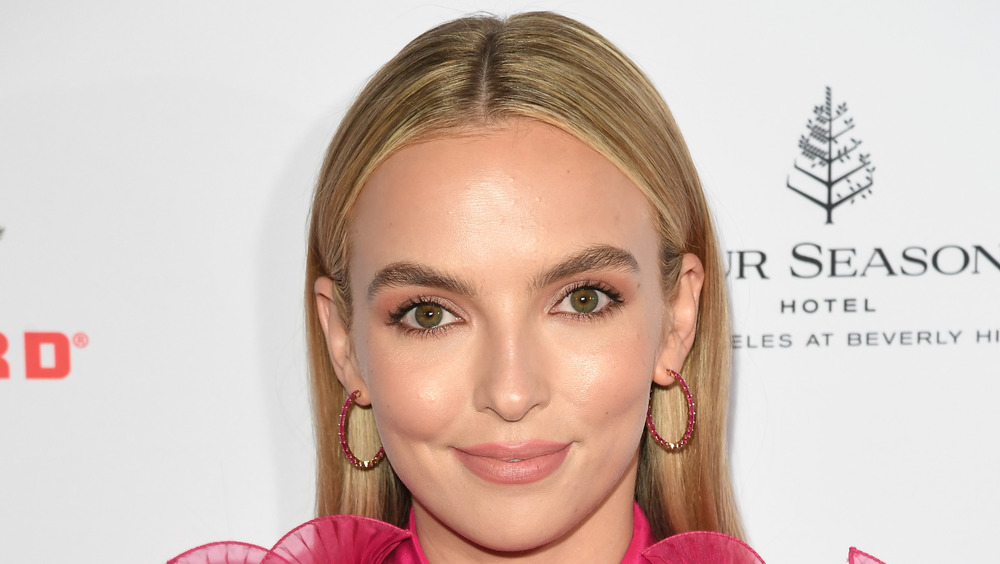 Daniele Venturelli/Getty Images
First and foremost, as the New York Post reported at the time, there are several men named James Burke living in the U.S., so there's no real reason to believe Jodie Comer is dating a Republican. Speaking to InStyle magazine, Comer admitted the public reaction to her new relationship was "really shocking" because it was the first time she "had ever been dragged into something like that." The actress ignored the rumors, describing them as absurd and noting, "The biggest lesson for me this year was: I know who I am." 
Subsequently speaking to Porter Magazine, Comer claimed the stories contained "false information" about her boyfriend. "People took these tweets as truth. That was the biggest time my life has been kind of blown up and publicized in that way," she said. Later, Comer told Sunday Times Style the relationship felt "very different" and "like nothing else" she'd ever experienced. 
James Burke met Jodie Comer in his home state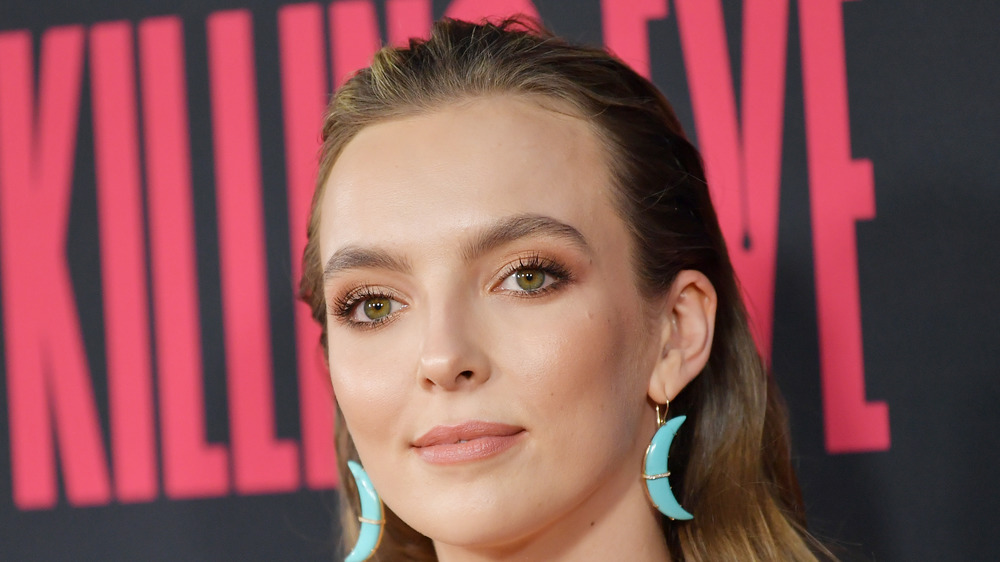 Amy Sussman/Getty Images
James Burke reportedly works in the tech industry, per Daily Mail. He visited Jodie Comer in her hometown of Liverpool last summer. The Go Penn State University Sports website notes that Burke last played during the 2016 season. He was born on March 31, 1994 in Duxbury, Massachusetts and is the oldest of three children. Burke majored in Communication Arts and Sciences. Comer and Burke met while she was filming Free Guy alongside Ryan Reynolds in Boston, as she told Sunday Times Style. 
Of their initial meeting, Comer enthused, "When you actually feel it, you're like, 'Ahhh, so this is what it feels like!'" The English actress told InStyle the two have been able to keep their long distance relationship alive, saying, "I feel like, with anything, if you want something enough, you can make it work." Evidently, neither a virulent Twitter mob nor thousands of miles of separation can break these two up.