Why Jennifer Garner's Latest Instagram Video Is Turning Heads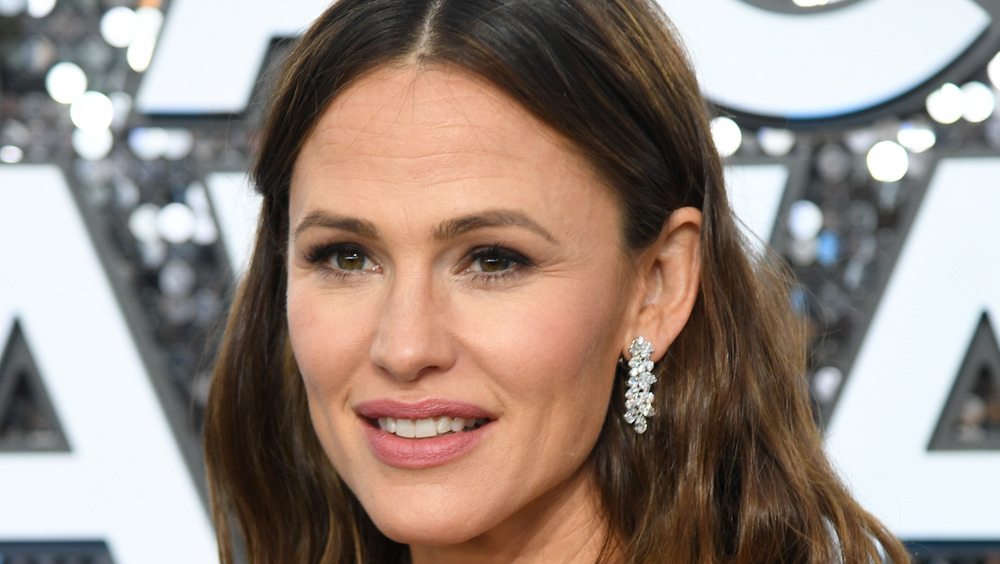 Kevin Mazur/Getty Images
Fact: Jennifer Garner can basically do no wrong. Plus, we love everything she puts on Instagram, from her pretend cooking show, to her super-relatable and down-to-earth mom admissions (via So Yummy). Remember the time fans thought she announced a pregnancy, and the actress hilariously shot down the notion, writing in part, "STILL NOT HAVING MORE BABIES. Good grief?"
Now, the star mom of three (yes, just three) is turning heads with a new Instagram video featuring a hair transformation we all wish we could pull off. Hey, maybe we can, as this clip was actually part of a paid promotion for the brand Virtuelabs (via Daily Mail).
"Give your hair 3 minutes of love, you'll be amazed who you get back. @virtuelabs Restorative Treatment Hair Mask," Garner captioned the short video. In it, we see the 48-year-old wearing, well, nothing in the bathtub. She applies the hair mask, does some funny schtick while she waits for the product to take effect, and then, voila! Garner emerges from the tub — which looks beyond luxurious by the way — with superstar hair.
Jennifer Garner's Instagram followers are big fans of the video
Not surprisingly, Garner's adoring followers, of which she has 10.2 million, took to the comments section of the viral post with over 1.11 million views at time of writing, and praised the star for the ad.
"I'll have whatever SHE'S having!!!" joked one top comment. Erin Foster, daughter of composer David Foster, said what is on all of our minds: "I'll try whatever you tell me to." Another fan noted, "Adorable and sexy ...at the same time! We love you!!!!" Many commenters said they'd be trying the mask ASAP, while one wondered why the almost 50-year-old never ages.
The actress even scored a marriage proposal in the comments section, with one follower saying, "Delicious, radiant, smart, gorgeous that'd be you. Wanna get married? Oh to me !!!" Does a paid promotion get any more successful than when you convince people to try the product, and someone is inspired to propose? We don't think so.