Mia Farrow Speaks About Her Biggest Regret In Life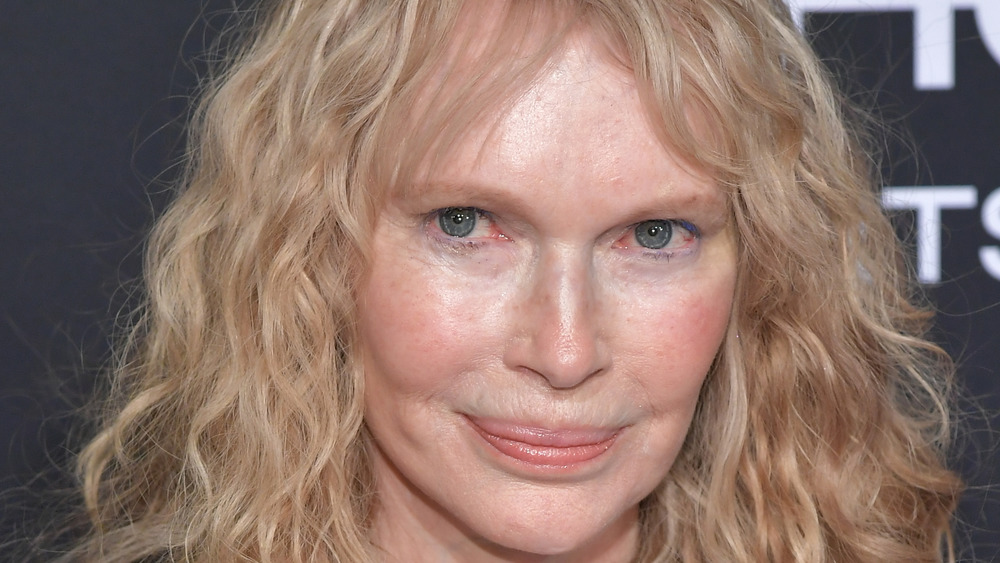 Neilson Barnard/Getty Images
The searing new HBO docuseries Allen v. Farrow, from award-winning filmmakers Amy Ziering and Kirby Dick (the team behind Russell Simmons doc On the Record), has brought the damning allegations against legendary filmmaker Woody Allen back into the public consciousness. As Yahoo! notes, the revealing series includes interviews with Dylan Farrow, who alleges she was molested by Allen as a child, and her mother Mia Farrow, the actress who was married to him for several years.  Over the years, Allen has maintained his innocence and even gone so far as to accuse the Farrow family of lying.
Describing Allen v. Farrow in a statement released to The Hollywood Reporter as a "hatchet job," Allen asserts the filmmaking duo colluded with his ex-wife and adopted daughter to intentionally smear his name further. "While this shoddy hit piece may gain attention, it does not change the facts," the statement concludes. Indeed, as Ziering and Dick admitted to the New York Times, Mia Farrow was initially reticent to take part in the docuseries because she was so worried about how Allen might respond. The actress, who appeared in countless films, including Alfred Hitchcock's Psycho, blames herself to an extent for what happened. 
Mia Farrow regrets ever meeting Woody Allen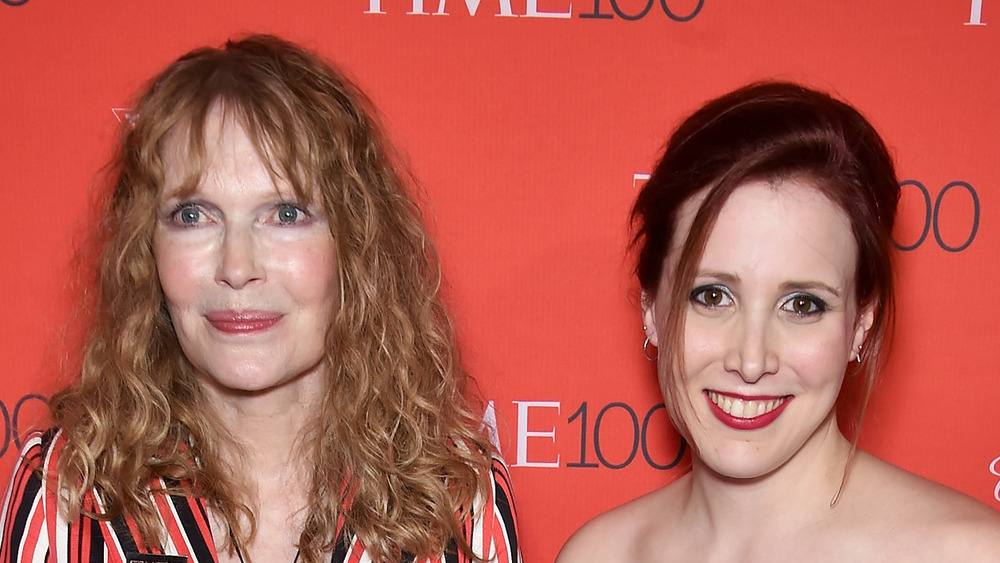 Dimitrios Kambouris/Getty Images
As People reports, during the debut episode of Allen v. Farrow, the Mia Farrow detailed how much she loved Allen and how difficult it was to believe him capable of what her daughter accused him of. The mother of 15 (adopted and biological) kids blames herself for not seeing the signs sooner, admitting, "That's the great regret of my life, that I wasn't perceptive enough. It's my fault. I brought this guy into my family. There's nothing I can do to take that away." Farrow acknowledged she totally understands why fans can't imagine Allen doing something so terrible, noting, "I couldn't believe it. Everybody admired Woody so much, loved him, and I did too."
Allen has remained stalwart in his personal defense, denying all allegations of child abuse, which allegedly took place in 1992 when Dylan was seven years old. Although the iconic director wasn't charged at the time, there were issues with how the case proceeded, which is something Allen v. Farrow details, too. The docuseries explores how Farrow initially kept her children separate from Allen, who had no interest in being a father, but he soon became transfixed by Dylan to the extent the young girl began hiding from the filmmaker. When Farrow told Allen she was uncomfortable with his treatment of Dylan, he allegedly became enraged. Now, she wishes she'd confronted him sooner.