Will There Ever Be A Sweet Home Alabama 2?
Karwai Tang/Getty Images
Chalk it up to its sweet Southern charm, but Sweet Home Alabama is by far still one of the most popular rom-coms out there. The 2002 timeless classic, which starred Reese Witherspoon, Josh Lucas, and Patrick Dempsey, left audiences swooning with its Southern landscape and charming story of true love. And since the film was such a huge hit, audiences everywhere have been wondering, will there ever be a Sweet Home Alabama 2?
The film, which focuses on Melanie Carmichael (Witherspoon) and Jake Perry (Lucas), two childhood soulmates who marry and then split. Carmichael goes on to become a fashion designer, while her estranged hubby still lives in Alabama. After falling for new beau Andrew Hennings (Dempsey), Melanie returns to their hometown in an attempt to get their divorce papers signed. Through a series of twists of fate, Melanie and Jake realize that things are not always what they seem, and that true love saves the day.
Is it any wonder that fans are super excited for a potential sequel? Well, if it were up to Lucas, who went on to play that guy you know from Yellowstone, the second film would already be in the works. He told Good Morning America that he has "absolutely said 'yes,'" and spoken "extensively" with writer/director Andy Tennant about it. He added that he was "lobbying" and "needed the world to join [them]" in making it happen. So, what's the hold up? 
Reese Witherspoon wants a Sweet Home Alabama sequel, too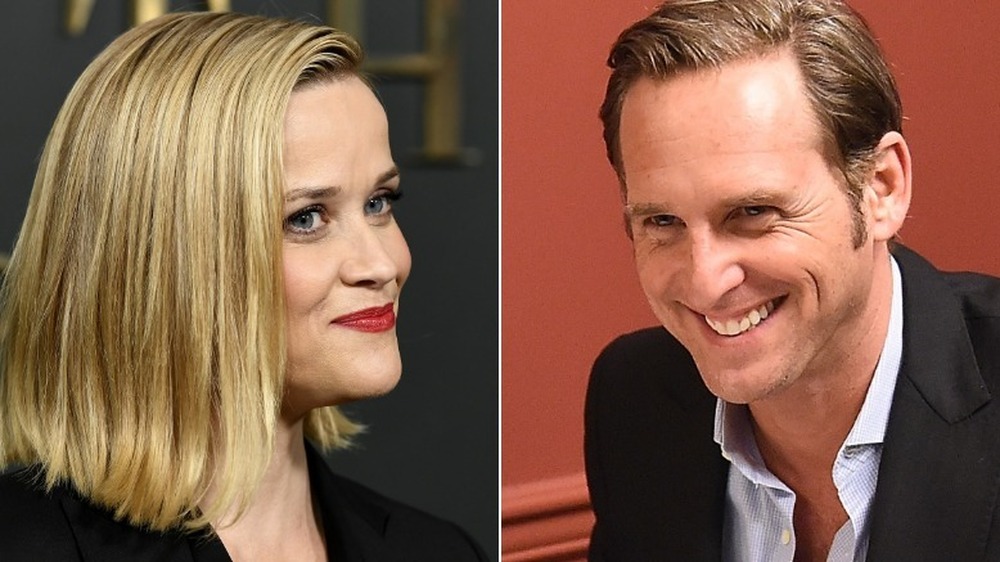 Presley Ann/Getty Images
"I throw it out to you, Reese," Josh Lucas said during a 2019 ET interview, adding, "I think the person who's the one to put it together is Reese, so I'm hoping. Who knows? She's got a lot of irons in the fire, to say the least." One of those irons happens to be another beloved Witherspoon sequel, Legally Blonde 3, so we know she's not averse to returning to the well. 
What would the Sweet Home Alabama 2 look like, though? After all, Melanie and Jake are still married, and have a daughter. Well, according to Lucas, he and Tennant have it (somewhat) figured out. "The proposal that Andy Tennant — the director — had, which was quite interesting, is that my character is back in Alabama," Lucas said on GMA, adding, "and Reese's character is in New York with our kids and we're divorced, so [their] whole life is super complicated. And Patrick Dempsey's character is still in the picture. ... But that's just a proposal." 
But what does Reese Witherspoon say about a sequel? Apparently, she's on board, too. In a Facebook Live Q&A (via People), the star said, "We are not making a sequel that I know of, but if Disney wants to make a sequel they can just call me. I would happily make Sweet Home Alabama 2." 
So there you have it. Both Witherspoon and Lucas are up for reprising their roles in a future sequel. It might be time to dust off their cowboy boots and get ready to return to Pigeon Creek, Ala. for even more romance.