What You Don't Know About Pelé's Ex-Wives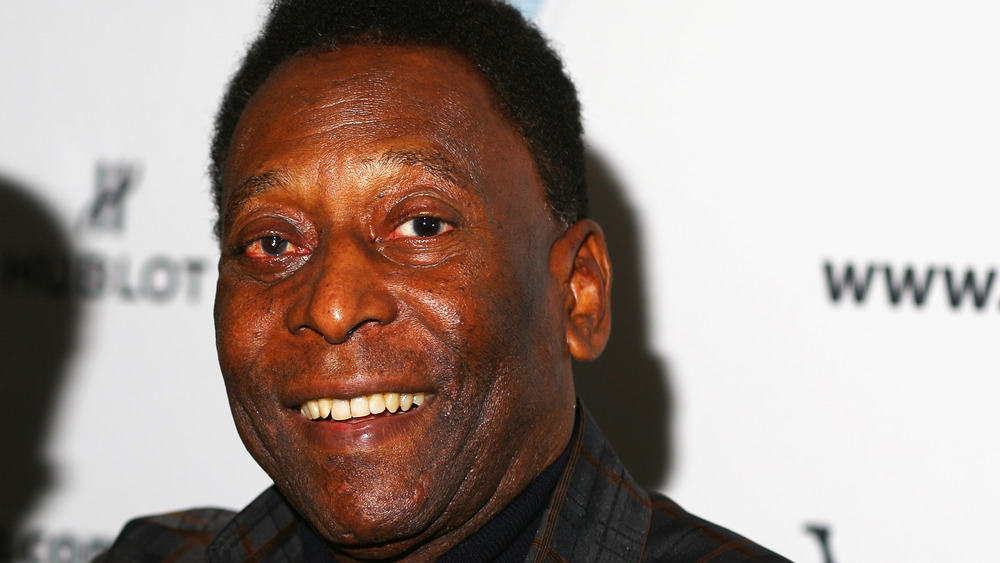 Robert Cianflone/Getty Images
Pelé, born Edson Arantes do Nascimento, is known for his incredible feats on the soccer field. His personal life has been decidedly less triumphant, however, though the 80-year-old retired athlete has found happiness with his wife, Marcia Aoki. Aoki and Pelé have been together since 2010 and married since 2016 (per the18). It's the third marriage for Pelé and the second for Marcia. The many women in Pelé's past life have left a trail of drama and heartache trailing the soccer star throughout the years.
Before he ever married, Pelé had a controversial relationship. In 1964, he had an affair with a maid named Anizia Machado. He denied the affair for decades after Anizia accused him of being the father of her child, Sandra Regina Machado. As she grew up, Sandra fought a fierce legal battle to be recognized as his daughter. In 1991, she sued him and was found to be his daughter by DNA testing, which he wouldn't come to accept until 1998. She never received compensation for being raised without the benefits his six other children grew up with. Sadly, Sandra died in October 2006 without receiving compensation (per ESPN).
Rosemeri dos Reis Cholbi didn't tolerate infidelity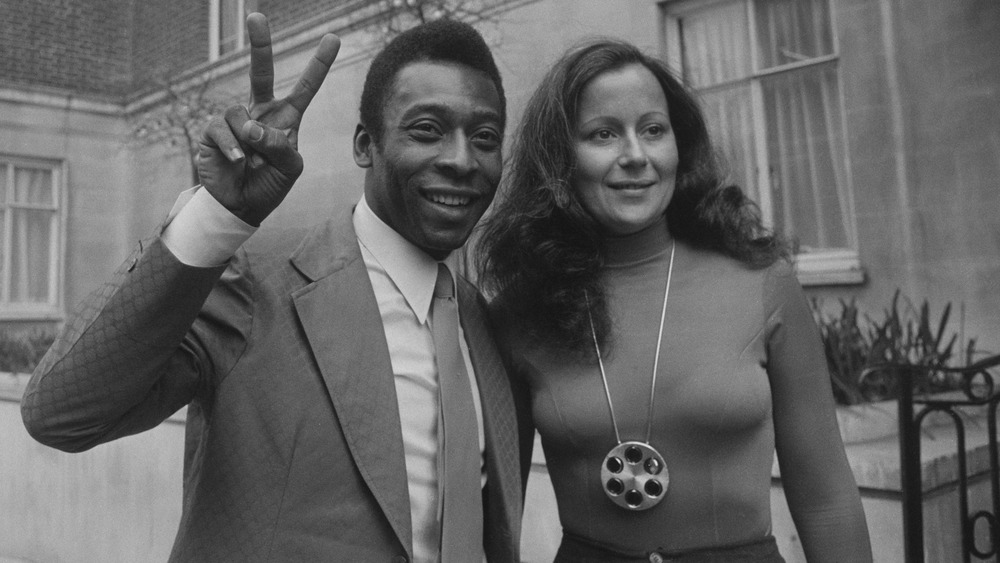 Len Trievnor/Getty Images
Pelé first found love with Rosemeri dos Reis Cholbi. The couple married in 1966, while living in Brazil. They welcomed their first child, Kelly Cristina, the following year. In 1970, they welcomed a son, Edson (per The Sun). The couple relocated to the United States and settled in New York City in 1975. It was at that point that he and Rosemeri separated, though the two would periodically reunite in the following years. In 1978, they welcomed a third and final child, their daughter Jennifer. 
Pelé's infidelities are what ultimately kept the couple apart. He conceived another child outside of their relationship. He got involved with Lenita Kurtz and in 1968, they welcomed a daughter, Flávia Kurtz. Though he did not initially acknowledge her, he had a change of heart late in life (per Consultor Juridico).
Throughout the '80s, Pelé was linked to teenage television presenter Xuxa Meneghel. Meneghel was 17 and he was 41 at the time they became involved. They were together through his divorce from Rosemeri but broke things off for good in 1986 (per the18).
Assíria Nascimento had a semi-successful relationship with Pelé
Pelé gave marriage another try in 1994, when he wed psychologist and gospel singer Assíria Nascimento (per Euro Weekly News). The soccer star learned his first lesson from his first marriage, as there were no reported affairs during his marriage to Assíria. Two years after they married, the pair welcomed twins Joshua and Celeste. The marriage had its ups and downs, which led to them ultimately calling it quits in 2008 (per the18).
The controversies surrounding Pelé's relationships with all the women in his life are expected to be explored in the Netflix documentary, Pelé, slated to release February 23, 2021. The documentary is set to follow the soccer star's rise from breakthrough player to certified legend and larger-than-life figure in Brazil. Journalists, family members, and more will reflect on his controversial life on and off the field in a candid way that's never been done before, including some words from the man himself (per Netflix Life).