Viola Davis Reveals Why She Regrets Starring In The Help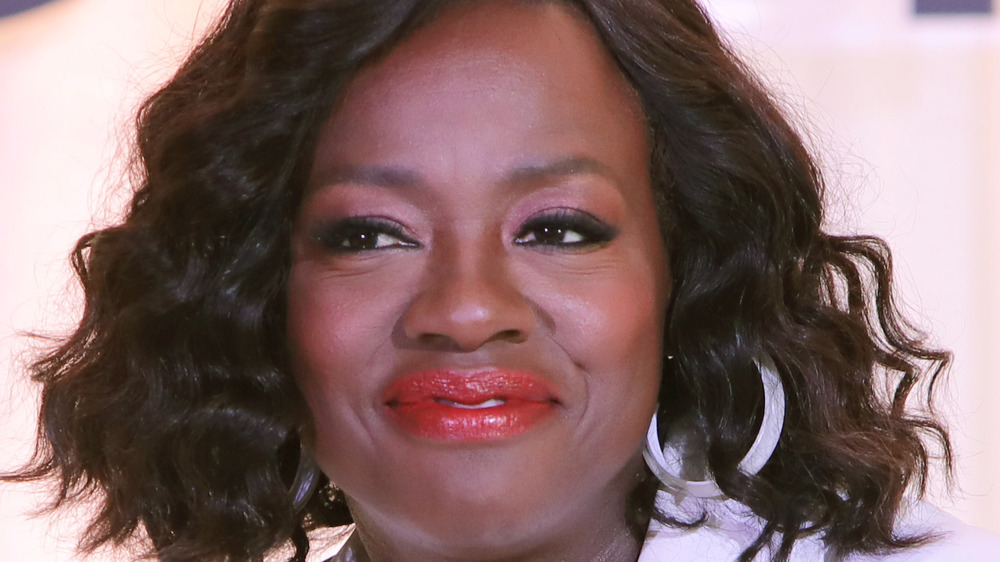 Rachel Murray/Getty Images
Oscar and Emmy winning actor, Viola Davis, has some regrets about starring in The Help.
Released in 2011, The Help is a movie about two Black maids, Aibileen Clark and Minny Jackson (played by Davis and Octavia Spencer) in 1960's America who, during the Civil Rights Movement, team up with a white journalist and aspiring author, Eugenia "Skeeter" Phelan (played by Emma Stone) to write a book about the hardships faced by Black maids working for white families at the time.
Based on Kathryn Stockett's 2009 novel of the same name, Tate Taylor's The Help became the most-watched movie on Netflix amid the recent Black Lives Matter movement which followed the death of George Floyd in the spring of 2020. This prompted a rehashing of why The Help isn't necessarily the best reflection of race relations in the 1960s, and why it might not be that great of a film about the Black struggle.
Namely, as Time Magazine writes, "The Help was written and directed by a white man based on a novel by a white woman and creates a fantasy version of race relations during the long era of segregation." The Help has also been criticized for following the 'white savior' narrative, whereby a white 'hero' attempts to 'save' or help people of color in a way that is mostly self-interested.
Viola Davis compares The Help with To Kill a Mockingbird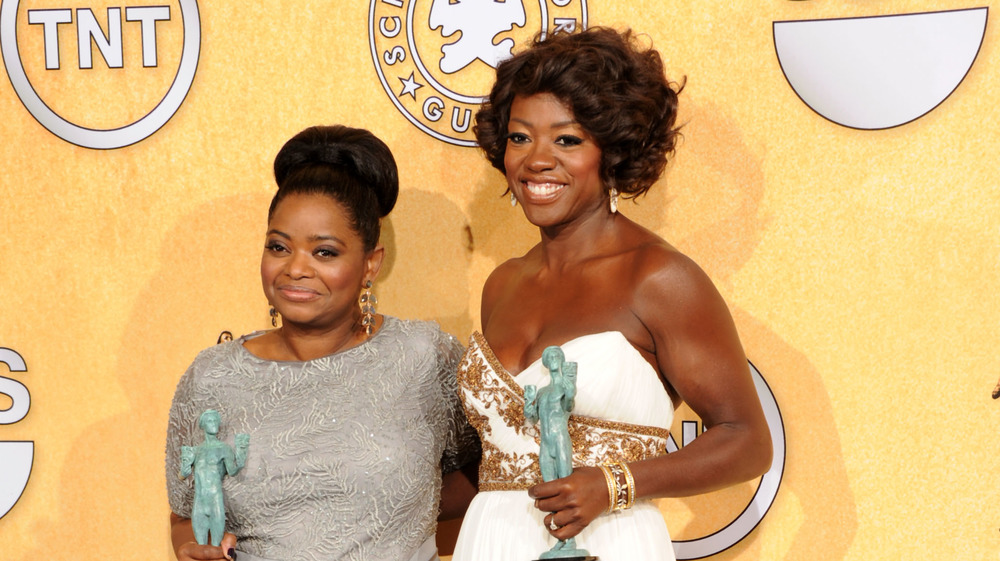 Jason Merritt/term/Getty Images
Davis has been vocal about her regrets regarding The Help in the past, telling The New York Times that, despite the "great" experiences and people involved, including Tate Taylor, "I just felt that at the end of the day that it wasn't the voices of the maids that were heard."
After the renewed popularity of The Help following last year's protests, Davis featured as Vanity Fair's cover star where, again, she detailed why she regrets her role in the movie. She says that the movie was "created in the filter and the cesspool of systemic racism," and that it "wasn't ready to [tell the whole truth]".
Davis also alluded to the white savior trope by likening the movie to the well-loved To Kill a Mockingbird, in which white lawyer Atticus Finch is the hero – not Tom Robinson, the Black man who is convicted of a crime he did not commit.
Ultimately, Davis says she feels she betrayed "her people," and that The Help catered largely to a white audience.
"Not a lot of narratives are also invested in our humanity," says told Vanity Fair. "They're invested in the idea of what it means to be Black, but...it's catering to the white audience. The white audience at the most can sit and get an academic lesson into how we are. Then they leave the movie theater and they talk about what it meant. They're not moved by who we were."