Here's Why Jake From Sweet Home Alabama Looks So Familiar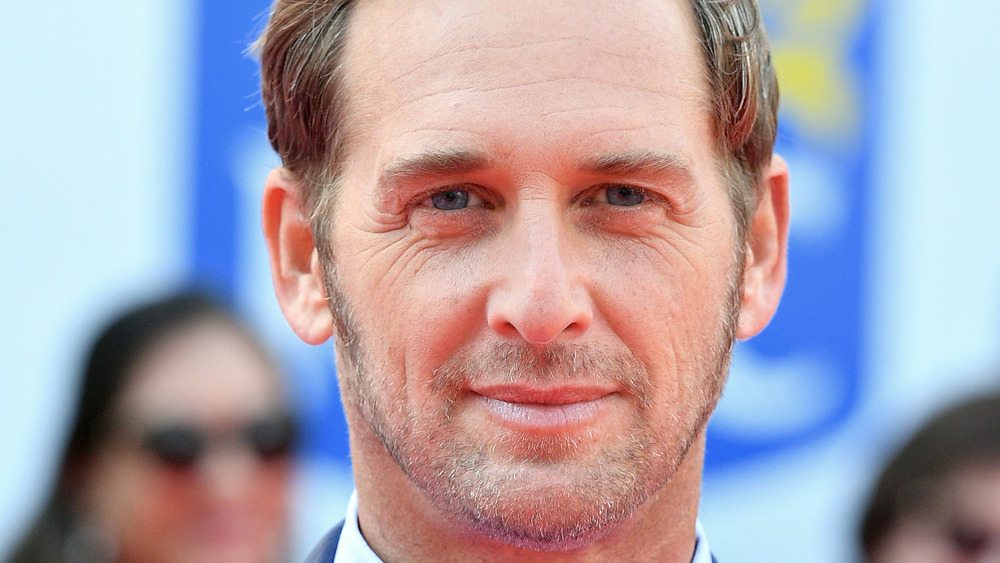 George Pimentel/Getty Images
The year was 2002, and the adorable Reese Witherspoon would star opposite the gorgeous Josh Lucas in Sweet Home Alabama (via IMDb). Fast forward to nearly 20 years later, and this film is still a classic that tugs on our heartstrings and, um, how hot is the relationship between Witherspoon's Melanie and Lucas' Jake? If you want to catch their incomparable chemistry again on TV, Freeform will be playing the romantic comedy on Saturday, February 27 (via Los Angeles Times). You're welcome.
Meanwhile, as Lucas told Access Hollywood about making the film with Witherspoon, "I've personally felt that spark every day. I think there was a really kind of oil and water quality to their relationship." The actor also noted that the actress "pushed [him] in the best way."
As you take in the Southern delight of a film this weekend, you may be wondering why Lucas looks so dang familiar.
Where you may have seen Josh Lucas before
Rodin Eckenroth/Getty Images
You may not know that Josh Lucas has been acting since the 1990s, with appearances on TV that eventually led to his being cast in the cult classic film American Psycho in 2000 (via IMDb). Before Sweet Home Alabama, Lucas also appeared in the Oscar winning movie, A Beautiful Mind.
Notably, in 2011, the actor would co-star in the movie The Lincoln Lawyer, and the TV show The Mysteries of Laura. But if you missed all of these appearances, you have likely seen Lucas on Yellowstone, in which he plays young John Dutton. In 2019, the hunky actor also appeared in the film Ford v Ferrari.
In addition to seeing Lucas' Jake in Sweet Home Alabama this upcoming weekend, you can also catch him in the movie Murderous Trance (via Screen Rant). Meanwhile, while there is no current talk of a sequel to the Witherspoon film that made Lucas famous, the A-list actress recently said, "If Disney wants to make a sequel, they can just call me. I would happily make Sweet Home Alabama 2" (via Insider).