Can You Eat Indoors If You've Had The COVID-19 Vaccine?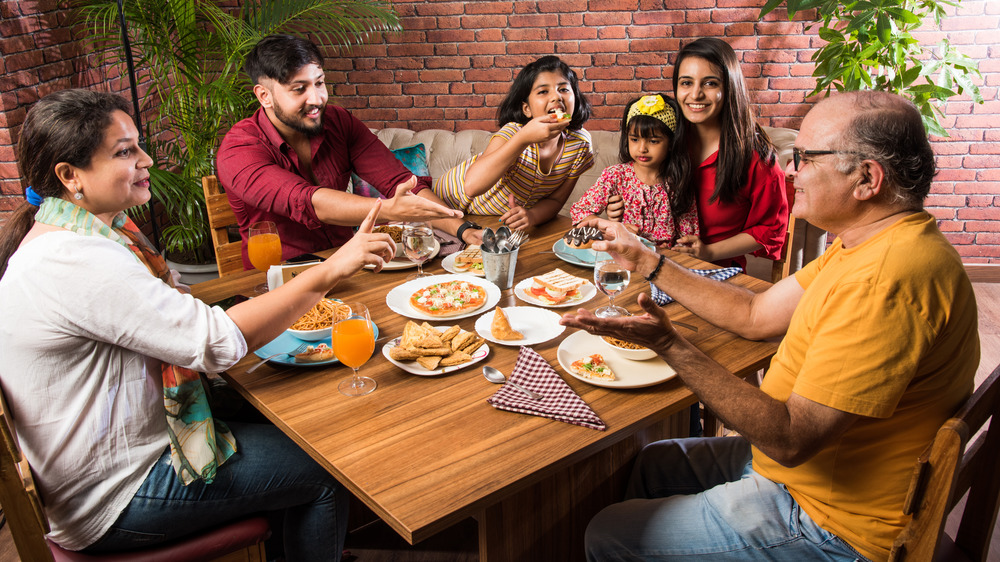 Shutterstock
While some people in the U.S. have already received the COVID-19 vaccine, there's a lot of confusion about what they can and cannot do after getting it. We know that, per advice from infectious disease expert Dr. Anthony Fauci, people shouldn't be doing any unnecessary traveling yet, even if they've been vaccinated. We also know that people should continue to wear face masks because, as Fauci told CNN, "even though you've [been] vaccinated... you could conceivably spread it to someone else."
Eating indoors is another thing that Fauci says people shouldn't be doing for the time being, even if they've been vaccinated. It's not just indoor dining that people should continue to avoid, though. "There are things, even if you're vaccinated, that you're not going to be able to do in society," he said at a White House press briefing on February 22 (via Insider). "For example, indoor dining, theaters, places where people congregate. That's because of the safety of society."
Dr. Fauci thinks the CDC will soon update guidelines for those who have been vaccinated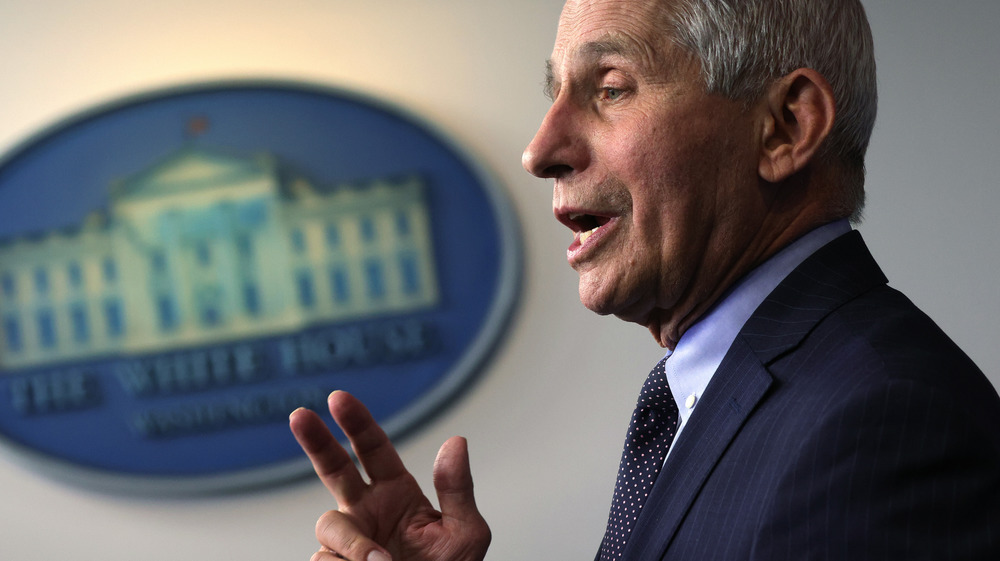 Alex Wong/Getty Images
Fauci said that we need to continue to keep taking precautions until more people are vaccinated, but he expects that the Centers for Disease Control and Prevention will soon ease up on best preventative practices for those who have received the COVID-19 vaccine. "I believe you're going to be hearing more of the recommendations of how you can relax the stringency of some of the things, particularly when you're dealing with something like your own personal family, when people have been vaccinated," he told CNN on February 23 (via Reuters).
As for when things will return to normal, Fauci can't say, although he hopes we will be headed in that direction, at least, by fall or winter this year. A return to our pre-pandemic lives, though, could take longer. "If normality means exactly the way things were before we had this happen to us, I mean, I can't predict that," he told CNN last week.